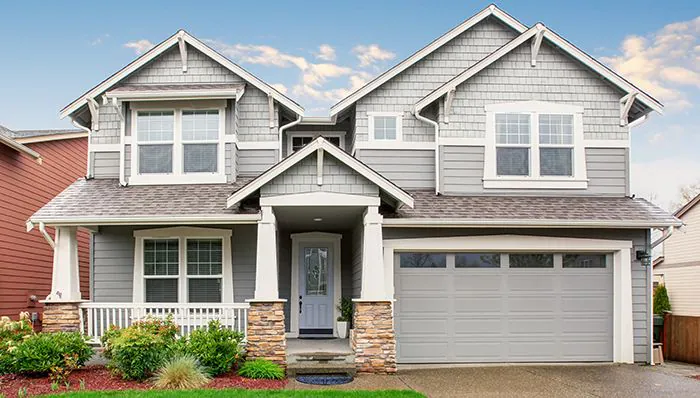 17 Mar

Exterior Painting Isn't a DIY Project; Here's What You Need to Know

So your Virginia home needs some exterior painting, and you're ready to grab a paintbrush and do it yourself? We say stop and read this post first. We have two decades of painting experience around Sterling, VA, and other D.C. suburbs. Take it from us when we say that exterior painting can be a very challenging project if you're not experienced and have the right equipment.

Painting a building's exterior is not usually a DIY project. It requires careful preparation and often includes specialized repairs. A painting crew can easily take a week or more on a house that's small to average in size. Imagine tackling that on your own!

Here's what exterior painting involves:

Planning Around the Weather:

Exterior painting

 needs a window of weather opportunity. This means painting when the weather is just right; ideally, between 50 and 80 degrees Fahrenheit. We can't paint in very high humidity or rain. It can cause the paint to blister or eventually begin to peel.

Equipment:

Exterior painting requires using high-quality ladders of various lengths or with good extension. Depending on the height and design of your house, scaffolding might be needed. High-quality paint brushes, sprayers, and rollers are also required – in addition to things like tape, tarps, and plastic sheeting.

Prepping the area:

Before painting, the house and its immediate surroundings need to be readied. Items near the house, like grills, patio furniture, and trash bins, need to be moved out of the way. Foundation shrubs (and possibly tree branches) will need tying back and covering. Pathways and doorways need to be protected.

Cleaning:

In most cases, the house's exterior will need 

professional power washing

 before being painted. Paint won't adhere properly to a dirty or mildewed surface.

Lead paint:

If your home was built before 1978, it could contain lead paint, and we need to determine that before we start any surface repairs. If there is lead present, then special precautions must be taken – and those are federally regulated.

Repairs:

Before doing exterior paint is an excellent time to evaluate the exteriors of your home to identify any necessary repairs.
Any flaking or blistering paint will need, at a minimum, to be sanded down.
Rotted or damaged wood should be repaired or replaced before painting begins.
Any areas where there are apparent blemishes, scratches, or bumps should be sanded. (Sanding also helps the paint adhere to the surface.)
Any surface gaps and holes need to be caulked or filled.
Priming:
In most cases, it's advisable to prime the surface first, especially if it's wood, there are stains, or going from a dark color to a much lighter color.
Painting:
Lastly, before painting, it's necessary to cover nearby items like light fixtures, adjacent hardscapes, doors, windows, and doorframes using tape and plastic sheeting.
And – at last – exterior painting can begin!
By now, you probably understand that painting the exterior of your home is not a DIY job – especially if your home is more than one story! This type of project is best left to professionals with the experience, skills, and equipment to do a good job.
We've been working on homes in the Sterling area for almost two decades. Northern Virginia is our home. We've built a reputation for being trustworthy and skilled and enjoy having repeat clients through the years. Feel free to call our office to schedule an estimate of your home's exterior.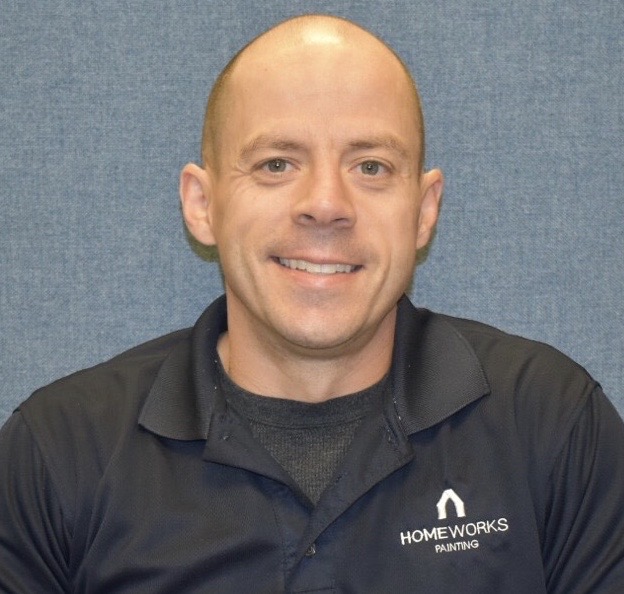 Mike Katounas is the owner of Home Works Painting, a painting business in Northern Virginia. He has over 15 years of experience in residential interior and exterior painting, drywall installation/repair, carpentry, wallpaper removal, power washing, commercial painting, color consultation, and staining/sealing. Their service areas include Chantilly, Fairfax, Herndon, Oakton, Reston. Mike takes pride in his work, and he always follows a strict code of conduct that includes the use of quality paint, a clean workspace, and an honest, respectful approach to his customers.