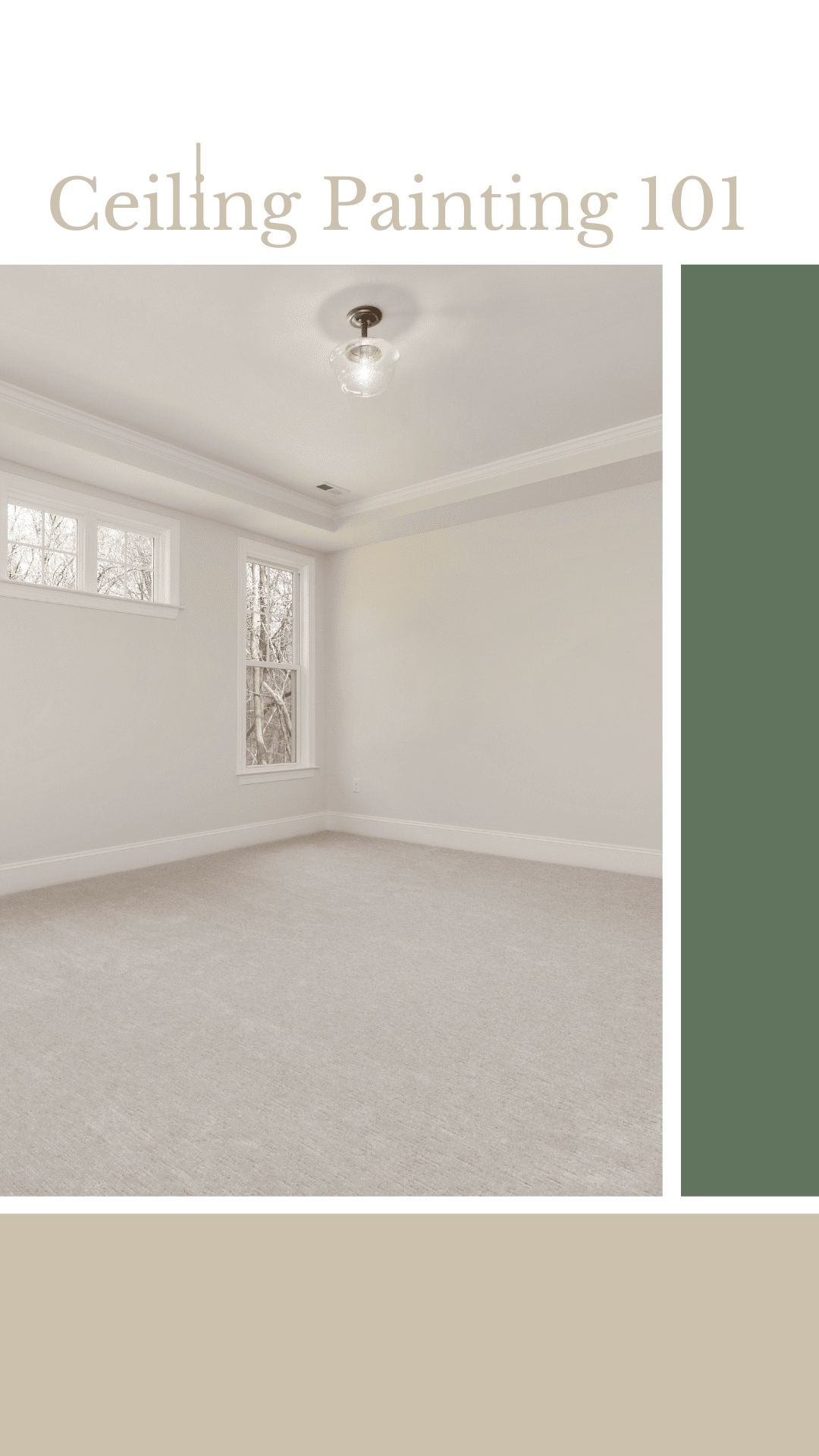 30 May

Ceiling Painting 101

Ceilings are the fifth wall in a room. Their impact shouldn't be overlooked. Peeling or dirty paint, visible sheetrock tape, or cracks are unsightly and should be addressed. A freshly painted ceiling can transform a room. However, ceilings are a tricky project to tackle. Several factors have to be considered for good results. Ideally, you'll want to hire a painting contractor. Here's what you need to know about ceiling painting.
Tools & Equipment
Your painter will bring in assorted tools and equipment for the project. These can include at least one ladder, painter's tape, drop cloth, plastic sheeting to protect furniture or items, paint brushes, paint rollers, materials for any repairs, and paint. For exceptionally high ceilings, scaffolding will be erected. We have all of the necessary equipment to paint ceilings. We believe it's important to invest in quality equipment.
Prep Work First
Everything beneath the ceiling must be well-covered and protected from paint drips. The painters will also need to move around with equipment, so some furniture will likely need to be moved before work begins. Ceiling light fixtures will either need to be covered or taken down.
Any cracks or sheetrock issues will need to also be carefully repaired. All repairs must be done correctly, or they will be visible (and unattractive) even with a new paint coat.
Once repairs are completed, painting can begin. In some cases, a primer will be applied before the paint.
Paint Color
White is the typical ceiling paint. However, as we said earlier, your ceiling is the fifth wall in a room. You can think outside the box and paint it the same color as your wall (a popular trend today) or a different color. You could use a color that is several shades lighter or darker than the walls.
Textured Ceilings
Some older homes have textured ceilings, which are trickier and often require more paint. While they can be a challenging D.I.Y project, an experienced painter will know how to tackle them. For example, they will likely use a specialized roller for textured surfaces to apply paint properly.
Call Us
Rather than tackle a tricky ceiling paint project, give us a call at Home Works Painting (703) 629-6543. We have the experience, equipment, and skills to paint any ceiling. We work diligently, as a company, to meet our customers' expectations. Schedule a painting quote today with Home Works Painting!