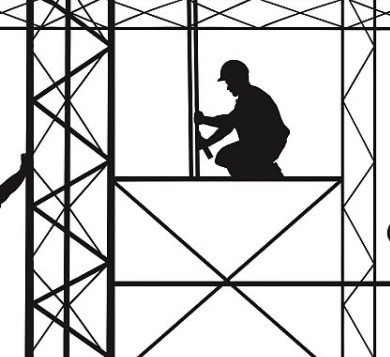 15 Feb

Investing in High-Quality Equipment

A reputable painting contractor reinvests in their business. That's the type of contractor you should hire. One way a reputable contractor invests in their business is to buy high-quality equipment for their crews. You might wonder why the quality of equipment matters. After all, isn't it the skill of the painter that's important?

Skill, training, and experience matter (and our crews have all three), but the equipment quality also matters. Quality can affect a project's process and results. Use inexpensive, inferior equipment, and you can bet that the quality of the job is compromised. More importantly, it can impact the safety of the company's employees and your home.

Just as you would want a building contractor to use sound equipment when working on your home, you expect a painter to do the same.

Quality Equals Safety

Aside from teaching safety measures and regular safety training, we also ensure that our crews have quality equipment in good working order, even when the equipment is expensive.

We are committed at Home Works Painting to the safety of our crews, which is why we reinvest in our business and purchase high-quality equipment and materials. High-quality equipment is safer, and for us, safety comes first.

Efficiency

As the owner of Home Works, I regularly research equipment and materials. I also stay abreast of industry news. It pays off for our crews to have the safest, high-quality equipment available. Quality equals efficiency.

For example, using a low-quality spray painter tends to get clogged, doesn't spray evenly, and is less reliable than a better-quality brand. It's easy to see the difference between a professional-quality spray paint job and a cheap one. Using a high-quality sprayer saves time.

Don't hesitate to contact us if you have any questions about the equipment we use or if you'd like to schedule an estimate for your next paint job.