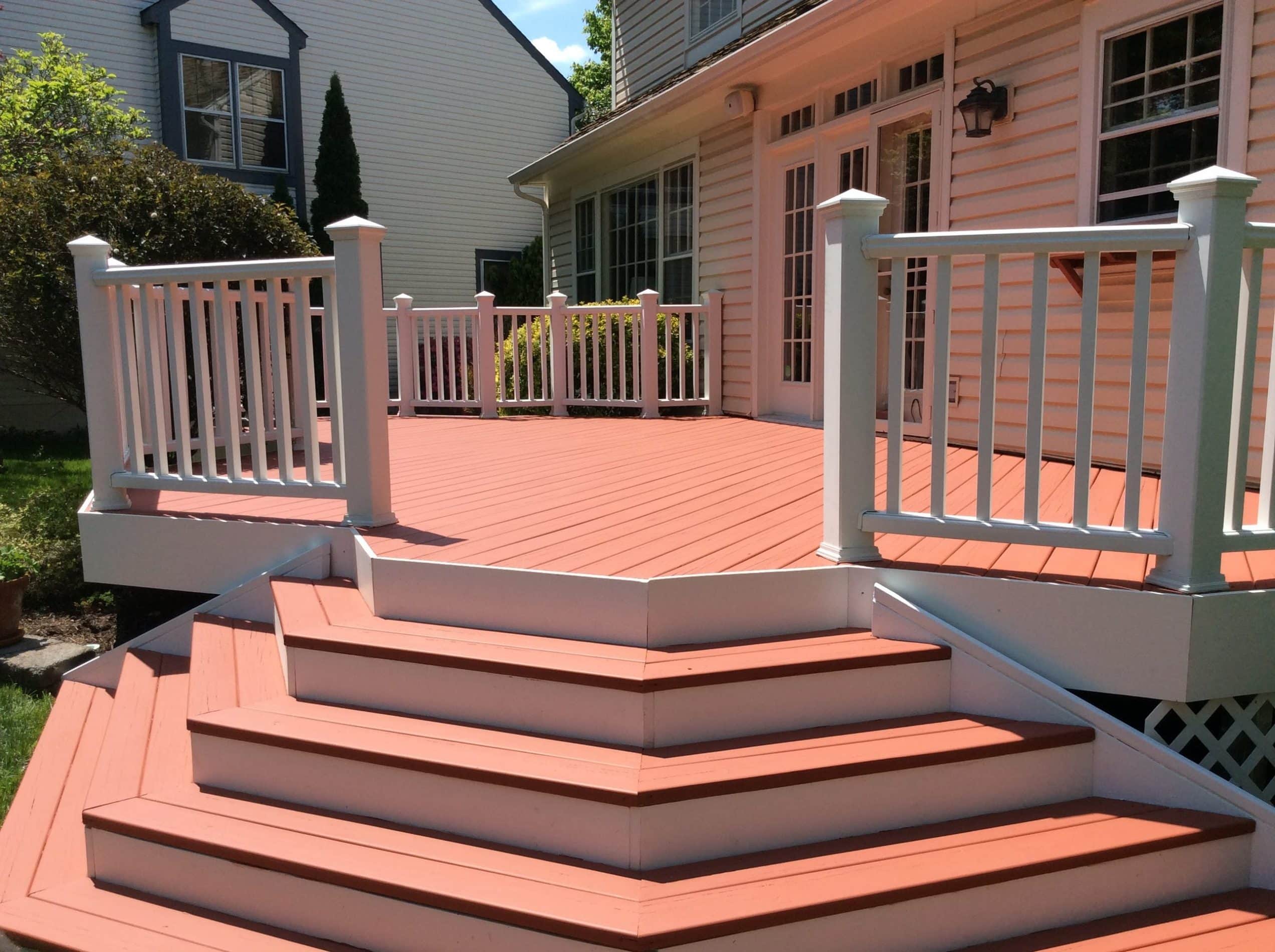 04 May

What you need to know about deck staining

It's that time of year when homeowners head back outdoors to enjoy the warmer weather. It's also when they're surprised to see that their deck stain isn't looking so great. Anyone who hires a professional to stain their deck should know what to expect.

The basics about stain:
Stain does not last forever – especially if it's exposed to harsh weather elements (such as high heat, high moisture, snow, ice, and hail) and a lot of foot traffic.
We use only high-quality products to get you as much time as possible between stain jobs. Even so, decks exposed to weather and climate will take a beating that ultimately affects the integrity and longevity of the stain.
Outdoor stain in our area (Northern Virginia) needs yearly maintenance, given our weather fluctuations.
High traffic areas also cause wear on the stain finish.
Expectations:
Now that you know the basics of stain, we'd like to discuss expectations.
Before we re-stain a deck, there are a few factors we consider, and we're always transparent with a homeowner about the work that needs to be done and what they can expect from their deck staining.
1) The condition of the deck:
How old is the deck?

When was it last stained?

What type of product was used on it (more on this later)?

What is the exposure? (South and west facing decks get the most sun)

How much traffic does the deck get?

What material is the deck? Wood? Composite?

Is there any damage that needs to be repaired – like dry to?
The answers to these and other questions can affect the cost and lifespan of deck stain.
2. What type of stain was last used?
We typically like to stay with the same kind of stain that was last applied to your deck – whether it's a solid or semi-solid oil stain or an acrylic one. For example, applying oil stain over an acrylic stain is never advisable. There wouldn't be sufficient penetration of the stain to properly coat the surface. Eventually, that would lead to issues.
3. What type of sheen and how many coats?  
Before we get started on a project, we'll discuss with the client what kind of coating they'd like to have on the surface. It could be semi-transparent or a solid color, a high-gloss or matte finish. Whichever is selected, we work to ensure that the deck has a sufficient number of coats evenly applied. That's usually one to two coats. Keep in mind that, depending on the material of the deck, the sheen could appear somewhat uneven across the deck. This will become less apparent with time and weather. Lastly, most decks need to be power washed before we begin applying stain.
4. Before we would start staining:  
We will evaluate the deck to see if it needs to be sanded before we start. If it does require some sanding, that will affect the price and timeline because it will take us longer to complete the job if we need to sand. We also consider the deck's exposure to the weather and elements such as ice, sleet, snow, hail & rain as well as summer's high temperatures.
Most decks take a beating. If not from the weather, but from homeowner use. All stains have a lifespan that is further compromised by weather and use. It's essential to regularly maintain a deck and to use high-quality products applied by a professional. Most decks will have to be re-coated/stained once a year.
If you would like us to provide an estimate for your deck stain needs, please call our office. 
Phone
: (703) 629-6543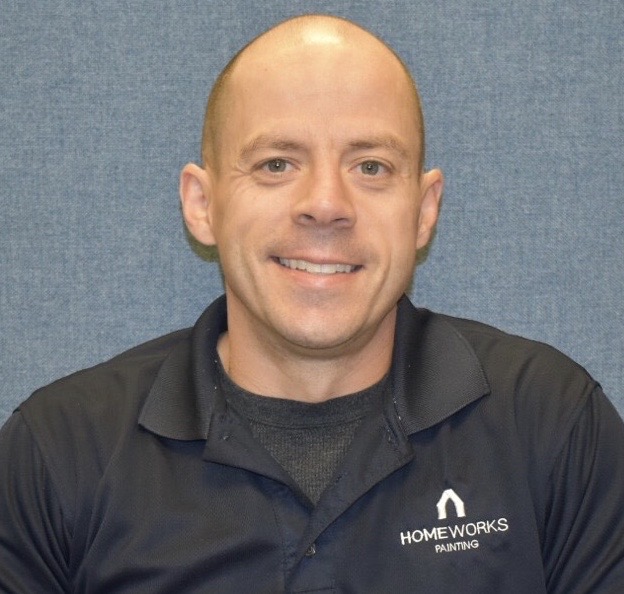 Mike Katounas is the owner of Home Works Painting, a painting business in Northern Virginia. He has over 15 years of experience in residential interior and exterior painting, drywall installation/repair, carpentry, wallpaper removal, power washing, commercial painting, color consultation, and staining/sealing. Their service areas include Chantilly, Fairfax, Herndon, Oakton, Reston. Mike takes pride in his work, and he always follows a strict code of conduct that includes the use of quality paint, a clean workspace, and an honest, respectful approach to his customers.