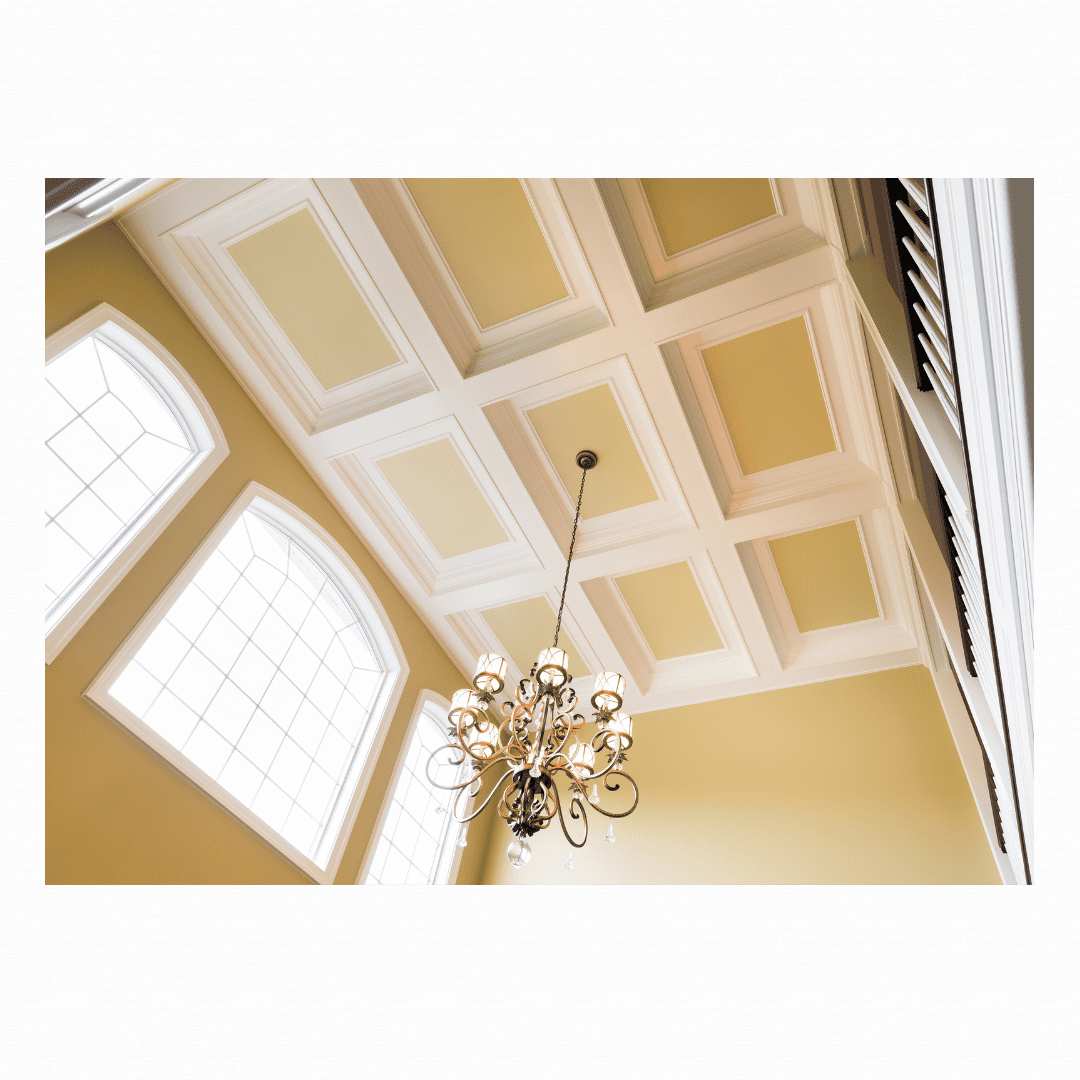 22 Aug

What it takes to paint a ceiling

Painting a ceiling is about as challenging as you might think – if not more. Several factors have to be considered when tackling this project, including gravity. It takes work to paint above your head! However, the rewards of a freshly painted ceiling are worth it! So let's consider what it takes to obtain a well-painted ceiling painting.
Priming and Prepping
Before picking up a paintbrush, everything in the room must be covered to be protected from potential paint splatters. This includes covering or removing furniture. Light fixtures should either be removed or well-covered.
The ceiling needs to be sanded and patched or repaired where necessary. It also might need to be primed before painting. The prepping work is essential to the project's final results, so it's crucial to complete this part. Experience with prepping is also vital to the results. Professionally experienced painters will undoubtedly achieve the best-finished product when painting a ceiling.
Tools & Equipment
You need an assortment of tools and equipment when painting a ceiling. You'll need ladders, paint brushes, rollers, canvas or plastic sheeting, angled brushes, appropriate sanding tools, buckets, and paint trays. You might also need materials for patching sheetrock.
Painting Ideas
Most people paint their ceilings a shade of white. However, interior designers often consider the ceiling the fifth wall in a room and don't hesitate to add color or wallpaper for visual design interest.
You can select a color a few shades darker than the wall color.
If the walls are dark, you can use a color that's a few shades lighter.
Dark colors can make the space look more intimate if you have very high ceilings.
For a wow factor, add wallpaper to the ceiling!
Another wow factor is to use a bold color on your ceiling or paint a pattern (like stripes) onto the ceiling. The options are endless!
Textured Ceilings
If your ceilings are textured, painting can get trickier. A specialized roller, made for textured surfaces, needs to be used. It absorbs more paint and provides a more even paint distribution. In some cases, using a special paint additive to match the texture of the ceiling is needed.
At Home Works Painting, we believe in meeting and exceeding our customers' expectations. If you need assistance with your ceiling project, contact our office. We are your neighborhood paint contractor in Northern Virginia. We offer free estimates. Call us today or schedule your estimate online.