22 Nov

The Problem with Estimating by Square Foot

Far too many painting contractors estimate the cost of a project by the square foot only. To be clear, measuring square footage is important, but more information is required to put together an accurate quote. As a professional contractor with more than 20-years of experience, we can tell you that it's not always the best way to provide an estimate for a project.

Each home is different. Each project is different. Even if we compared two homes with the exact same layout, there are several reasons why the pricing for painting would be different. Estimating by square foot is sometimes inaccurate because some projects will require very little prep work, painting, or both. Other homes will require days of preparation before we can begin painting.

While we can adjust our price per square foot depending on the amount of work it will take, it's not always accurate or fair for either the homeowner or us to solely calculate a project that way.

Here are just a few of the factors that might influence the cost of a project:
Materials:  We typically work with Benjamin Moore products because of their quality and value for the cost. However, even within the range of their products, the price can differ. Whenever we provide an estimate on a project, we take into consideration the cost of the materials we will need to use.
Carpentry:  The details of a project can significantly affect how much time it takes for us to complete the project. For example, removing and replacing the exterior siding of a dormer or adding trim or wainscoting to an interior room are both examples of time-consuming work.
Preparation: We never cut corners on prepping. Poorly prepped projects result in compromised work and quality. Whether it's sheetrock repairs before we paint or tying back outdoor shrubs before we power wash and repaint siding – we do all of the necessary preparation before we begin painting. Importantly, prep work always includes ensuring the safety of our crews on sight.
Details: Square footage also doesn't capture details such as the height of a ceiling or the complexity of a room's design. Windows with multiple mullions are more time-consuming to paint than windows with no panes. Painting several colors inside a home is another example of work that can take longer.
Estimates: Estimating a project is somewhat of an art. It's a careful combination of experience and knowledge. We carefully assess a project, speak with the homeowner about their vision and needs for the project, and then provide an estimate that is fair to both the homeowner and us. We understand the importance of diligence and transparency, which is why we have so many repeat clients.
If you would like an estimate for your project, please don't hesitate to give us a call.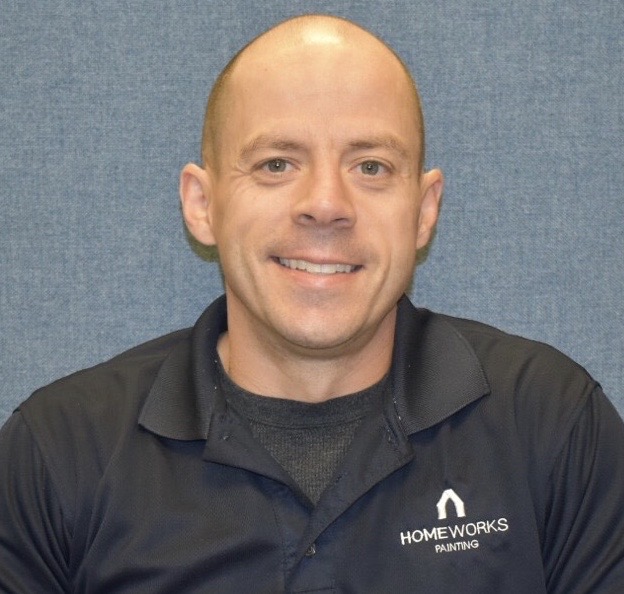 Mike Katounas is the owner of Home Works Painting, a painting business in Northern Virginia. He has over 15 years of experience in residential interior and exterior painting, drywall installation/repair, carpentry, wallpaper removal, power washing, commercial painting, color consultation, and staining/sealing. Their service areas include Chantilly, Fairfax, Herndon, Oakton, Reston. Mike takes pride in his work, and he always follows a strict code of conduct that includes the use of quality paint, a clean workspace, and an honest, respectful approach to his customers.