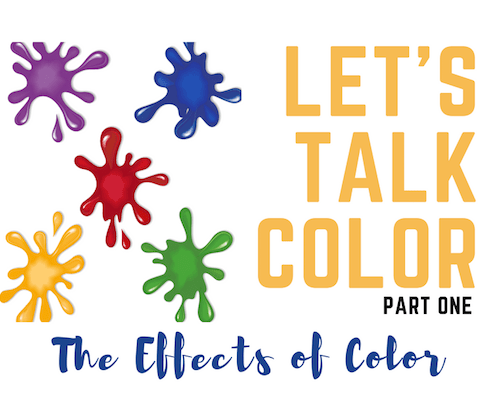 31 Aug

The Effects of Color – Part 1

Did you know that colors can affect mood or behavior? As Northern Virginia painting contractors, we've learned a lot about color over the years, and we're always happy to offer tips on wall colors as we're doing in today's blog post. On a side note, however, we offer all our clients a one-hour color consultation with a professional interior designer – free of charge. But back to those color tips. Here is the first of two posts this month discussing colors. (Keep an eye out for the next post on what questions to ask during a color consultation!)

Color Psychology

While definitive, longitudinal studies are still debating any long-term effects of color, there is plenty of evidence that color does indeed affect mood, perception, and performance/behavior.  You can read more about the effects of color here.

Blue

A calming and soothing color associated with the sea. It is one of the most popular colors on the spectrum. Depending on its shade, it can be considered a cool (vs. warm) color. Nevertheless, it's often used in hospitals, nurseries, and bedrooms. Anecdotal studies seem to find a link between blue and increased productivity – perhaps because it instills a feeling of focus and calm.

Pink

Pink is a tranquil and warm color and has been shown to calm aggression and be soothing. It's considered a feminine color and wearing it can give off a gentler air than its counterpart red.

Red

Red has been shown to make you hungry! Ever notice how many restaurants are painted red inside? It's also an energetic color eliciting feelings of strength, power, and even aggression. Red is a common color for that ubiquitous "power tie" paired with suits.

Purple

The color of royalty, purple represents wealth, sophistication, and wisdom. It's a bold color along the lines of red or orange and some hues of blue or green when it comes to wall color. It is not considered a delicate color by any means! There's a reason kings and queens have long favored this color!

Yellow

This is a happy and warm color associated with the sun. It represents optimism and has been shown to encourage creativity. Note how it's a color often associated with schools and school buses.

Orange

A warm, bold color, orange is a good substitute for red. It represents fun, ambition, and depth. It's associated with the fall season.

Black

If you want a somber, dark color evoking power, then black it is. It is a typical color for business suits for a reason!  For wall color, it's making a resurgence, but should be used with discretion.

Green

The color of money is also considered a calming color. Green is at the center of the color spectrum making it a balancing color. It's associated with the concept of peace and, of course, the Earth. It's often used in nurseries and schools in its more subtle hues.

Gray

Gray is reserved, quiet and conservative neutral color. It has a steadying effect on other colors around it helping to create a sense of calm and composure. It's made a massive resurgence in the last several years as a favorite wall color. You can go dark or light when it comes to a gray wall color.

If you are a Northern Virginia homeowner interested in obtaining an estimate for your next paint job, please contact our office. We help homeowners across the area transform their spaces from dated to updated!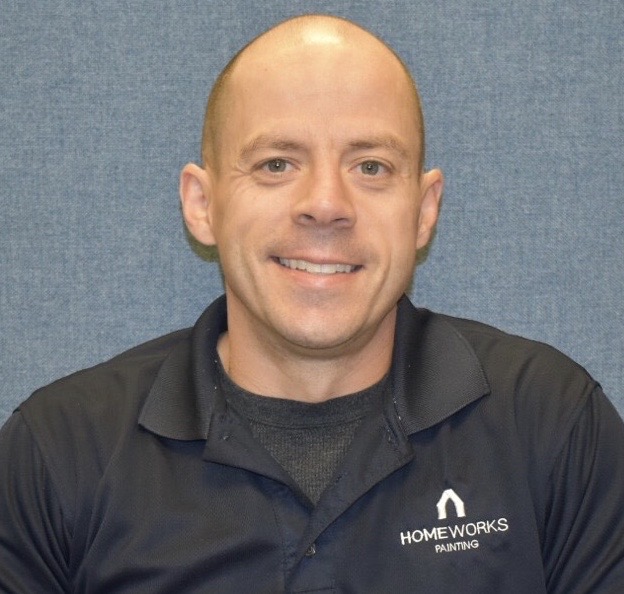 Mike Katounas is the owner of Home Works Painting, a painting business in Northern Virginia. He has over 15 years of experience in residential interior and exterior painting, drywall installation/repair, carpentry, wallpaper removal, power washing, commercial painting, color consultation, and staining/sealing. Their service areas include Chantilly, Fairfax, Herndon, Oakton, Reston. Mike takes pride in his work, and he always follows a strict code of conduct that includes the use of quality paint, a clean workspace, and an honest, respectful approach to his customers.