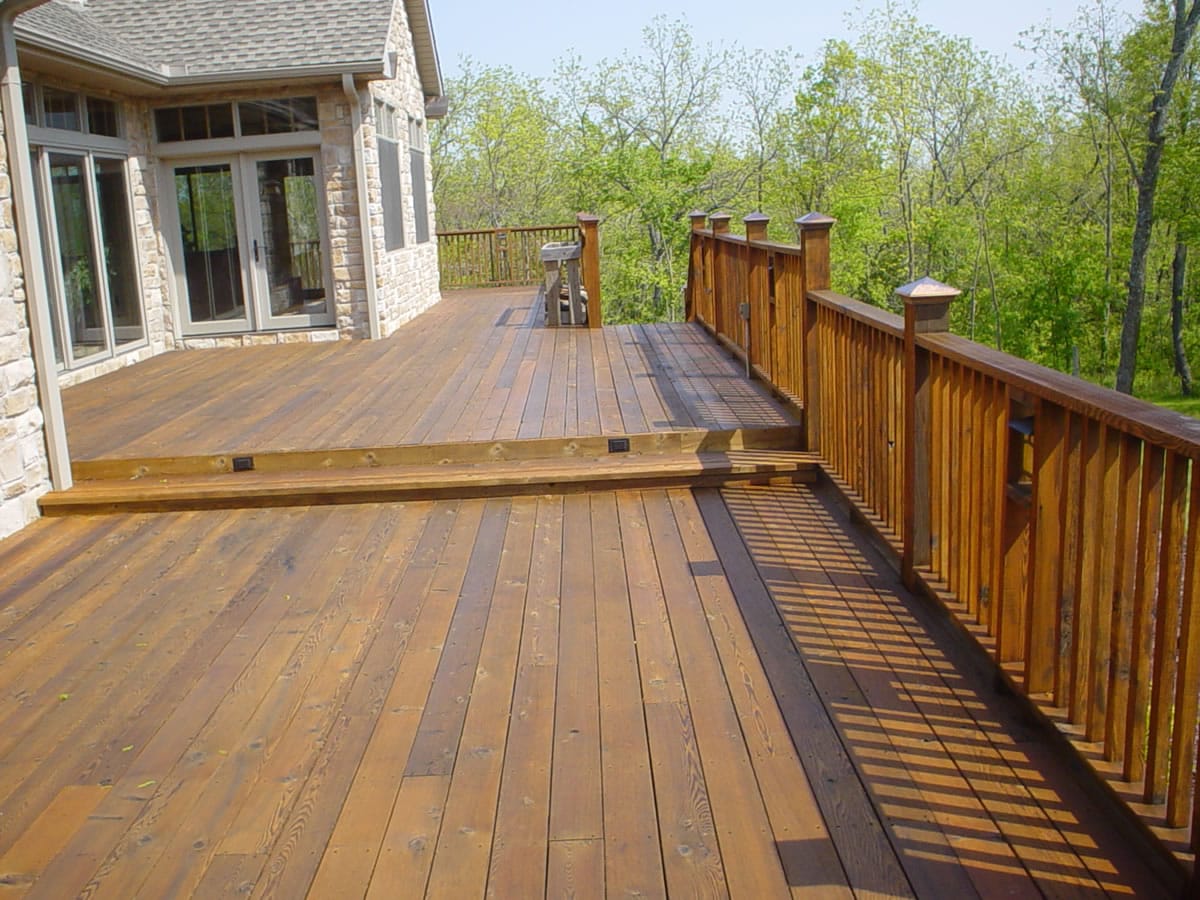 03 Aug

Staining

It would be great if you never again had to re-stain your deck. But, that's not the case for most of us – especially if any weather elements reach the deck and you use it! As professional painting contractors, we suggest evaluating the stain's integrity every year with the expectation of needing to re-stain it every two to three years.

Factors Affecting Stain:

Four factors affect how frequently you will need to re-stain your deck:
Type and quality of stain

Quality of application

Exposure to weather elements

Frequency and level of usage
Stain:
You have some choices when it comes to the type of stain. However, some are better than others.
Clear stain/sealer

– allow the wood grains to show through, requires maintenance every 1-2 years

Semi-transparent stain

– a somewhat

opaque stain that will impart some color tinting to the deck, it will also keep the grain patterns visible,

requires maintenance every 2-3 years

Solid stain

– appears more like a painted surface but will peel if not maintained, requires maintenance every 2-4 years
Before you decide on a stain, we suggest a professional evaluation of your deck's surface and current stain.
Application:
Stain applied by experienced professionals is likely to maintain its integrity longer and buy you some time on the need to re-stain.  The preparation, cleaning, and drying is critical to longevity. We strongly recommend a pressure washing before any staining. If not done properly, pressure washing can damage the surface of your deck.
Exposure:
An uncovered deck exposed to the elements is likely to have its stain fade and break down faster than the stain on a well-covered porch. However, any amount of sunlight, rain, snow, and ice will affect your stain job and begin to wear it down with time. Keep in mind that a horizontal surface with more exposure to the elements typically fades far more quickly than a vertical surface with less exposure.
Uses:
If you rarely use your deck, and when you do use it the wear and tear are minimal, that can reduce the need for re-staining. On the other hand, if you use your deck often, and use it heavily (dragging tables and chairs across the deck with lots of foot traffic, as two examples), then that is likely to affect the surface of the stain. As with paint, the quality of the stain affects its ability to handle use. We always recommend using a high-quality exterior stain appropriate for your outdoor space.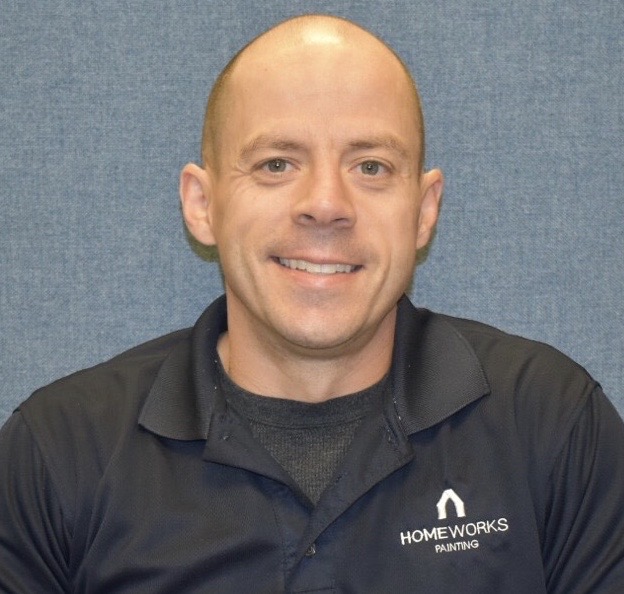 Mike Katounas is the owner of Home Works Painting, a painting business in Northern Virginia. He has over 15 years of experience in residential interior and exterior painting, drywall installation/repair, carpentry, wallpaper removal, power washing, commercial painting, color consultation, and staining/sealing. Their service areas include Chantilly, Fairfax, Herndon, Oakton, Reston. Mike takes pride in his work, and he always follows a strict code of conduct that includes the use of quality paint, a clean workspace, and an honest, respectful approach to his customers.