22 Apr

Spring To-Do Checklist Before Summer Arrives!

Spring is here – for the most part! We still have some evening chills, but daytime highs are creeping up quickly. April and May are a great time in Northern Virginia to tackle some simple tasks around your home before the summer weather arrives. You can save yourself time and energy later by investing a bit now.

Home Exterior

If you didn't do this in the fall, spring is a great time to inspect your home's exterior for cracks, flaking paint, and other visible damage or disturbance. Don't forget to check for wood rot on your siding, windows, and doors. Wood rot that's not caught early can lead to thousands of dollars in repairs. Check for gaps between the siding and the wall. Openings can let in moisture under the siding and inside your home, leading to mold and other pricey problems.
Insect Prevention
Another good reason to inspect your home's exterior is for insect prevention! By sealing cracks, you can avoid unwanted insects and the damage they can cause. Look under eaves, around windows and door frames, wood decks, and other structures to help keep out carpenter bees or even termites. Also, drain any standing water around your home and yard to keep mosquitoes from breeding.
HVAC Maintenance
Spring means it's time to do service maintenance on your HVAC system. Ideally, this is a twice-a-year event – fall and spring. Regular maintenance of your system keeps it running efficiently and can help avoid issues just when you need your HVAC the most. Many HVAC companies offer service maintenance plans.
Check Little-Used Spaces
This is also an excellent time to check those little-used spaces and places around your home, including the attic, crawl spaces, storage sheds, and even the garage. Yes, you probably use the garage daily, but when's the last time you gave it a thorough inspection? Look for any signs of moisture, insect damage, or animal activity (squirrels and birds love to get inside to breed). Check the integrity of insulation and even electrical wires and ducts.
Spring Yard Cleanup
It's an excellent time to prepare your yard for summer by doing a spring cleaning. Rake away any unwanted remnants of fall, especially around your foundation and the stems of shrubs and perennials. Give them room to breathe! Lay down fresh mulch where needed. Check that your sprinklers heads are working, but don't forget to look for leaks to avoid water waste. Clean your gutters if you didn't do it at the end of the fall. Lastly, it's a great time to begin fertilizing your flower beds!
With these relatively easy items completed, you're ready to sit back and enjoy our beautiful Virginia summer that will soon be here!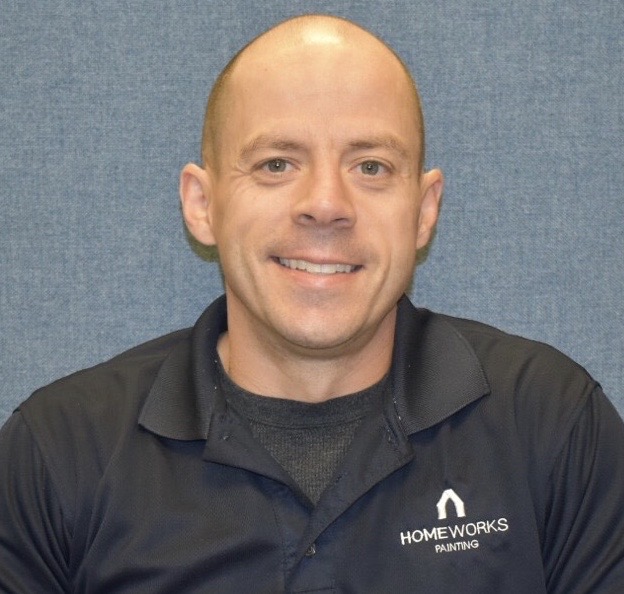 Mike Katounas is the owner of Home Works Painting, a painting business in Northern Virginia. He has over 15 years of experience in residential interior and exterior painting, drywall installation/repair, carpentry, wallpaper removal, power washing, commercial painting, color consultation, and staining/sealing. Their service areas include Chantilly, Fairfax, Herndon, Oakton, Reston. Mike takes pride in his work, and he always follows a strict code of conduct that includes the use of quality paint, a clean workspace, and an honest, respectful approach to his customers.