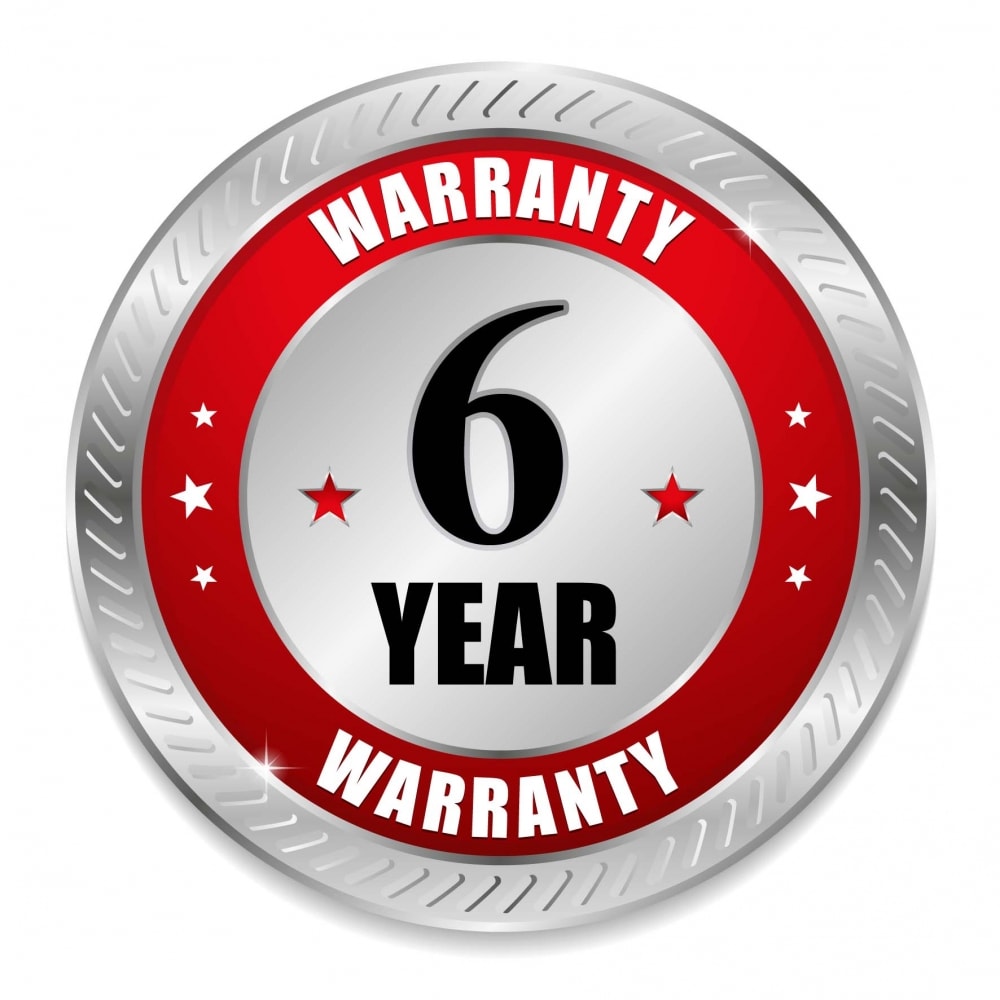 10 Jul

Six Year Warranty

Most painting contractors offer a one year warranty – or at most, two years. Our warranty, however, sets us apart from others across Northern Virginia. We offer our clients a comprehensive six-year warranty which includes labor and material. That difference of four to five years more in warranty coverage is significant. It also affords you greater peace of mind.

We understand that when you hire us, you're not just investing in your home, you're investing in us. We stand behind our services because it's important to us that our clients are satisfied with our work. It's how we've developed a reputation as a trustworthy, family-owned business.  But don't just take our word for it. You can read it for yourself. Below is a copy of our warranty.

If you'd like to receive an estimate for your painting needs or any of the other services we offer, please contact our office to schedule a free, no-obligation estimate. We'd be happy to meet with you and answer your questions.

Six-Year Limited Warranty:

Home Works Painting offers a 6-year warranty for all labor and materials due to paint failure or defective workmanship for any area that we paint. If paint failure appears, we will supply the labor and materials to correct the condition without cost. This warranty includes repair of peeling, blistering or chipping paint resulting from defective workmanship.

The warranty will only be effective if:
 Home Works Painting is paid in full

 The customer retains the original contract

 The customer schedules bi-yearly inspections of the paint job
If these conditions are met Home Works Painting will perform repairs with no labor charge. The 6-year warranty is good for the original customer and is not transferable. Home Works Painting will only repair areas where peeling, blistering or chipping has occurred.
This 6-year limited warranty does not cover:
 Any work which was not performed by Home Works Painting and where Home Works Painting did not supply the paint.

 Clear coat or varnished surfaces.

 Surfaces made of, or containing, ferrous metal.

 Horizontal surfaces that permit moisture to collect. Surfaces including, but not limited to, decks, railings, stairs, thresholds, patio covers and window sills.

 Exact paint match as environmental conditions will affect the color and finish of all paints over time.

 Any repairs which are necessitated as a result of a defect in the paint. The paint manufacturer will cover this portion.

 Bleeding caused by knots, rust or cedar.

 Cracks or nail pops in drywall, stucco, plaster or wood.

 Peeling, blistering or chipping where they are caused by:
○  Peeling of layers of existing paint system prior to the work performed by Home Works Painting.
○  Structural defects, settling or movement.
○  Moisture content of the substrate.
○  Abrasion, mechanical damage, abrasive cleaning, abuse, or damage resulting from use of chemicals.
○  Previous layers of paint not applied by Home Works Painting.
THIS LIMITED WARRANTY IS THE ONLY EXPRESS WARRANTY MADE BY HOME WORKS PAINTING AND IS IN LIEU OF ALL OTHER WARRANTIES, EXPRESS OR IMPLIED. THIS WARRANTY COVERS ONLY THOSE SERVICES PROVIDED BY HOME WORKS PAINTING TO THE ORIGINAL PURCHASER NAMED ON THE FRONT OF THE CONTRACT. IN NO EVENT SHALL HOME WORKS PAINTING BE LIABLE FOR INCIDENTAL OR CONSEQUENTIAL DAMAGES OR DAMAGES IN EXCESS OF THE ORIGINAL CONTRACT PRICE. THIS WARRANTY MAY NOT BE ALTERED OR EXTENDED FOR ANY PURPOSE UNLESS DONE SO IN WRITING IN A DOCUMENT EXECUTED BY ALL PARTIES TO THIS CONTRACT.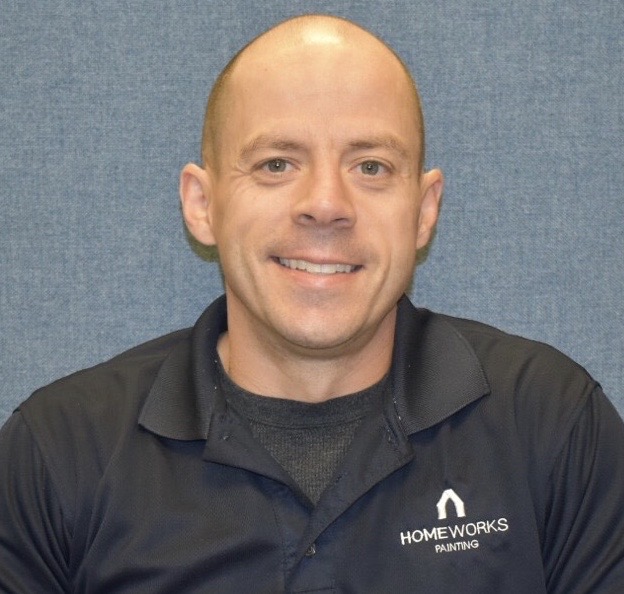 Mike Katounas is the owner of Home Works Painting, a painting business in Northern Virginia. He has over 15 years of experience in residential interior and exterior painting, drywall installation/repair, carpentry, wallpaper removal, power washing, commercial painting, color consultation, and staining/sealing. Their service areas include Chantilly, Fairfax, Herndon, Oakton, Reston. Mike takes pride in his work, and he always follows a strict code of conduct that includes the use of quality paint, a clean workspace, and an honest, respectful approach to his customers.