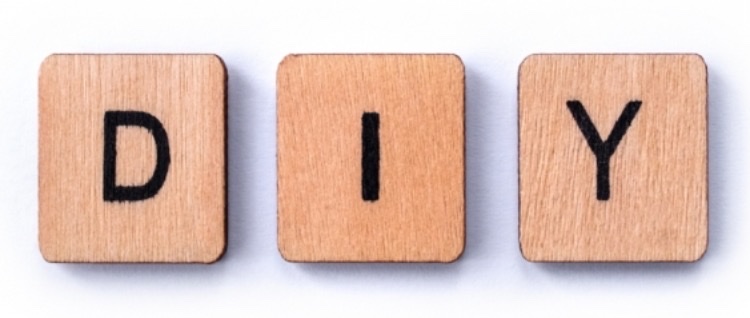 21 Dec

Six Common DIY Painting Mistakes

If you're ready to tackle a small painting project in your home, here are the ten top mistakes DIYers tend to make. Knowing these is good, so you can avoid issues while painting or down the road.

Skipping the Prep

We probably sound like a broken record, but proper preparation before you begin to paint is critical. A little time upfront will save you time overall.
Cover surrounding surfaces, including floors and furniture, with drop cloths.
Use painter's tape for a neat finish.
Remove any outlet and switch covers.
Properly prepare the surfaces before you paint, including cleaning and repairs. Remove all dust, dirt, or other debris on a surface.
Not Enough Paint
This is a bit like "measure twice, cut once". Make sure you carefully calculate the amount of paint you'll need. This will save you from running to the store in the middle of a project. Also, you're better off having a little leftover paint than not enough. (That leftover paint is excellent for touchups later.) A gallon of paint typically covers about 400 square feet.
Wrong Tools
Using the correct tools or equipment makes a big difference. Don't skimp on cheap products. It will not save you money in the long run. Invest in high-quality products, and use the right brush for the paint type. For example, oil-based paints do far better with natural bristles.
Skipping Primer
Use a primer! Primers prepare a surface so that paint can adhere to it. A primer will also block the surface color so you can apply a new one without worrying about it showing through.
Wrong Paint
This is a relatively common mistake for DIYers. Before you buy any paint, you need to know what's already on the surface. In other words, what was last used on that wall? You'll need to match the types of paint. For example, if the surface has oil-based paint, you can't apply latex paint. It will crack and peel.
Painting Wet
Never paint a second coat over a wet surface. Be sure to wait until your first coat is completely dry before adding a second coat. If you paint over wet paint, you'll get streaks, visible brush strokes, and, eventually, peeling paint.
Good luck with your painting project! If you'd like a free estimate, contact our office to schedule an appointment or request an estimate appointment online.