29 Nov

Refresh Your Home on a Budget

Here are five things you can do to refresh your home's look without investing a lot of money.  If you're handy around the house, you can save more money by doing them yourself. However, if you need some help making any of these or other updates to your home, contact us. We work with clients throughout Fairfax, Loudoun, Prince William, and other areas of Northern Virginia. Home Works Painting does more than just painting. We offer various home improvement services. If we can't help, we might know someone who can.
Front door:

Your front door can say a lot about your home and you as a homeowner. Is your front door's paint faded or peeling?  Is your door knob looking a bit dated? A shabby front door can say that you're not maintaining your home very well! Who wants that image? Try a new coat of high-quality paint in a bold or rich color. Replace your doorknob and think about adding an elegant knocker (brass for a traditional look and stainless steel or chrome if your home is modern).
Fabrics and Curtains

: If you have faded or outdated patterns or colors on your upholstery or curtains, consider changing them out. You can buy stock items or ask around for a local upholsterer or tailor.
Paint Colors:

If your kitchen, study, or another room is red or burgundy, you might want to consider changing the red for a more updated look. Grays, whites, blues, greens, and even chocolate browns with a hint of gray are in style. By repainting a few rooms, you can change the entire look and feel of your home.
Declutter!

Decluttering a room won't just look great, it will make you feel better.  A cluttered room can make you feel overwhelmed and even anxious. If you want to keep your knick-knacks, try clustering them together into collections. Better yet, rotate them out or put them away altogether.
Faucets and Fixtures:

One of the highest impact changes you can make are to replace indoor and outdoor light fixtures for more updated looks. Also, change out those faucets, including your kitchen faucet, without breaking your bank. Home improvement stores carry some great faucets and lights. In most cases, you don't need to be a plumber or an electrician to make these changes.
Check out these links for more ideas on how to refresh your home's look!
Home Works Painting offers various home services for our clients across Fairfax, Loudoun, Prince William, and other areas of Northern Virginia. Contact us if you'd like a free, no-obligation consultation and estimate on painting or other home projects.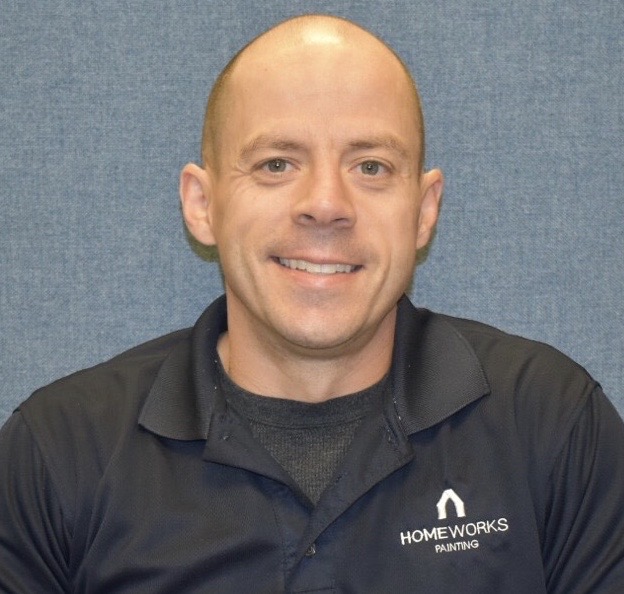 Mike Katounas is the owner of Home Works Painting, a painting business in Northern Virginia. He has over 15 years of experience in residential interior and exterior painting, drywall installation/repair, carpentry, wallpaper removal, power washing, commercial painting, color consultation, and staining/sealing. Their service areas include Chantilly, Fairfax, Herndon, Oakton, Reston. Mike takes pride in his work, and he always follows a strict code of conduct that includes the use of quality paint, a clean workspace, and an honest, respectful approach to his customers.