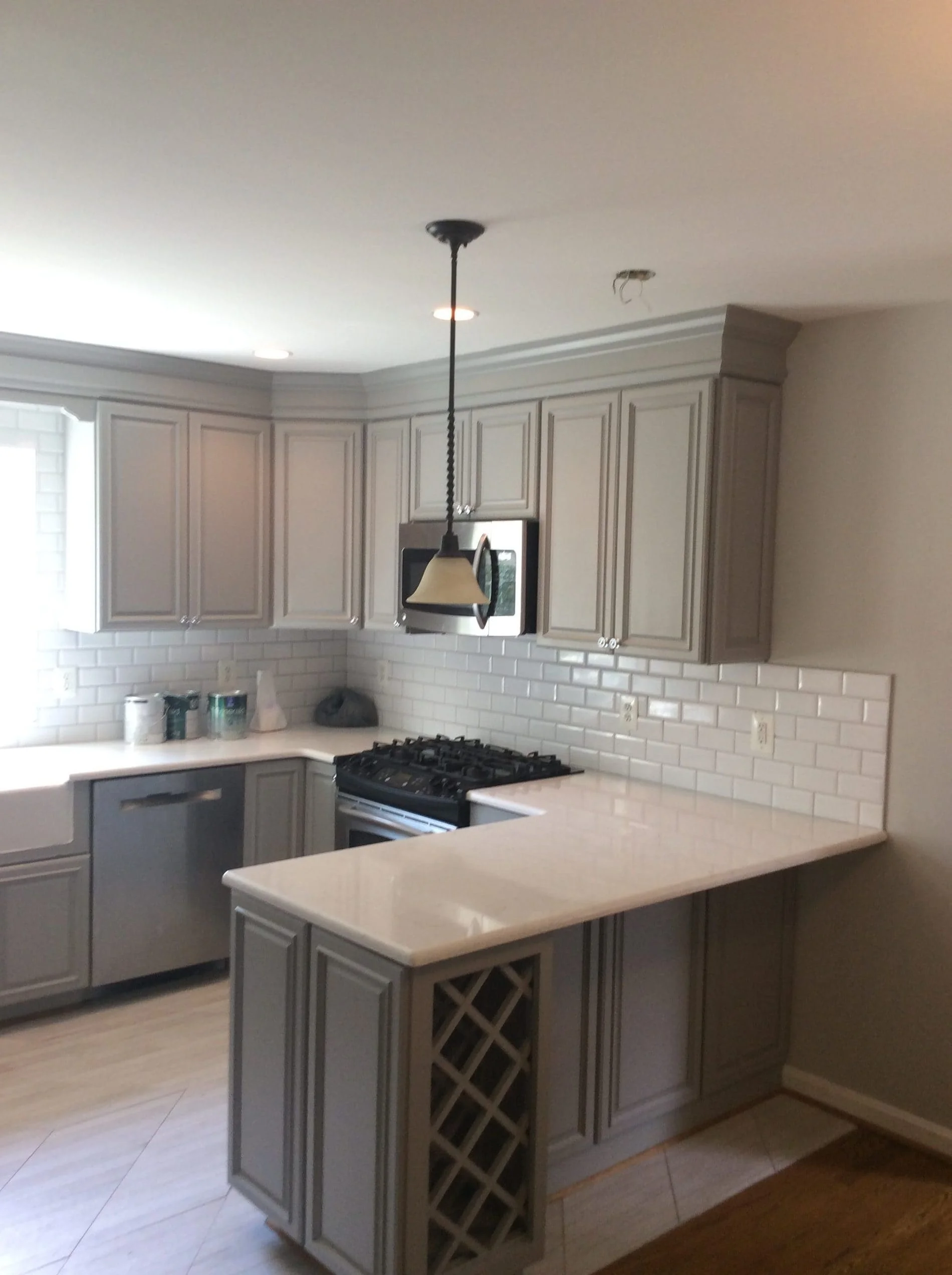 21 Apr

What is the difference between Refinishing, Refacing and Remodeling Kitchen Cabinets?
REFINISHING:
If you like your kitchen's layout and cabinet fonts and the cabinets are in decent condition, refinishing is probably a good option. It allows you to transform the look without having to do any cabinet replacement, saving you thousands of dollars.
Things to know:
Sanding and/or chemically stripping the cabinetry's existing finish allows painters to apply a new stain or paint.
Going from a solid color to a stain is usually impossible. Most solid-color cabinets are made from a material that cannot be stained. This is because stain-grade wood is expensive. Why use it if you plan on finishing it in a solid color? Most cabinet makers would use fiberboard instead, which cannot be stained.
Many man made materials, such as laminate, cannot be refinished because they cannot be stripped or sanded with good results.
Oak doesn't look good painted.
It's critical to hire an experienced professional to refinish your cabinets for the best outcomes and a long-lasting finish.
It's typically the least expensive of the three options, in part because you don't have to replace cabinetry.
It usually only takes a few days to refinish and repaint/stain cabinets.
Minor surface repairs can generally be made during the prepping process before refinishing.
You can update the look of your kitchen by refinishing your cabinets.
REFACING:
Refacing is a good option if you do not like your cabinet door style but do like the kitchen layout, and your cabinet boxes are in good shape. (Refacing is also known as resurfacing or replacing.)
Things to know:
Refacing involves keeping your cabinet boxes but replacing the doors and drawer fronts with new ones.
In some cases, refacing requires custom work to match the sizes of your current cabinet boxes.
It typically requires that you also reface the cabinet box exteriors, such as side panels, to match the new door and drawer fronts.
Refacing allows you to address needed minor repairs while changing elements such as color, style, and veneer or wood.
If there is too much splintering of materials on the boxes' exterior, refacing might not be more complicated or not possible.
Refacing is a way to update the look of your kitchen.
Refacing costs more than refinishing cabinets but costs less than a complete replacement of your cabinets.
Remodeling:
A complete kitchen remodel means replacing your kitchen cabinets and possibly the room's layout. If you want a complete physical transformation, this is the way to go. It's also the most expensive.
Things to know:
New kitchen cabinets can cost upward of $60 per linear foot – to as much as $1100+ per linear foot.
Downtime for not using your kitchen is the longest when you remodel and can be anywhere from a few weeks to a few months.
Unusual kitchen layouts or measurements might require custom-made cabinets, far more expensive than off-the-shelf cabinets from a big-box retailer.
We are Experts:
Before you write the big checks for refacing your cabinets or remodeling your kitchen, give us a call at Home Works Painting. We can take a look at your cabinets and advise you on whether refinishing them is an option for you. It could save you tens of thousands of dollars. We have a lot of experience refinishing cabinets for our customers.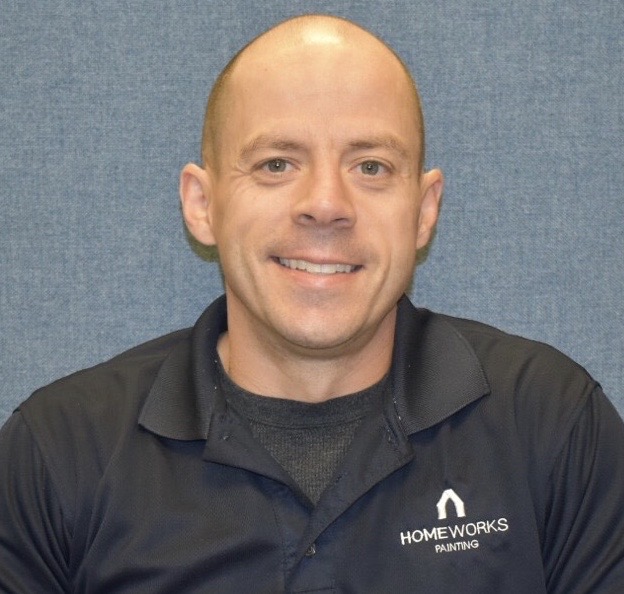 Mike Katounas is the owner of Home Works Painting, a painting business in Northern Virginia. He has over 15 years of experience in residential interior and exterior painting, drywall installation/repair, carpentry, wallpaper removal, power washing, commercial painting, color consultation, and staining/sealing. Their service areas include Chantilly, Fairfax, Herndon, Oakton, Reston. Mike takes pride in his work, and he always follows a strict code of conduct that includes the use of quality paint, a clean workspace, and an honest, respectful approach to his customers.