27 Jun

Questions to ask a Paint Estimator

We'd like to offer you some advice on what to ask a paint estimator or us before your next home project. These are important questions to ask before you hire someone. It can help ensure a successful project for both you and the company you hire. (We have based our questions on our professional experience and this Angie's List article.)
How long has the painting company been in business?
While you want to be sympathetic to new business owners, it is usually better to work with a company that has been in business for at least five years unless they come with some stellar recommendations from trusted references. You want to ensure they have a solid reputation and skilled, professional experience.
Do they use subcontractors?
You should only work with a painting company that does not use subcontractors. They should have a regular crew of employees they know well. Otherwise, you risk having inexperienced workers who've not been vetted onto the project and into your home. That is rarely a good idea! (We don't use subcontractors, and all of our employees are regular employees we have thoroughly vetted.)
Do they offer a warranty and are they insured?
Be certain that any contractor you work with – painting or otherwise – provides a good warranty on all of their work including labor and materials. They should also be fully insured. When you check their references, be sure to ask how the contractor handled any warranty or insurance issues.
Do your research on the company.
Has the company received any awards or recognition? Are they licensed or certified by appropriate agencies or trade organizations? What are online reviews saying about this company? Do an Internet search of the company's name along with the word "reviews" and see what you find. Always ask for references and call them! Ask the references what they liked and didn't like about the company.
Portfolio of work?
Ask to see pictures of their previous work not already on their website. Make sure the photos are real and not stock images. (Usually, seeing a current employee in the photos can help assuage any concerns you're looking at stock images.)
How do they clean up each day and at the end?
Ask them how they clean up at the end of every day and every project. You don't want any surprises when you return home at the end of the day. They should provide details about how they will clean up each day until they finish the project.
What brands of paint do they use?
Ask what paint brands they use. It doesn't pay to scrimp on using cheap paint when using professional painters.
How if wall prep included in the estimate?
Be sure to ask them how much wall preparation to do and if they include it in the estimate. Ask them to provide some details about how they will prep walls before painting. Proper wall prep can significantly affect not just the outcome of the paint job but its lifespan as well.
Are they involved in the community?
It's always a bonus if you find a painter who is involved in their local community. We donate a paint job each year to a family or project in need. Some painters give their skilled painting services to help nonprofits. It's not necessarily a deal-breaker, but it's nice to know your contractor is donating their skills to the community.
Contact us if you would like to schedule an estimate for your next Northern Virginia area project as painting specialists. We would be happy to answer all of these questions and more.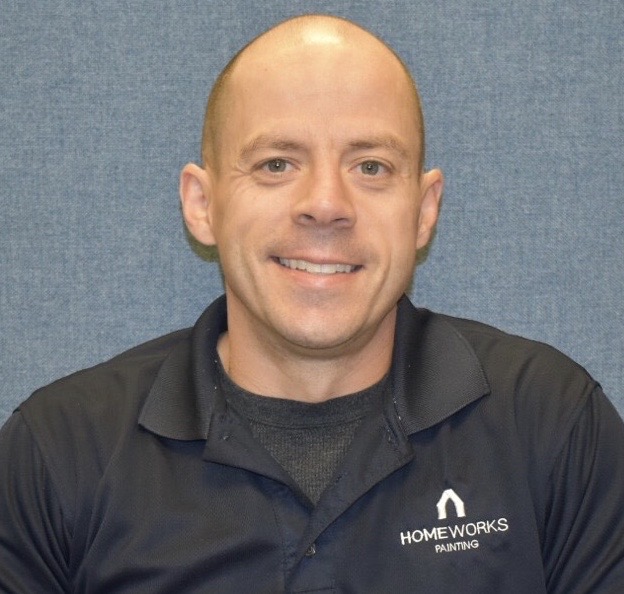 Mike Katounas is the owner of Home Works Painting, a painting business in Northern Virginia. He has over 15 years of experience in residential interior and exterior painting, drywall installation/repair, carpentry, wallpaper removal, power washing, commercial painting, color consultation, and staining/sealing. Their service areas include Chantilly, Fairfax, Herndon, Oakton, Reston. Mike takes pride in his work, and he always follows a strict code of conduct that includes the use of quality paint, a clean workspace, and an honest, respectful approach to his customers.