13 Apr

Pollen Season & Exterior Painting: What you need to know

You don't need to look at the calendar to know it's pollen season. If you typically suffer from allergies, your body has already alerted you that it's allergy season! Thick layers and clouds of pollen – some are invisible to the human eye – are everywhere. Annoying would be an understatement, especially for allergy sufferers!

You might be asking yourself if you can schedule an exterior paint job despite the pollen. That's a good question, and the answer is YES!

We can work right through the pollen season. However, there are a few extra steps we take to ensure a quality paint job:
Any surface we work on must be clean before we paint. When pollen is so prevalent at this time of the year, a thorough power washing or wiping down might be necessary before painting a vertical or horizontal surface.
Pollen is less likely (but not impossible) to adhere to vertical exterior surfaces, so a good wiping down might suffice. Sometimes, however, it will still be necessary to power wash before painting for better outcomes.
Most horizontal exterior surfaces will likely need to be power washed.
Acrylic paints dry quickly, making it less likely that the pollen will affect the paint surface or compromise the paint's quality.
Our crews are experienced and know how to work outside during pollen season.
We ensure that our crews are well equipped.
Pollen aside, Spring is an ideal time of year to work on exterior painting projects because the weather is mild – heat and humidity are lower. The conditions are far more pleasant for our crews to be outside.
If you would like to talk to us about painting your home's exterior, this would be an ideal time, but our schedule does fill up. Please call our office to schedule a free estimate. We take pride in our work and would love to help you.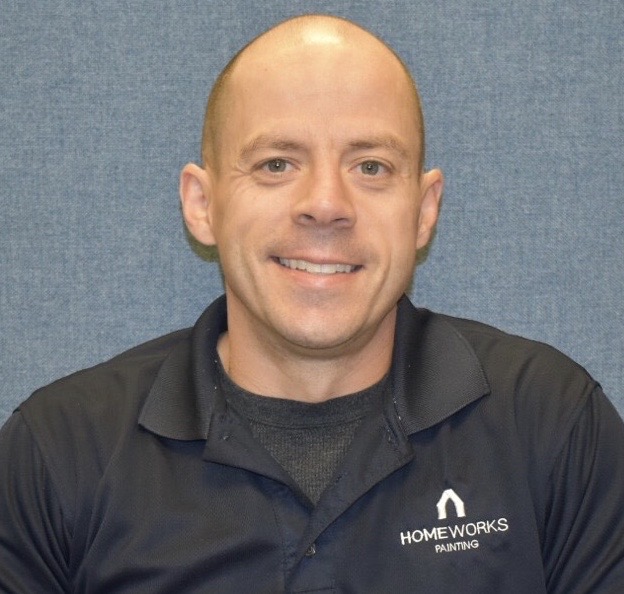 Mike Katounas is the owner of Home Works Painting, a painting business in Northern Virginia. He has over 15 years of experience in residential interior and exterior painting, drywall installation/repair, carpentry, wallpaper removal, power washing, commercial painting, color consultation, and staining/sealing. Their service areas include Chantilly, Fairfax, Herndon, Oakton, Reston. Mike takes pride in his work, and he always follows a strict code of conduct that includes the use of quality paint, a clean workspace, and an honest, respectful approach to his customers.