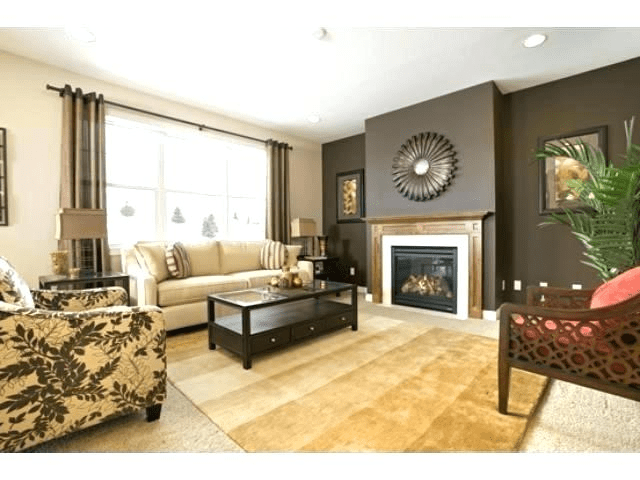 20 Dec

Picking an Accent Wall Color

Accent walls are an excellent way to add interest to a room. It's also a unique way to highlight a particular feature in a room, such as a fireplace. As clients often request them, we thought we'd do a FAQ about accent walls and how to select a paint color for them.
What is an accent wall?
An accent wall is a different color and/or finish than the other walls in the room. It adds interest or highlights a particular feature.
Picking an accent wall.
Picking an accent wall is sometimes easy because there's an obvious choice. Other times, however, it can be more challenging. You'll want to consider the configuration of the walls (floor plan), furniture placement, and/or architectural features.
When you look at a room, usually the first wall you think makes a good accent wall is the most suitable option.
Here are some examples:
Furniture: In a bedroom, the highlight wall is often the wall behind the headboard. However, there are always exceptions depending on the architectural features of the room.
Features: Is there a prominent feature of the room you'd like to highlight by painting it a different color? For example, the wall of a fireplace can serve as a great accent wall.
Configuration: Is there a prominent wall in the room that draws the eye before any other? That is often the case with contemporary homes where you might see more angular wall configurations.
Selecting wall colors:
Once you've identified your accent wall, it's time to pick a color. There are a few things to consider:
The accent wall should contrast the other wall colors – but not clash.
Go big or go home. If you're going to do an accent wall, you might as well go bold and select a color that's a sharp contrast to the other wall color.
If you need inspiration, look at the room's soft furnishings. You might be able to pull a color from a throw pillow, curtain, or sofa.
Another idea is to take the current wall color and go several shades darker. This keeps on in the same color family, so there's no clashing.
Typically, you will want to use the same sheen. An exception to this would be if the accent wall is paneled and the other walls are not. You can draw the eye to the accent paneled wall by picking a different sheen such as high gloss.
If you would like to speak with us about your painting project, contact our offices. We also provide our clients with a one-color consultation for their project.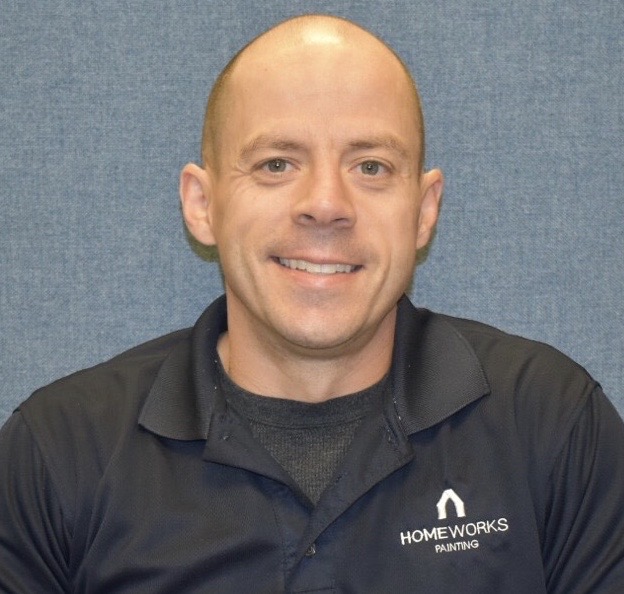 Mike Katounas is the owner of Home Works Painting, a painting business in Northern Virginia. He has over 15 years of experience in residential interior and exterior painting, drywall installation/repair, carpentry, wallpaper removal, power washing, commercial painting, color consultation, and staining/sealing. Their service areas include Chantilly, Fairfax, Herndon, Oakton, Reston. Mike takes pride in his work, and he always follows a strict code of conduct that includes the use of quality paint, a clean workspace, and an honest, respectful approach to his customers.