12 Mar

Phone Estimates Don't Work!

You should never receive (or, for that matter, ask for) a painting estimate over the phone or online. That is not how an experienced, reputable contractor will give you an estimate. There are several reasons why over-the-phone estimates without a visual evaluation of the work aren't good for homeowners or contractors.

Here are four tips for you as the homeowner when it comes to estimates:
Meet the contractor:
No matter how many friends have recommended a contractor, you will want to meet with them. You need to discuss your project in person, and you need to feel comfortable with them. If you don't trust someone or you're not at ease, you shouldn't hire them to do the work. After all, your home is likely your most significant financial investment and your personal space. You need to trust those you allow to work on your home.
Evaluation:
The contractor should evaluate or assess the full scope of the work for themselves. Sometimes it's the contractor himself; sometimes, it's their estimator. That's fine, but someone reliable from the company should put eyes on the work to be done. You should then receive a written, detailed estimate. More on this below.
Without these two critical steps – meeting the contractor and on-site evaluation of the project – how could any contractor provide a client with an accurate or fair estimate?
Pricing:
Cheaper is sometimes better, but not often, especially when it comes to contractors. A low-ball estimate, or one that seems too good to be true, doesn't mean you're lucky. It likely means that the contractor has cut costs somewhere – and that is rarely to your benefit as a client! A cheaply priced project could signal a contractor with uninsured or under-insured workers, lower-skilled or underpaid workers, or lower quality of materials. It could mean that he's not licensed and doesn't invest back into his business and employees with things such as safety training.
Most reputable paint contractors will typically price a project relatively similarly. Why? The process of achieving excellence and long-lasting results on a paint job is pretty much the same. Every contractor needs to prep the area thoroughly, including repair, cleaning, and priming. Then, they need to paint. Significant variations in estimates could signal a red flag.
Transparency:
An estimate should be detailed and fully describe the scope of the work to be completed what you are being charged. For example, the materials they plan to use, such as paint brand, should be listed. All costs should be transparent. They should describe the process for any change orders for unexpected changes in the project that could affect the cost. If you have any questions, never hesitate to ask the contractor to explain something.
We are one of the most reputable painting contractors in Northern Virginia. Please contact our office if you are interested in having us evaluate your project (or one of the other home services we offer). We offer free, no-obligation estimates.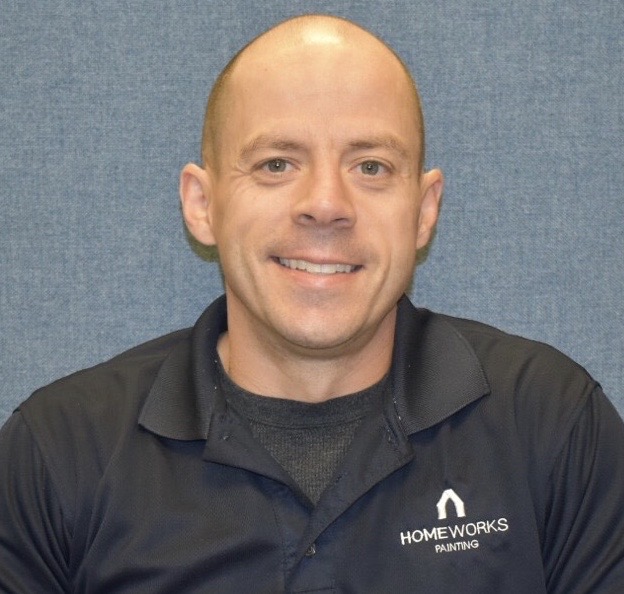 Mike Katounas is the owner of Home Works Painting, a painting business in Northern Virginia. He has over 15 years of experience in residential interior and exterior painting, drywall installation/repair, carpentry, wallpaper removal, power washing, commercial painting, color consultation, and staining/sealing. Their service areas include Chantilly, Fairfax, Herndon, Oakton, Reston. Mike takes pride in his work, and he always follows a strict code of conduct that includes the use of quality paint, a clean workspace, and an honest, respectful approach to his customers.