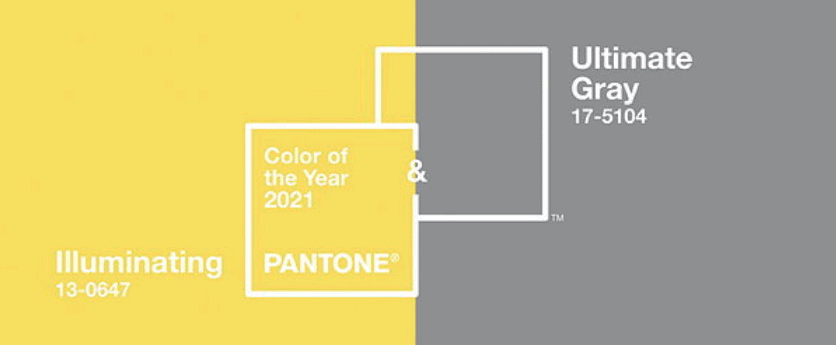 18 Dec

Pantone's Color of the Year 2021 – Yellow & Gray!

The highly-regarded Pantone Color Institute has selected a sunny yellow called Illuminating (PANTONE 13-0647) as one of its two "Color of the Year 2021". The other color selected is Ultimate Gray (PANTONE 17-5104), likely an indicator that gray hasn't fallen out of favor with decorators and consumers. These two colors are a good example of how colors that seem to have nothing in common actually work well together.

Color and Mood:

Yellow is a warm, cheerful color. Gray is a cooler color. Put them together, and they balance each other out very well. That's one reason Pantone created these particular hues for next year. According to their website, here's the other reason: "The combination of PANTONE 17-5104 Ultimate Gray + PANTONE 13-0647 Illuminating is aspirational and gives us hope. We need to feel that everything is going to get brighter – this is essential to the human spirit."

That particular quote of theirs is representative of what color can do in our homes. You can use color, including paint colors, to create a specific style or mood in a room. For example, bright, cheerful colors like a sunny yellow can lift the feel of a room. A rich color like burgundy or navy can make a room appear more serious, more formal. In contrast, a cool color like a light gray can act neutralize the feel of the room. (It's why some colors are considered neutrals.)

Using these Colors:

So how might you use these two colors by Pantone? How you use them might depend on the room and your goals for the space. You can paint the walls in gray and use yellow as a pop of color either on an accent wall, furniture, or soft furnishings like throw pillows.

If you want to go big, paint all the walls yellow and use gray as your accent color. You could add a gray stripe ½ or a ⅓ of the way up the yellow walls in the place of molding.

If you're painting a playroom, nursery, or child's room, you can be a little more creative. You might paint stripes alternating between yellow and gray in place of wainscoting. As professional painters, we can pretty much do whatever you want in a room, so feel free to get as creative as you (or your little one) would like!

If you would like an estimate on your next paint project, please contact us to schedule an appointment. We work on homes and businesses across Northern Virginia.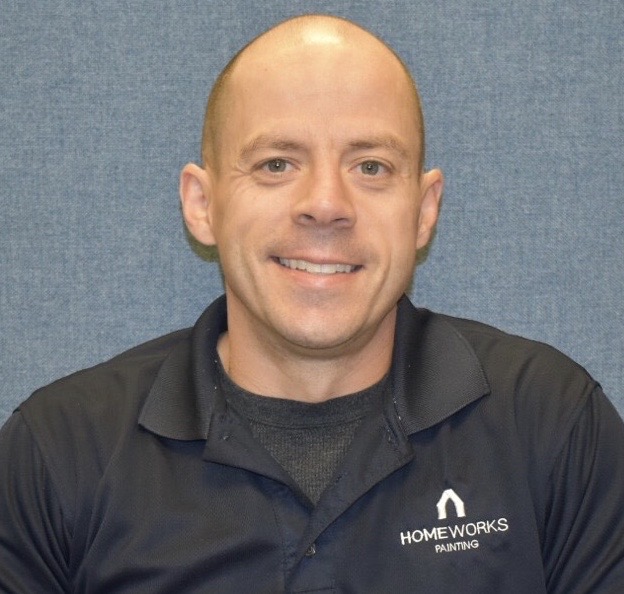 Mike Katounas is the owner of Home Works Painting, a painting business in Northern Virginia. He has over 15 years of experience in residential interior and exterior painting, drywall installation/repair, carpentry, wallpaper removal, power washing, commercial painting, color consultation, and staining/sealing. Their service areas include Chantilly, Fairfax, Herndon, Oakton, Reston. Mike takes pride in his work, and he always follows a strict code of conduct that includes the use of quality paint, a clean workspace, and an honest, respectful approach to his customers.