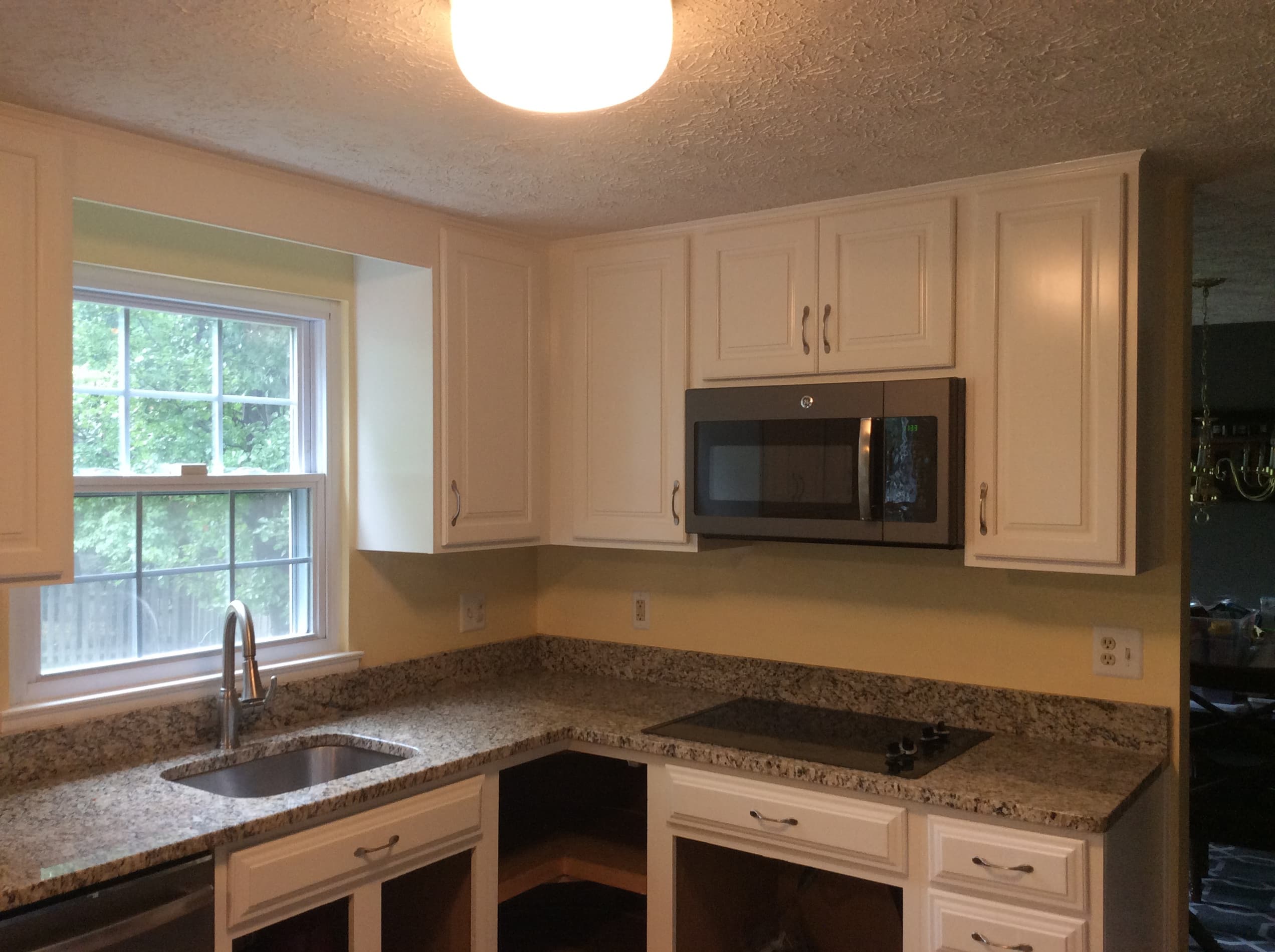 23 Aug

Painting kitchen cabinets

What kind of paint should I use to paint my kitchen cabinets?

If your kitchen or bathroom cabinets are past their prime, you might be able to have them painted instead of replacing them. Painting cabinets can save you thousands of dollars even if it's a job best tackled by professional painters. As a prominent Northern Virginia contractor, we can provide a free estimate on your project.

Here are several things to keep in mind about painting cabinets:
Latex or oil-based paints are best for painting cabinets. Each has pros and cons. Latex dries faster and cleans up more easily, but is not as durable as oil paint. We prefer to use an oil-based coating to ensure a longer lasting finish.

Thorough preparation is critical to the integrity of any paint job, but especially kitchen cabinets given of how much use they get. Without good prep, including a thorough cleaning, painted cabinets won't look professional. It could also shorten the lifespan of a paint job. We spend a considerable amount of time doing detailed preparation before we begin any paint job. The time spent is worth it to the final outcome.

Cabinets can be sprayed or rolled and brushed. Spraying provides a smoother finish, but it's tricky and should only be done with professional-grade equipment. Spraying involves a great deal of masking off areas to avoid over-spray. In some cases, we remove drawer fronts and cabinet doors to spray them outside of the home.

In some cases, it will be necessary to strip the cabinets before painting. We can discuss this with you during our consultation.
If you would like to schedule a consultation for your cabinets, we'd be happy to do an evaluation of your cabinets and offer our advice. Please contact our office to schedule an appointment. We are one of Northern Virginia's most reputable painting contractors.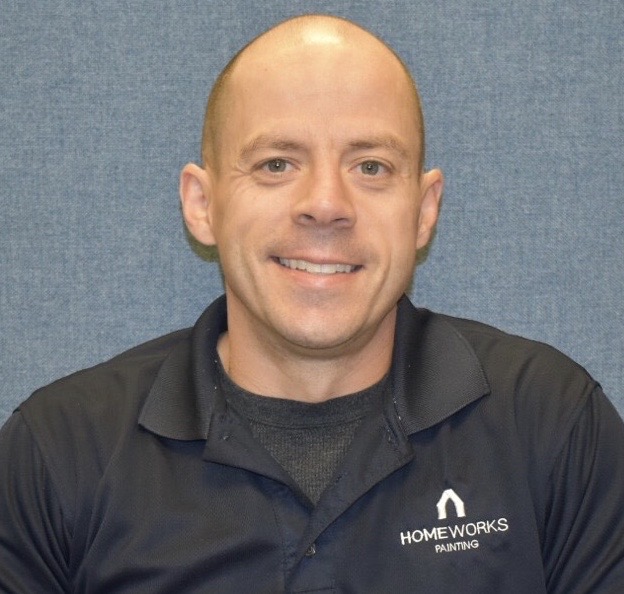 Mike Katounas is the owner of Home Works Painting, a painting business in Northern Virginia. He has over 15 years of experience in residential interior and exterior painting, drywall installation/repair, carpentry, wallpaper removal, power washing, commercial painting, color consultation, and staining/sealing. Their service areas include Chantilly, Fairfax, Herndon, Oakton, Reston. Mike takes pride in his work, and he always follows a strict code of conduct that includes the use of quality paint, a clean workspace, and an honest, respectful approach to his customers.