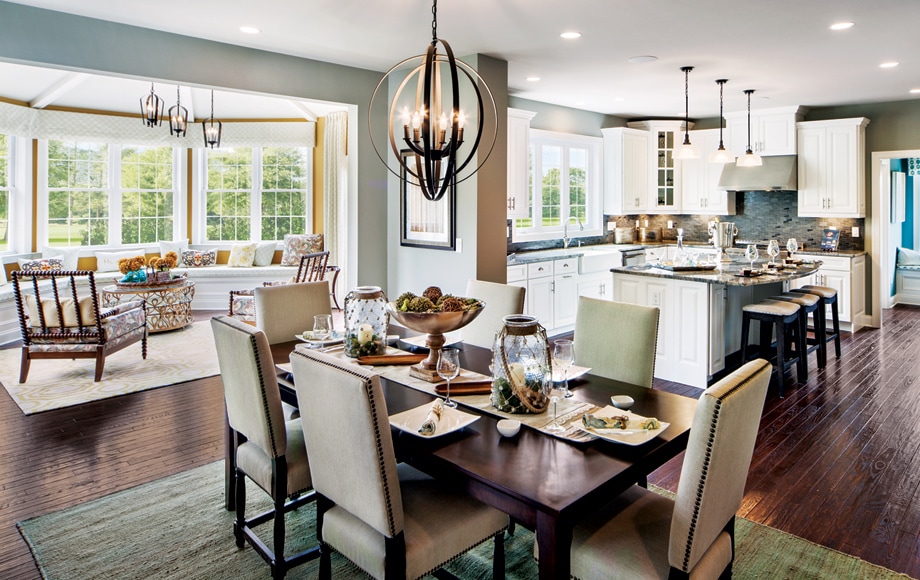 30 Oct

Painting an open plan with more than one color

Open floor-plans, where living, dining, and kitchen areas are combined into one seamless space, are more popular than ever. These high-use rooms flow together without walls, making them great for entertaining and family living. However, they're also tricky spaces if you'd like more than one wall color. While it's a bit of a challenge, it is possible if you look for visual cues in the space. Below are some tips for painting an open plan:
Architecture: An open floor doesn't mean there are no architectural cues to work from. Look for details such as molding, paneling, or trim. Use large windows, ceiling beams, mantels, and built-in shelves. These can serve as a natural stopping point for the wall color.
Cohesion: All the baseboards, ceilings, and doors should be the same color throughout the space. This brings a sense of cohesiveness to the open space  especially if you plan on using different wall colors.
Coordinate: You wall colors should coordinate. Choose hues with similar shades. We recommend picking a color palette of no more than two or three colors in an open plan. One idea is to use the same color but in different shades or strength across the room. For example, you can select a color for the living area, then use a lighter or darker (let's say a darker) shade of that color in the dining area. In the kitchen area, you would use that same color but a shade or two darker than the dining area. What you end up with are three areas of an open plan painted in one color in three different shades.
Angles: If there are any angles in an open floor-plan, you can use those as a stopping point to introduce a different wall color.
Accent: There might be a wall you can paint as an accent wall to introduce a second color. To add an accent color, it doesn't always have to be a wall. It could be a wall of built-in bookshelves or a section of the kitchen like cabinets or backsplash.
Bold: It can be tempting to use bright colors, but you'd better really love the color because you will be living with it in a high-traffic space of your home.
Finishes: Consider using different wall finishes to interrupt wall space and create interest.
If you would like to speak with us about painting your open floor-plan, give us a call! We have extensive experience with homes across Northern Virginia.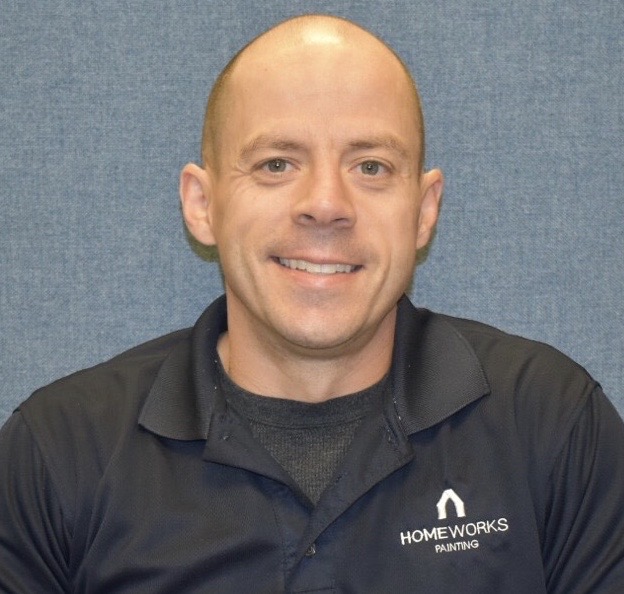 Mike Katounas is the owner of Home Works Painting, a painting business in Northern Virginia. He has over 15 years of experience in residential interior and exterior painting, drywall installation/repair, carpentry, wallpaper removal, power washing, commercial painting, color consultation, and staining/sealing. Their service areas include Chantilly, Fairfax, Herndon, Oakton, Reston. Mike takes pride in his work, and he always follows a strict code of conduct that includes the use of quality paint, a clean workspace, and an honest, respectful approach to his customers.