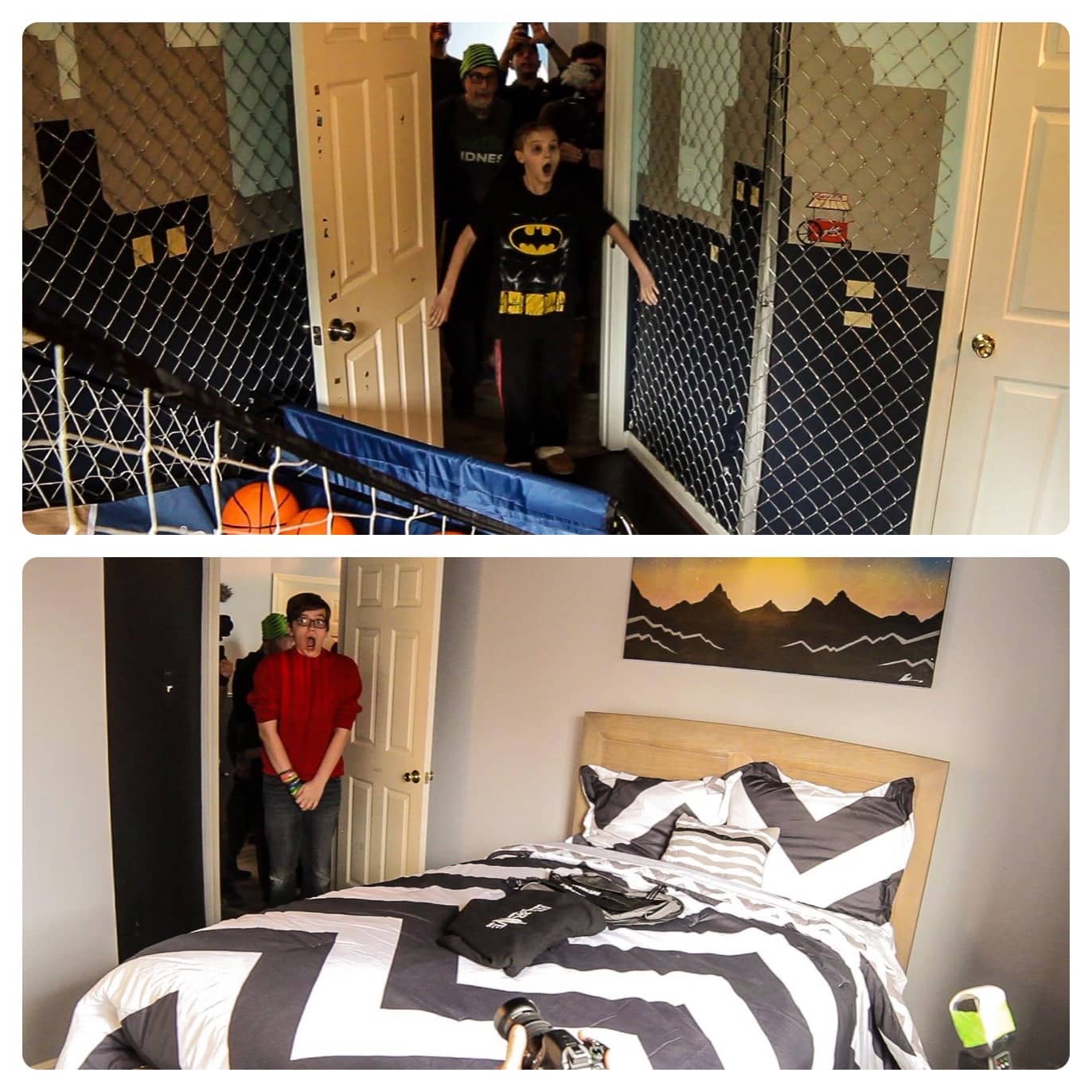 12 Dec

Paint It Forward 2017

It isn't every day that 1) our client is pint-sized; 2) they enthusiastically shout out "holy smokes!" when they see the results of our work. That's just what a thrilled 9-year-old Gavin did when he saw his newly made-over bedroom.  Gavin and his brother, Danny, were the beneficiaries of this year's Paint It Forward benefit project.

Paint It Forward:

Each year we ask friends and clients to nominate a deserving individual or family to receive up to $5,000 worth of free painting services. We then go through the nominations and select a winner. This year's honors went to the Stillbrave Childhood Cancer Foundation (www.stillbrave.org). This very worthy nonprofit works to assist the families and caregivers of children battling cancer.

Once Stillbrave learned that we had selected their organization, they chose Gavin and his brother, Danny, to be the deserving recipients of our Paint It Forward painting services. And, that's when the real fun began!

A Makeover & A Collaboration:

We completed this heartwarming and unforgettable project in just one week while Gavin was in the hospital for his chemotherapy treatment.

We immediately jumped into action making-over two bedrooms: Gavin's and his brother Danny's. But, we didn't do it alone. It took a collaboration of vendors to bring this meaningful project to fruition. We had help from Kevin Bednarz (muralist), Melissa Pippine (Honeybee Marketing), Kruper Flooring (new floors), Belfort Furniture (bed frames/mattresses), Van Metre Homes (iPad), Image 360 (artwork on Danny's wall), and Washington Wizards (miscellaneous items). Without all these folks, we couldn't have transformed these bedrooms for Gavin and Danny.

Seeing their reactions when they saw their completed bedrooms is something none of us will soon forget.

Gavin:

Gavin had envisioned an urban-style, outdoor basketball court. Well, we brought it to fruition for him. A faux brick wall combined alongside a cityscape mural (complete with a beloved Mario cartoon), floors imitating a blacktop court, and a real chain link fence will let Gavin feel like he's standing on an actual urban basketball court! He can even shoot hoops in his exciting new room!

Danny:

Older brother, Danny, had something else in mind: a teen-ready sophisticated room. Danny's room sported a cozy but contemporary look with faux wood flooring, whitewashed shiplap siding, lots of shelves, a wall-mounted television, an electric fireplace, and a mural of a galaxy on the ceiling!

We wish Gavin and his family all the best for 2018 and we look forward to next year's Paint It Forward.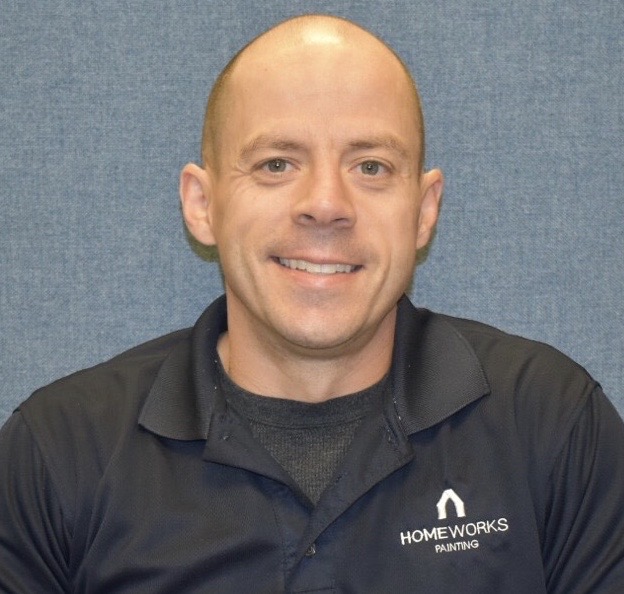 Mike Katounas is the owner of Home Works Painting, a painting business in Northern Virginia. He has over 15 years of experience in residential interior and exterior painting, drywall installation/repair, carpentry, wallpaper removal, power washing, commercial painting, color consultation, and staining/sealing. Their service areas include Chantilly, Fairfax, Herndon, Oakton, Reston. Mike takes pride in his work, and he always follows a strict code of conduct that includes the use of quality paint, a clean workspace, and an honest, respectful approach to his customers.