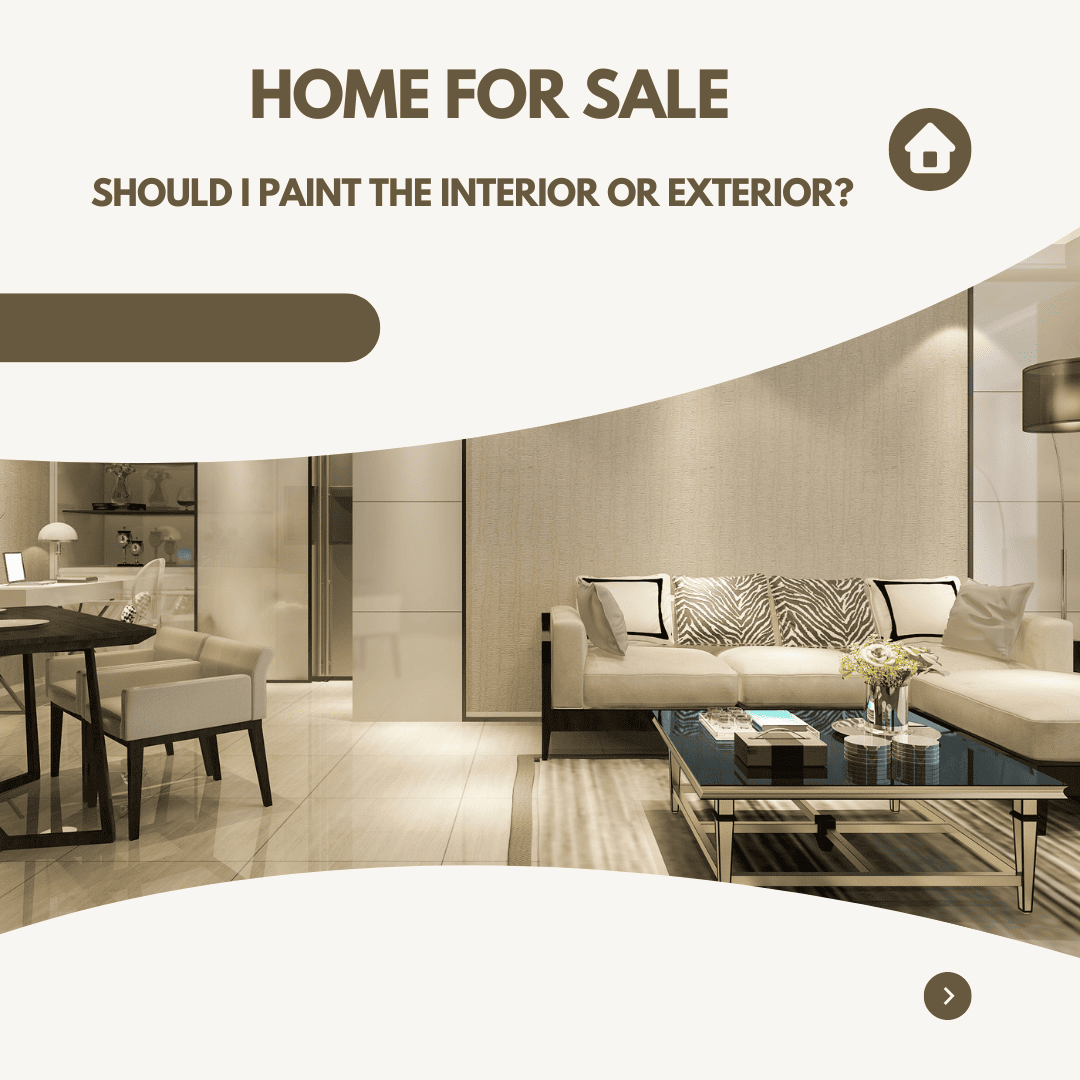 31 Aug

Our Guide to Repainting When Listing Your Home for Sale

There's no doubt that paint color preference is subjective. People like what they like. However, when selling your home, your paint colors shouldn't be about your taste. It's about what a potential buyer might like, so staying neutral when repainting for a house sale is essential.

Standard advice suggests neutral colors for home interiors if you plan to sell. You want to create a blank canvas that buyers can imagine personalizing. Colors like beige and white allow potential buyers to imagine their furniture in the space. On the other hand, even when they look great, bold colors can distract the buyer from what's important, which is them living in your home.

Here is our guidance on repainting your home for the real estate market.
Use warm neutrals
Over the last decade, shades of gray have been popular. However, paint colors began trending warmer in the last couple of years. Interior designers are incorporating brown, beige, warm whites, and deeper tones.
You don't want just any neutral. It would be best if you stuck to warm neutrals. They're not too stark or sterile-feeling. Rather than a bright white, select a warmer white or light taupe. These colors can add visual interest while allowing a potential buyer to focus on the space rather than the wall colors. You want buyers to remember your home's features rather than your design style.
Our top neutral picks:
Benjamin Moore White Dove (crisp white)
Benjamin Moore Shaker Beige
Sherwin-Williams "Snowbound (a cooler white)
Benjamin Moore Revere Pewter (a warm greige)
How to add color
When selling, you don't have to bathe your interiors in white or beige. It is possible to have some color for visual interest or to highlight a feature such as wainscoting or shiplap.
There are colors you can use that still fall within the neutral aesthetic. These can include (in moderation) navy, green, and black. We suggest soft earth tones if you want to have some interior color. Softer tones aren't as visually jarring as jewel tones, making it easier for a potential buyer to envision their style instead of it. They're also seen as easier to paint over.
Our top earth tone picks:
Farrow & Ball Jitney (light brown)
Farrow & Ball French Gray (sagey green)
Benjamin Moore Water's Edge (bluish)
Benjamin Moore Blanched Almond (beige with a hint of yellow)
If you're considering selling, we're happy to work with you (and your realtor, if you want) to repaint in ways that will make your home broadly appealing. We have decades of experience working across Northern Virginia with homeowners listing their homes for sale. We offer no-charge estimates for our work. Contact us now to schedule an appointment.