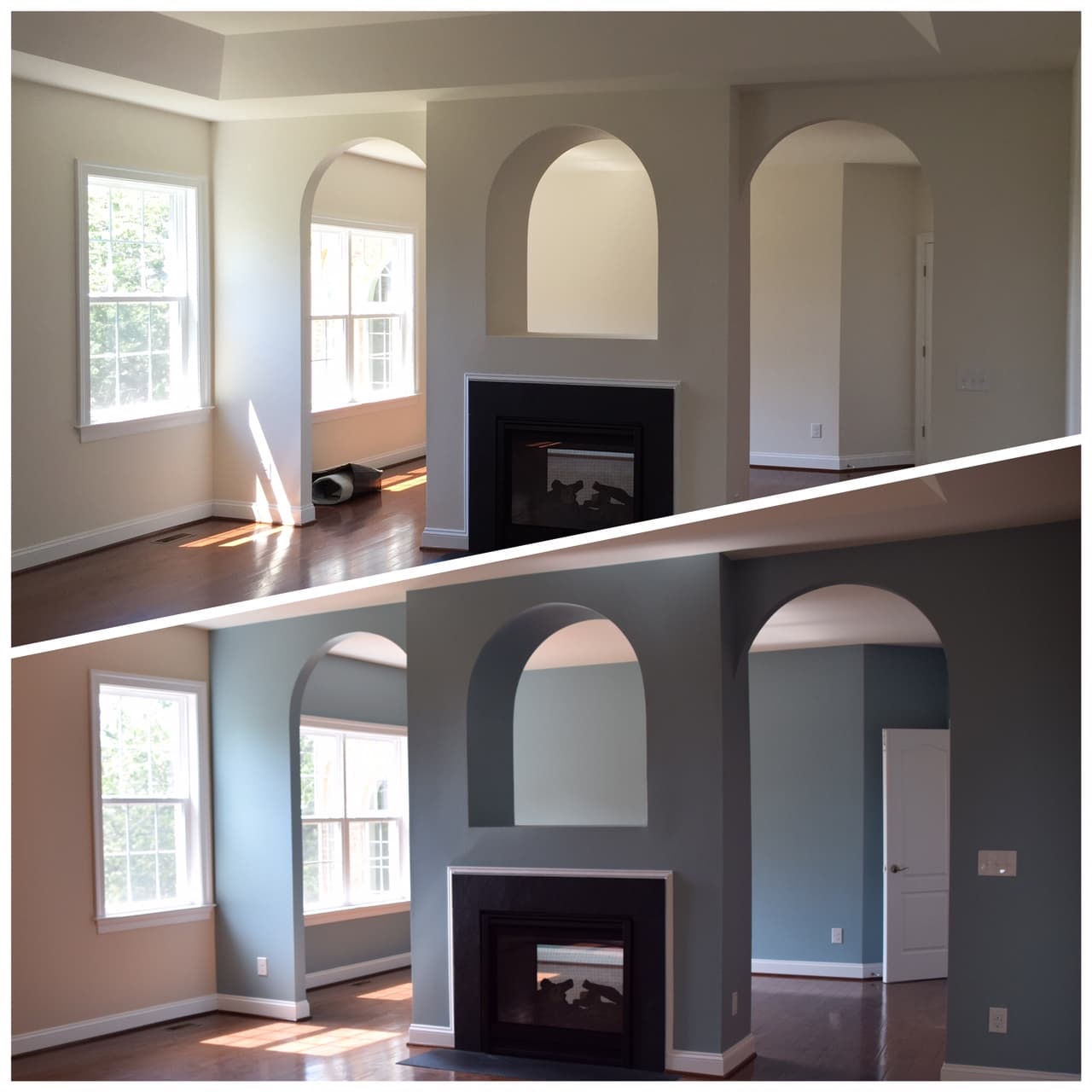 05 Oct

New Paint Vs. New Furniture

If you want to change the look of your home's interior spaces, try repainting. It is the easiest and most inexpensive way to refresh a look without undergoing a renovation.  Also it is usually cheaper to repaint a room than purchase new furniture!  A fresh coat of paint and a color update can change the whole look and feel of a room. So, how do you select your colors? As Northern Virginia paint experts, we recognize it can be tough to pick a color, but our work as painters has taught us a lot about color. Below are a few tips on color selection.
Define the space

. How do you use space – to relax, work, or play? What about the mood of the space? Color can influence your mood, so it's important to consider that when choosing a color. For information on color psychology, here is a

good article

.
Find Inspiration.

Once you have defined the space, you'll likely need some inspiration to select a

paint color

. A great place to look for color inspiration is

Houzz.com

. You can browse home and design catalogs and magazines. You can also look on industry websites such as

Sherwin Williams

and

Benjamin Moore

. Lastly, we're always happy to provide guidance with color selection or we can recommend a color consultation with a professional interior designer.
Study the space.

Before you finalize a color, consider the other elements of a room including its contents. Wall color is just one aspect of a room. What are the colors and tones of the floors, furniture, architectural details such as moldings or fireplace and soft fabrics such as curtains or cushions? It's important to consider all the elements of the space before you finalize a color.
Go bigger than sample size!

 The most accurate way to view and select a color is to paint samples on two walls of the actual space. Some companies sell paint in sample sizes, and it is well worth the investment. Paint a square no less than one foot by two feet (ideally two feet by three feet) on each wall using each color you're considering. Select walls with a different amount of natural lighting to get the best feel for how the paint color will look. Once the color is up, check it at various times throughout the day.
As experienced paint experts in Northern Virginia, we can advise you on color selections. There's also a chance we may have already worked with one of the colors you are considering and can tell you whether it will work in your space. We know that selecting a paint color isn't always easy, but it is JUST paint. You can always repaint! Contact us if you'd like to talk about paint colors or any of the other services we offer.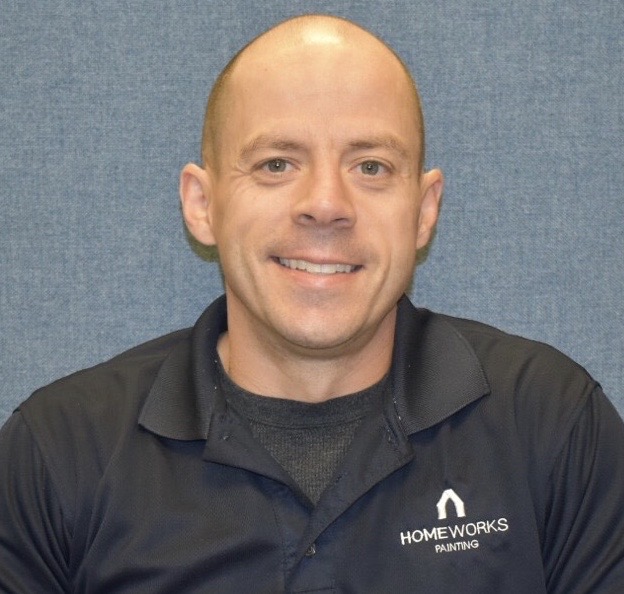 Mike Katounas is the owner of Home Works Painting, a painting business in Northern Virginia. He has over 15 years of experience in residential interior and exterior painting, drywall installation/repair, carpentry, wallpaper removal, power washing, commercial painting, color consultation, and staining/sealing. Their service areas include Chantilly, Fairfax, Herndon, Oakton, Reston. Mike takes pride in his work, and he always follows a strict code of conduct that includes the use of quality paint, a clean workspace, and an honest, respectful approach to his customers.