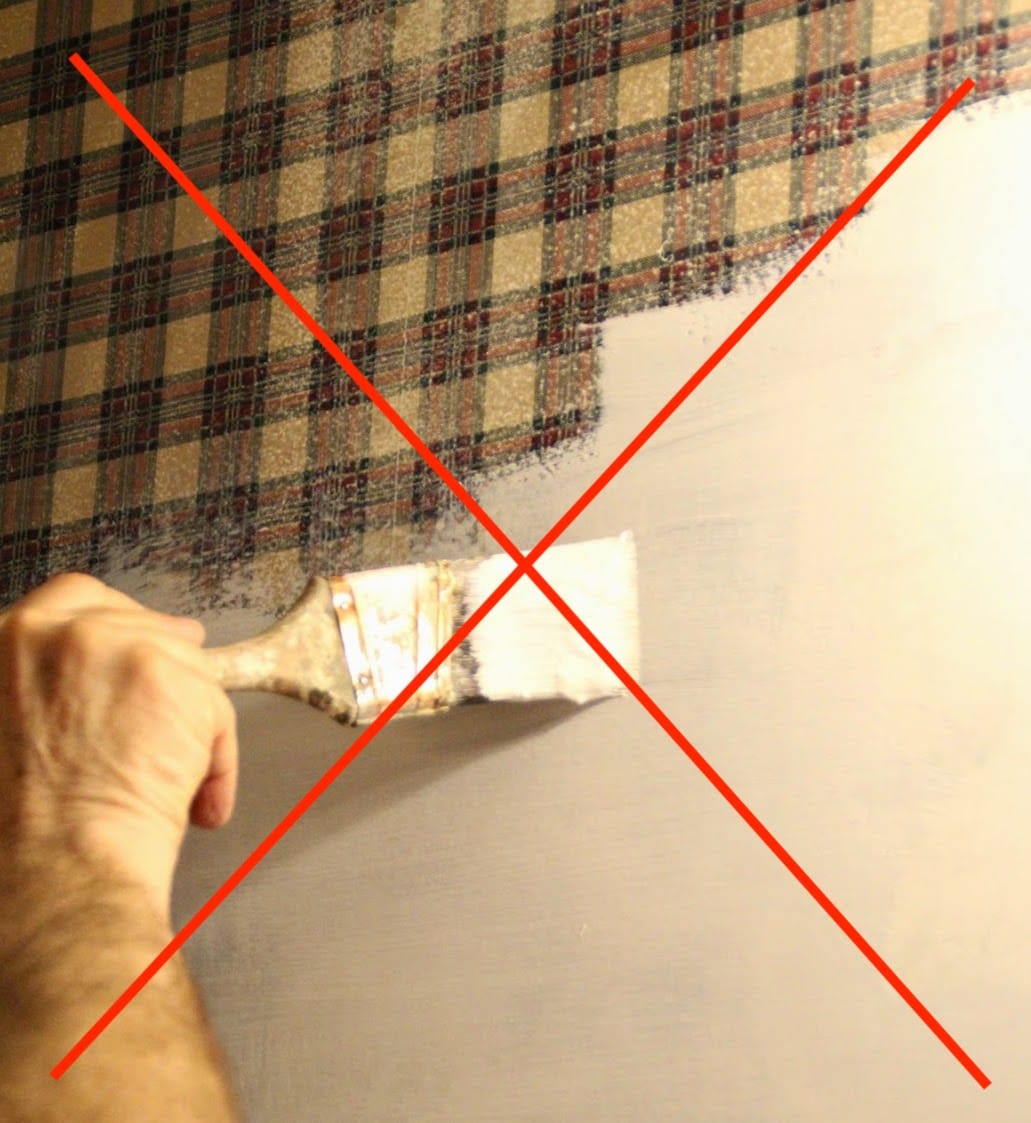 07 May

Never Paint Over Wallpaper

Have you been casting a critical eye toward your dining room's 1990s wallpaper?  (If you haven't been, maybe you should if it dates to the '90s.) You might be tempted to paint right over the wallpaper – or ask us to paint over it. However tempting it might be to paint over wallpaper, it's rarely a good idea. Let's break it down.

Pros of painting over wallpaper:
It's a fast fix.
It's easy enough (not as much as you think).
It's cleaner – no messy paper bits on the floor to clean up.
It seems like a good idea.
Except, that it's NOT.
Cons of painting over wallpaper:
Wallpaper can hide wall issues that should be addressed. That can include mold or mildew under the paper on the sheetrock. Removing the wallpaper before painting can expose any problems that need to be fixed before you add a layer of paint.
While removing wallpaper can sometimes cause some minimal damage to the sheetrock, an experienced painter (like us) knows how to remove wallpaper and prepare the wall for paint correctly.
It can be challenging to hide wallpaper's color, texture, or seams under primer and paint. Although you might initially be able to disguise any of these with paint, you can find that over time, they may begin to show under the paint.
If there's a tear in the paper, it can be hard to disguise the damage properly.
With time, wallpaper can detach from the wall creating a more significant problem as it's been painted over. Keep in mind that the moisture from the paint can loosen wallpaper by diminishing the integrity of the adhesive beneath the paper.
Painting over wallpaper can sometimes cause the paper to bubble underneath the paint.  This only leads to needing to remove the wallpaper and then repainting the wall. That's twice the work and possibly twice the initial cost.
Wallpaper that has been painted over is far more difficult to remove later because it's more difficult for the solvents to be absorbed by the paper. It is a far more labor-intensive project than removing unpainted wallpaper.
Lastly, wallpaper removal, if done by professionals, isn't that difficult or too time-consuming.  If you want to be rid of wallpaper, don't just paint over it. Remove it. It can save you money and time.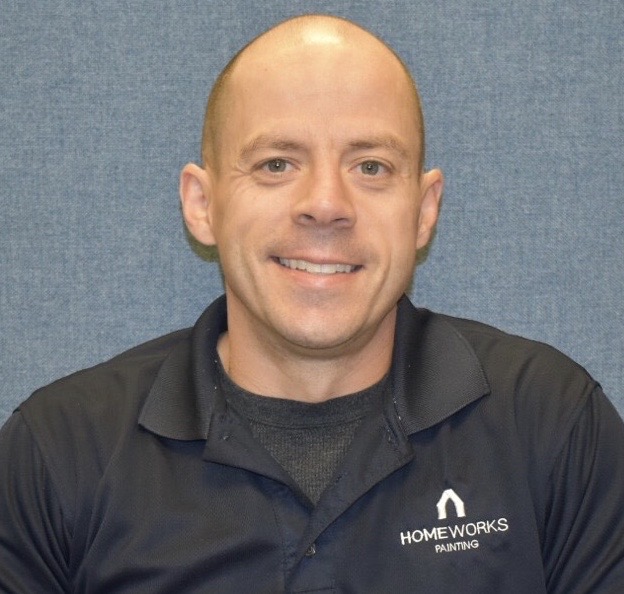 Mike Katounas is the owner of Home Works Painting, a painting business in Northern Virginia. He has over 15 years of experience in residential interior and exterior painting, drywall installation/repair, carpentry, wallpaper removal, power washing, commercial painting, color consultation, and staining/sealing. Their service areas include Chantilly, Fairfax, Herndon, Oakton, Reston. Mike takes pride in his work, and he always follows a strict code of conduct that includes the use of quality paint, a clean workspace, and an honest, respectful approach to his customers.