12 May

How we set our pricing

Are you worried about paying too much for paint services? I think most people would be, as no one wants to over-pay for something. However, like with most things, you get what you pay for – and home services are no different, including painting.

We like to be transparent when it comes to what our clients pay, and we understand that costs can be a source of worry for many people. So we thought we'd talk about how we determine pricing.

There are three main factors that affect our pricing:

Skilled Crews:

The more reputable the painting contractor, the more skilled their crews. We only hire qualified and experienced employees, and we compensate them fairly. We also invest in regular training and safety training for our employees.

We want our clients to trust that our crews will behave professionally and deliver professional results. When we sign a contract with a client, we will work to honor that. Our reputation for high-quality work is thanks to our crews that perform high-quality work on each project.

Costs: 

Our business costs include salaries, investing in regular training, and the general costs of running a business. We also pay the necessary employer contributions and benefits. It's our belief that by investing in our employees, we can attract and retain the best talent. Some of our general costs include buying and using quality supplies and materials; things such as caulking, paper to protect flooring, drywall tape, tools, uniforms, ladders, trucks, and so on. As a reputable painting contractor, we don't believe in skimping on the materials or their quality.

Profit Margin:

We believe that our pricing needs to incorporate a fair enough profit margin that also guarantees our clients a fair and reasonable price. We maintain a profit margin that allows us to pay fair, living wages to our employees and invest back into our company. We believe in maintaining a reasonable balance between our profit margin and our client's costs.

If you have any questions about our pricing or would like to schedule a free estimate, please contact us. We'll be happy to do either one, and we work across Northern Virginia.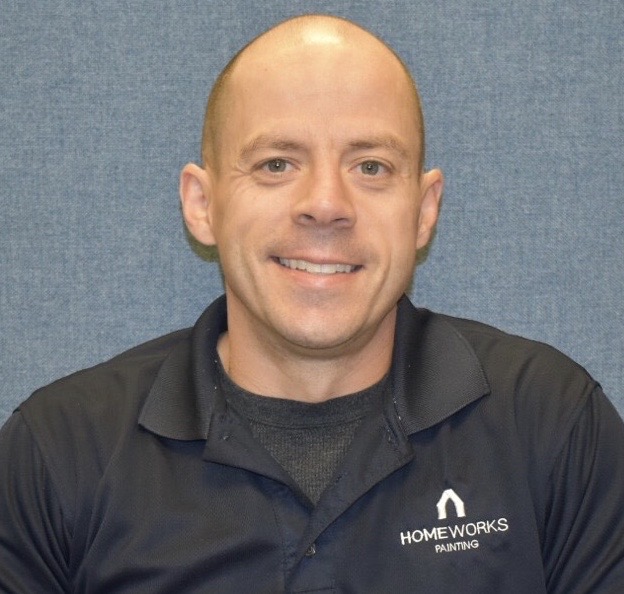 Mike Katounas is the owner of Home Works Painting, a painting business in Northern Virginia. He has over 15 years of experience in residential interior and exterior painting, drywall installation/repair, carpentry, wallpaper removal, power washing, commercial painting, color consultation, and staining/sealing. Their service areas include Chantilly, Fairfax, Herndon, Oakton, Reston. Mike takes pride in his work, and he always follows a strict code of conduct that includes the use of quality paint, a clean workspace, and an honest, respectful approach to his customers.