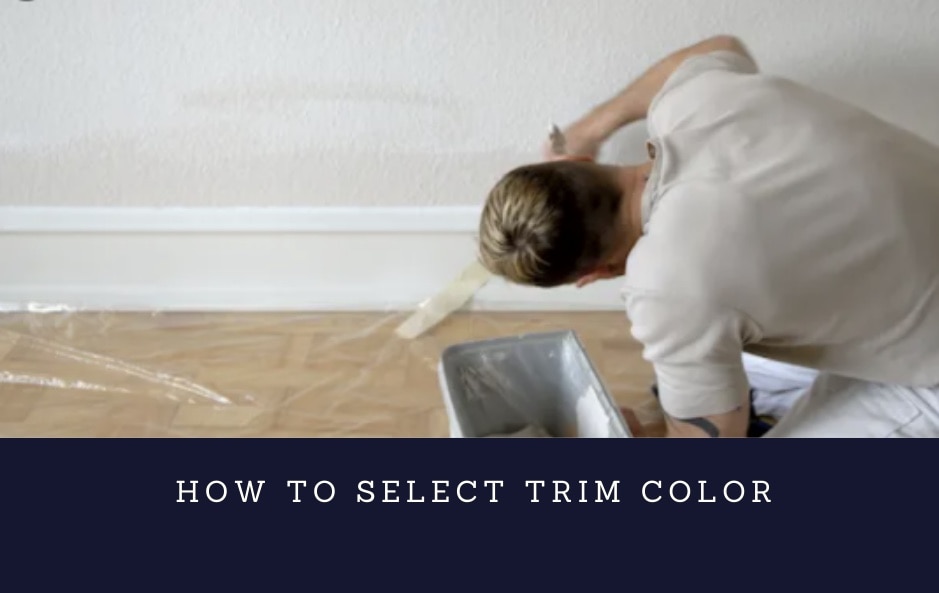 30 Apr

How to select trim color

You can get creative with your wood trim or stay traditional! You can go all out with color or paint it white. And even if you want to select white, there are dozens of whites to choose from. We thought we'd offer a few ideas when it comes to selecting a trim color because the right trim color can give your space a whole new look!
Tips for Selecting Trim Color:
The first thing you'll want to consider is the other colors in the room or area and how you want the trim color to "work" with those colors.
Some questions to consider:
Do you want your trim to contrast and stand out from the walls?

Then, you'll probably want to select a color that contrasts with the wall color. So if the walls are dark, a light color; if the walls are light, a dark color for the trim – or, at least, a shade that contrasts.

Do you want the trim to blend in and not be a focal point?

If you want the trim to blend in, you'll want to pick a color similar to the wall color. If the walls are light, you'll want a light trim color. If the walls are dark, a dark shade on the trim.

Do you want a traditional look?

If you want a traditional look, you'll likely want white baseboards and white crown molding.
Shades of Trim Color:
Lighter Shades:  Lighter shades, specifically white, are a timeless look for baseboards and crown moldings, regardless of wall color. Light-colored trim puts the focus on the wall color or other architectural details in the room. It's hard to ever go wrong with white. When the
Darker Shades: Design magazines these days are featuring a lot of dark-colored rooms painted in a monochromatic aesthetic. This means there is just one color on the trim, door, walls, and ceiling. If the color is dark, it creates a beautifully elegant and cozy space. (If everything is light-colored, it tends to create a more contemporary aesthetic.)
Wood: In some homes, the look of natural wood trim can be very attractive in certain rooms or homes. You have the option to stain the wood in any shade or leave it untouched, in which case, we might consider adding one or two coats of polyurethane for protection.
Whatever colors you opt for on your trim, we always recommend that you match the tones. In other words, you'd have warm trim tones and warm wall tones, cool trim tones with cool walls.
Schedule your Free Estimate:
Painting trim isn't as easy as it sounds, neither is selecting the right color that coordinates in the space or with the rest of your home. We offer no-obligation, free estimates. All our clients receive a one-hour, free consultation with our color consultant to help you select a paint color if needed. We are professional residential painters with almost two decades of experience in the Northern Virginia area. We proudly serve new and repeat clients.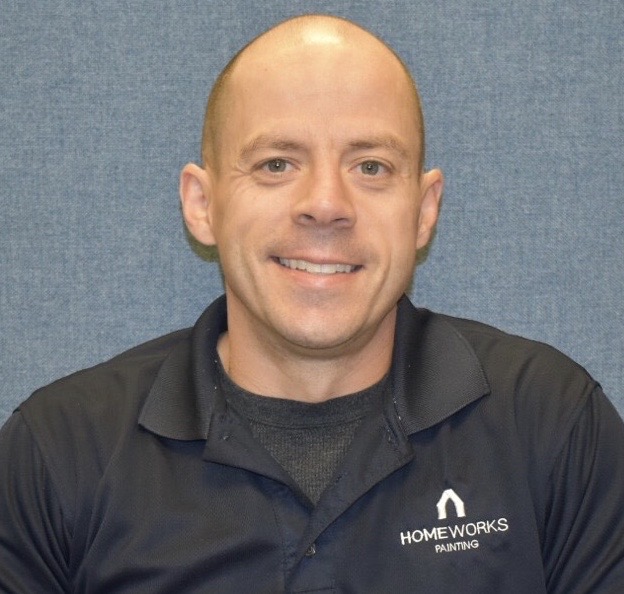 Mike Katounas is the owner of Home Works Painting, a painting business in Northern Virginia. He has over 15 years of experience in residential interior and exterior painting, drywall installation/repair, carpentry, wallpaper removal, power washing, commercial painting, color consultation, and staining/sealing. Their service areas include Chantilly, Fairfax, Herndon, Oakton, Reston. Mike takes pride in his work, and he always follows a strict code of conduct that includes the use of quality paint, a clean workspace, and an honest, respectful approach to his customers.