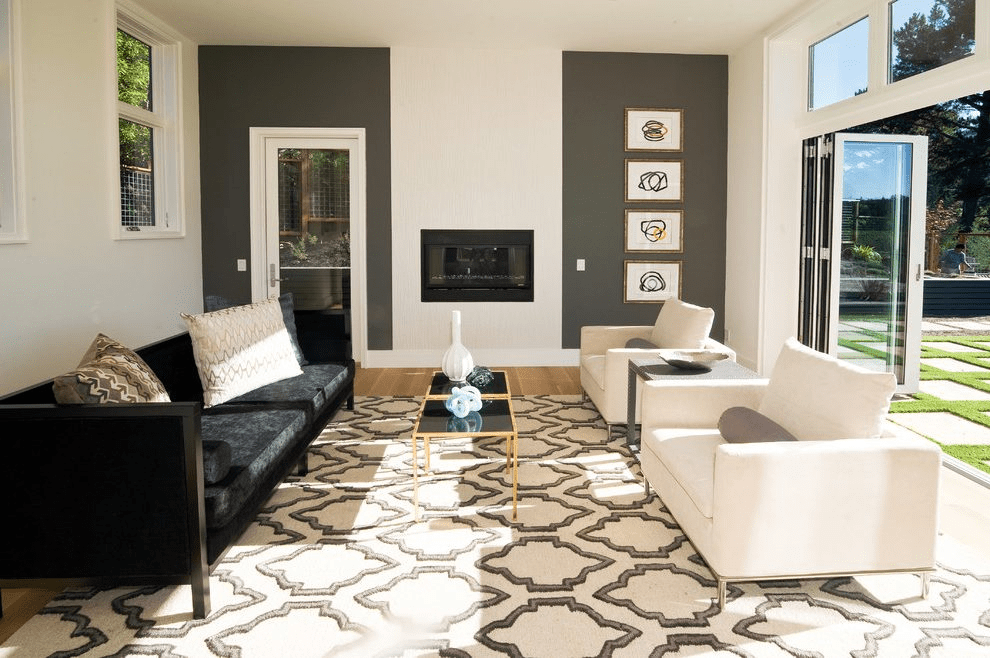 05 Sep

How to Color-Block Your Room

We're all about the power of color to improve the look of a space! You don't have to renovate a room to transform it into something exciting, bold, and updated. A simple paint treatment could be the solution for your space. It's called color-blocking.

Color-blocking isn't a new concept. It's been around in the fashion industry for a long time. (You can read more about fashion color blocking here because it's a little out of our usual area of expertise!)

Fashion, aside, color-blocking is also a clever way to add some interest and change the look of a room.
What is color-blocking?
Color-blocking can be best defined as two distinct side-by-side colors. They're often contrasting colors. In interior design, you can create color-blocking with paint and create high impact. A typical example of color-blocking is when the lower part of a wall is painted one solid color, and the upper area is a different color.
Add interest with color-blocking:
If you have a room or even one wall that needs some perking up, try color-blocking. You can use bold, contrasting colors or monochromatic colors.
Here are several ways:
You can create a painted wainscoting using paint in place of wood trim or molding just as they did in this room.
If you want to work with the trim or molding already in place or about to be added, you can achieve an exciting look as they did in this room of the Anvil Hotel in Jackson, Wyoming.
Who says you have to color inside the lines? You can paint beyond trim borders and create new visual lines using paint colors. Check out this example of color-blocking (Step #6) painted across recently installed trim molding for a fun geometric look.
If your room has an interesting architectural detail, you can use paint to highlight or draw the eye to that feature. It can be a fireplace, a bay window, or unusual paneling. For example, instead of just painting a door, paint at least 12″ beyond the door frame onto the wall to create a more expansive painted frame to highlight the door and frame.
If you want a bold look in a room, use paint to create a geographical pattern.
Lastly, another great way to introduce color-blocking into your home is to paint the ceiling a contrasting color.
There are some other great ideas for color-blocking in this Domino magazine article.
If you'd like to discuss your next paint project, please call our offices to schedule an appointment.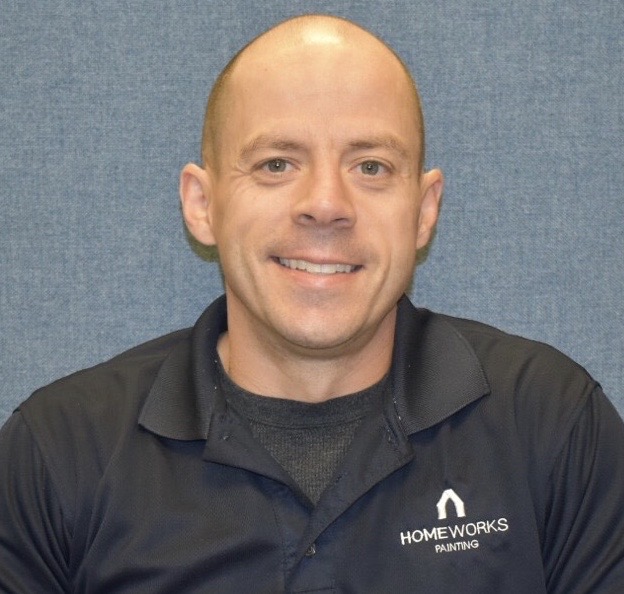 Mike Katounas is the owner of Home Works Painting, a painting business in Northern Virginia. He has over 15 years of experience in residential interior and exterior painting, drywall installation/repair, carpentry, wallpaper removal, power washing, commercial painting, color consultation, and staining/sealing. Their service areas include Chantilly, Fairfax, Herndon, Oakton, Reston. Mike takes pride in his work, and he always follows a strict code of conduct that includes the use of quality paint, a clean workspace, and an honest, respectful approach to his customers.