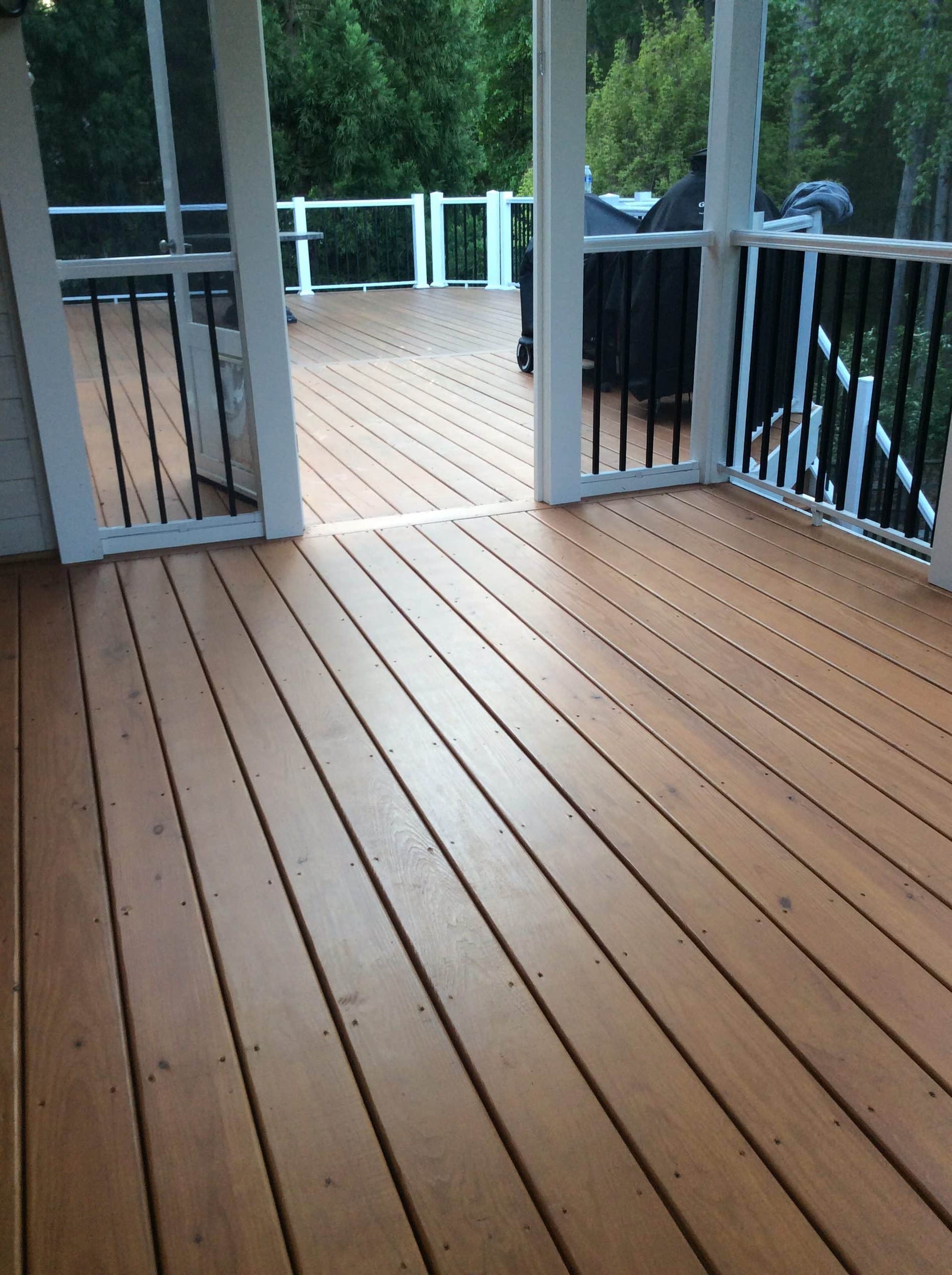 23 May

How Should I Stain My Deck?

It's not unusual for us to hear from clients asking how frequently they should re-stain their deck. The answer depends mostly on the deck's exposure to the elements (is it covered?), its age, and even the quality of the previous stain job. Most decks require staining every few years if they experience a lot of use and exposure to weather elements.

We suggest you do an annual evaluation each spring to check for peeling or exposed wood from thinning stain. However, you can typically expect to re-stain an exposed deck every 2-3 years.

Things to Consider:

There are four driving factors to how frequently you will need to re-stain your deck:

1. Application

2. Quality of stain

3. Exposure to weather elements

4. Frequency of use

Application:

If the stain was applied correctly by an experienced professional, it's likely to last longer.  Just like any paint job, the more thorough the preparation and application, the better. Note: A well-done preparation includes a professional power washing before applying the stain. Deck staining can be a DIY job if you have experience with high-quality power washing and working with stains. However, keep in mind that it's not an easy job and can take days.

Stain:

The quality of the stain, like the quality of paint, can be a significant factor in how long the stain lasts – especially if your deck is open to weather elements. A few things to know about stain:

     * A solid stain looks like a painted surface but is more prone to peeling depending on weather exposure.

     * A semi-transparent stain is better absorbed by the wood and less likely to peel.

     * The darker the stain, the more protection is provides to your deck.

A professional painter can help you evaluate your deck as well as provide guidance as to which stain is best suited for your deck.

Exposure:

How much direct sunlight does your deck receive? How about rain, ice, or snow? A lot of weather exposure usually means re-staining more often than a covered porch which is better protected from the weather.  Another challenge is the potential for uneven wear: horizontal surfaces will break down more quickly than vertical surfaces which tend to be less affected by weather exposure.

Usage:

If you rarely use your deck, then its stain is likely to last longer, but that again depends on weather exposure. However, a frequently-used deck with a lot of foot traffic will experience more wear and tear which is likely to compromise the integrity of the stain. If your deck sees a lot of use and with high exposure to weather, it's even more important to use a high-quality exterior stain, or you could find the need to restain more frequently!

When it comes to power washing and staining decks, we have years of experience. If you'd like a free, no obligation estimate for your deck or exterior surfaces, please contact our office to schedule an appointment.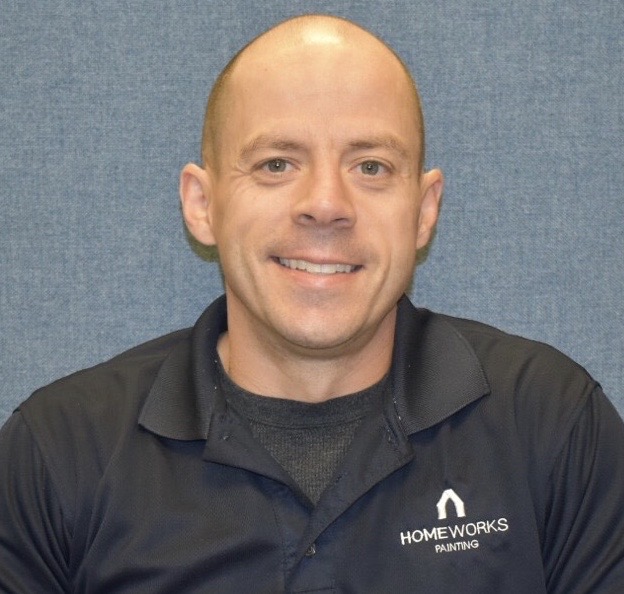 Mike Katounas is the owner of Home Works Painting, a painting business in Northern Virginia. He has over 15 years of experience in residential interior and exterior painting, drywall installation/repair, carpentry, wallpaper removal, power washing, commercial painting, color consultation, and staining/sealing. Their service areas include Chantilly, Fairfax, Herndon, Oakton, Reston. Mike takes pride in his work, and he always follows a strict code of conduct that includes the use of quality paint, a clean workspace, and an honest, respectful approach to his customers.