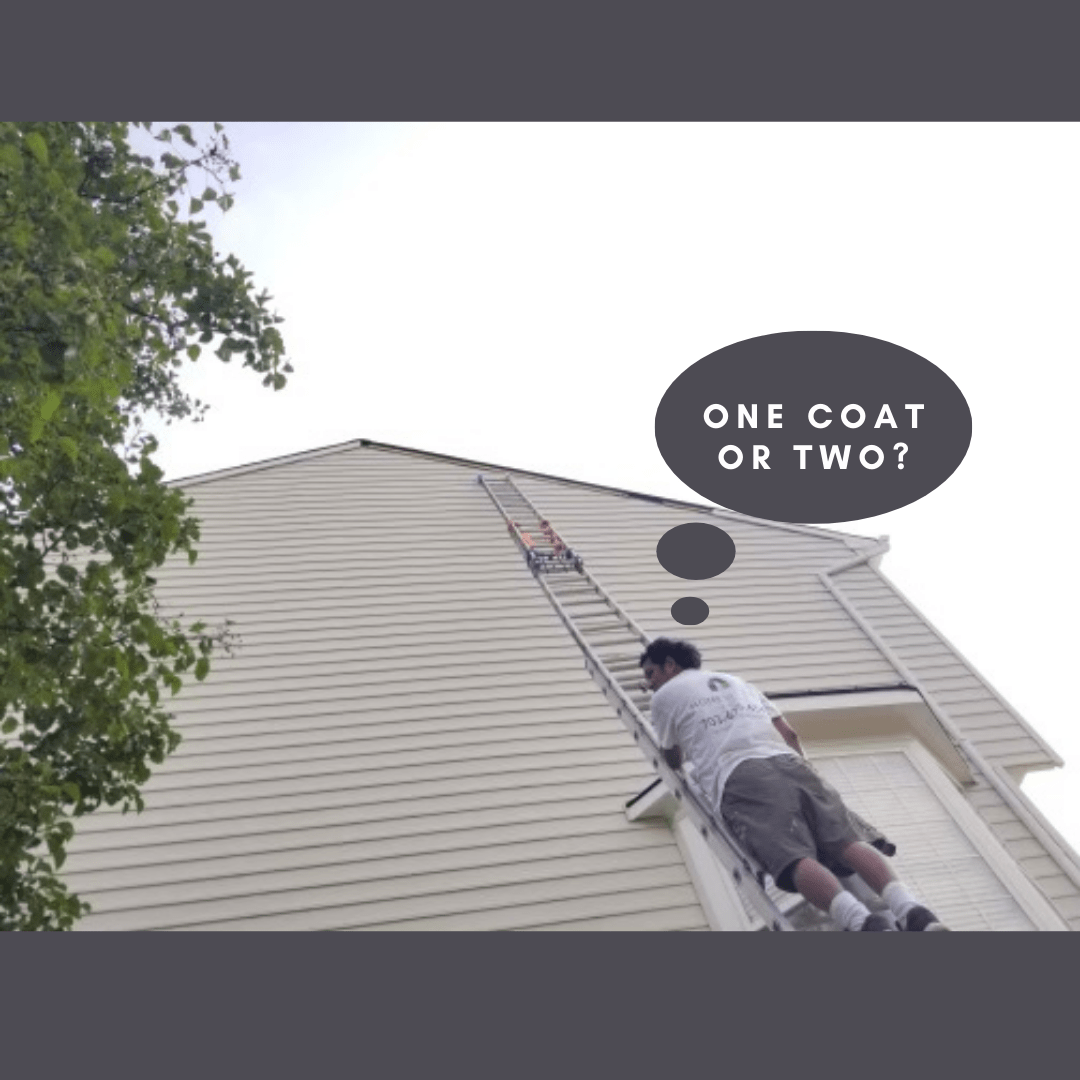 12 Aug

How Many Paint Coats Do You Need For Your Exteriors?

We're sometimes asked if we can apply just a single coat of paint to an exterior when we're doing a project. It's an understandable question. The answer is relatively straight forward almost always a "no"; we can't – and shouldn't – do just one coat of paint. If you're wondering why we should do two coats when one coat might save you money, read on.

One coat of paint means less paint we have to buy (and you have to pay for) and lower labor costs because it takes less time for us to complete your job. However, while you might save money now, you'll likely pay more later. Also, in many cases, using one coat of paint could be akin to cutting corners, and a reputable painting contractor will not want to cut corners. It's not just unprofessional; it can be a disservice to a client. There are good reasons for using two coats of paint on a home's exterior.

Protection:

Here's an analogy that puts that second paint coat into perspective: Imagine wearing a light jacket instead of a heavy winter coat during sleet and freezing temperatures. It doesn't offer enough protection. Well, a second paint coat is like that winter coat – it provides your home with the proper level of protection.

There are several layers of protection on a building to preserve its interiors.
Paint coats and protects certain exterior materials, such as siding, shingles, wood, etc.
That exterior material protects everything underneath it, all the way through to the interiors rooms.
However, that outer material can become compromised by elements like sun, snow, rain, hail, humidity, and even birds and insects, causing extensive and expensive damage, such as wood rot.
Typically, a single coat of paint isn't sufficient to protect the underlying material. The paint wears thin, flakes, or cracks more quickly than two coats.
The underneath material will eventually begin to rot, crack, buckle, or rust if only one coat was used.
A second coat of high-quality paint best seals the exterior.
Appearance:
Besides offering better protection, two coats of paint will look far better than one coat on any surface. Usually, you can tell if someone used one or two coats by taking a good look at the surface, whether indoors or outdoors. It's also more durable because two coats will last longer.
Warranty:
Many professional painting contractors will not warranty a single coat of paint or won't offer a longer warranty.
Last thought: 
You are better off paying for a second coat of paint now rather than waiting to fix damage caused because only one paint coat was used. Keep in mind that not only will you need to address damage, but you will then have to repaint with two coats. If the work is done correctly the first time, it can save you time and money in the long term.
If you're hiring a painting contractor that's not Home Works Painting, ask them how many coats of paint they will use. Cheaper painting estimates might indicate just one coat, and that's probably not a good thing.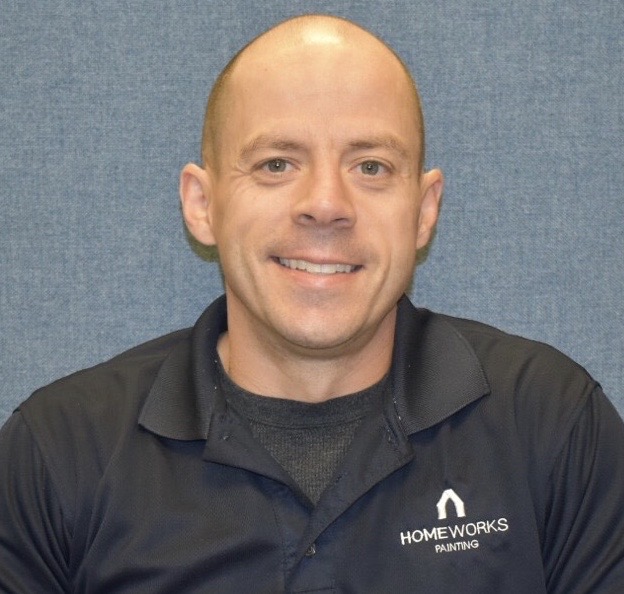 Mike Katounas is the owner of Home Works Painting, a painting business in Northern Virginia. He has over 15 years of experience in residential interior and exterior painting, drywall installation/repair, carpentry, wallpaper removal, power washing, commercial painting, color consultation, and staining/sealing. Their service areas include Chantilly, Fairfax, Herndon, Oakton, Reston. Mike takes pride in his work, and he always follows a strict code of conduct that includes the use of quality paint, a clean workspace, and an honest, respectful approach to his customers.