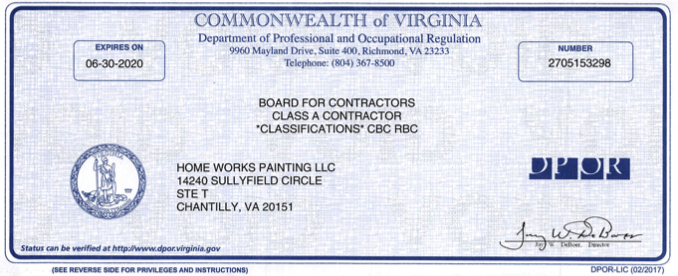 10 Jun

Hiring an unlicensed or uninsured contractor puts you at risk!

Before you hire a contractor for any job, large or small, you want to be sure that they are licensed and insured. (Ask for proof.) Hiring an unlicensed or uninsured contractor could cost you financially and legally.

We carry General Liability and Workman's Compensation insurance and are fully licensed by the state of Virginia and because we believe that we should adhere to current laws and industry practices for the sake of our employees and clients. Also, we understand the risks fully to our employees, our business, and our clients if we weren't either licensed or insured.

Contractors:
Hiring an unlicensed contractor might mean you pay less upfront because they tend to maintain lower overheads. They're not paying for their license, bond for their work, or even liability or workman's comp insurance. But hiring an unlicensed contractor could mean you find yourself held liable if something goes wrong.  On the other hand, a reputable contractor maintains a valid license at all times and comprehensive insurance. They ensure their employees are well-trained and skilled.

Always do your research before you hire any contractor, and you should not hesitate to ask a contractor for their insurance coverage and license number.

Insurance:
Typically, unlicensed contractors don't carry workman's compensation insurance or general liability insurance. That should be a huge red flag for any homeowner! According to the Better Business Bureau, "…the homeowner then becomes the employer and is responsible for any injuries or accidents that occur on their property. A simple home improvement project could turn into a bill for tens of thousands of dollars more, all because the homeowner hired an unlicensed contractor."

Third Party Negligence:
If your contractor turns out to behave negligently while working on your project, and they are unlicensed and uninsured, you could be held legally and financially responsible for their negligence. Here's a good example: You've hired an unlicensed and uninsured landscaping contractor to do some work in your yard. While there, they destroy your neighbor's fence and a tree that lands across their driveway cracking it. Your neighbor needs to hold someone liable for the necessary repairs. The contractor isn't insured. Guess who'd then be held responsible for the repairs? Given that you hired that contractor, it would be you.

A reputable contractor will always be transparent and offer straightforward answers to your questions and proof of licensing and insurance. If they're not open or hesitate to provide proof, look elsewhere.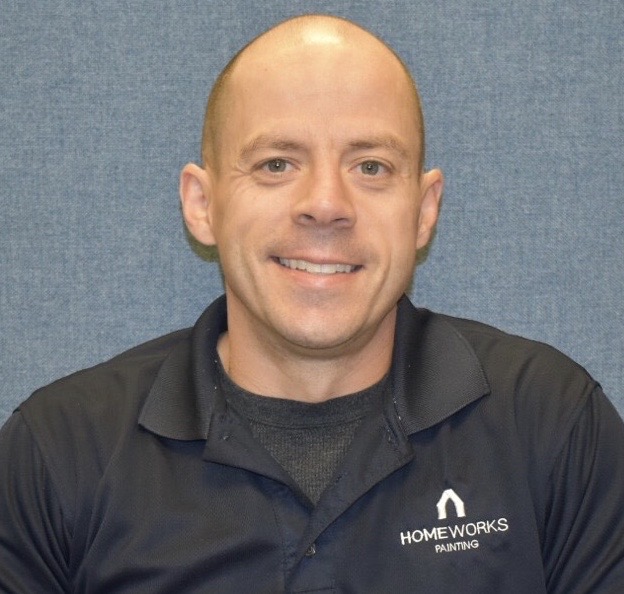 Mike Katounas is the owner of Home Works Painting, a painting business in Northern Virginia. He has over 15 years of experience in residential interior and exterior painting, drywall installation/repair, carpentry, wallpaper removal, power washing, commercial painting, color consultation, and staining/sealing. Their service areas include Chantilly, Fairfax, Herndon, Oakton, Reston. Mike takes pride in his work, and he always follows a strict code of conduct that includes the use of quality paint, a clean workspace, and an honest, respectful approach to his customers.