08 Oct

Going Green…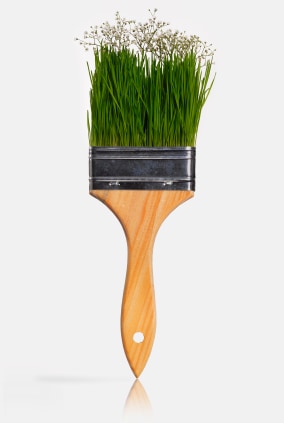 It seems no matter where you look, people are looking for ways to improve their health. Eating organically, recycling, and going green in general are just a few examples. It's no different when choosing paint for your walls.
Recently, some of our customers have been asking about zero VOC paints. VOC's (Volatile Organic Compounds) are the compounds in paint and many other products, which when exposed to air put off fumes which cause the odor which most people associate with paint. For some, this can cause headaches, dizziness, and sometimes cause asthma attacks.
Most manufacturers now offer zero VOC paints, but with most products that are seen as healthier they come with a cost. These paints are usually more expensive and you must remember that adding tint to the paint can increase the VOC levels. Sherwin Williams offers zero VOC paints such as Harmony and ProMar while Benjamin Moore offers Natura. 
One thing to remember when using a zero VOC paint is performance. Since the VOC's go a long way in enhancing the way paint covers and last on a surface; removing those will greatly reduce the way a paint will perform. Paint manufacturers are constantly working on the performance of these new products but it will take time to perfect.
If you want to know more about these types of paints, please talk to one of our estimators or call you local paint store.