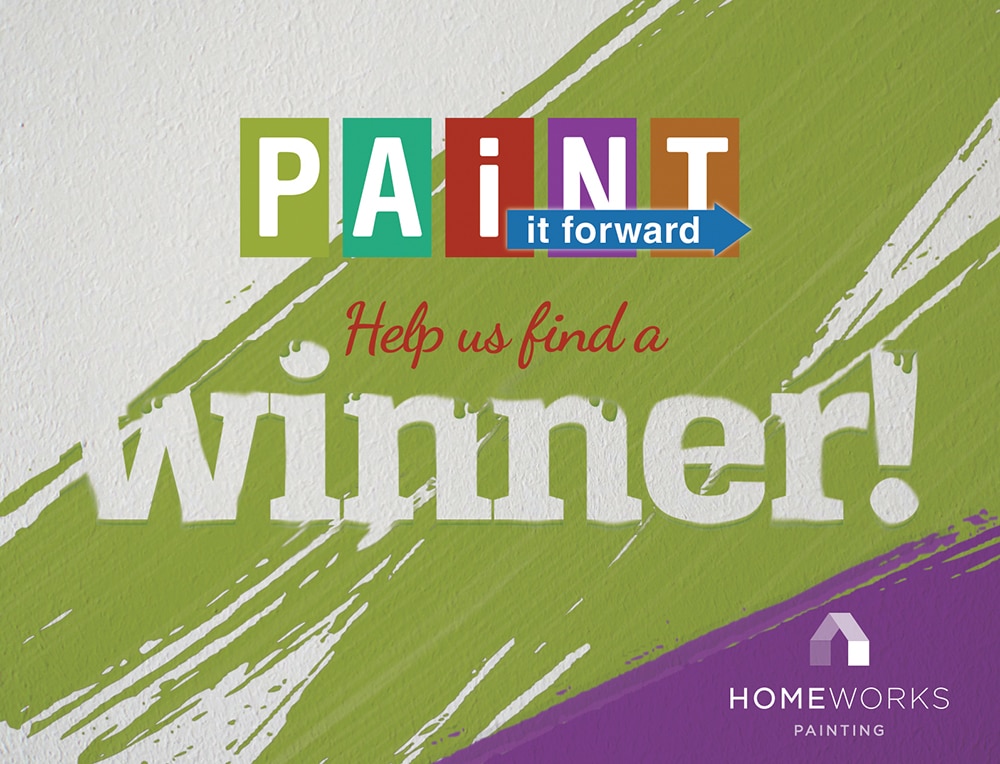 14 Oct

This Fall We're "Painting" It Forward!

That's right! We're "Painting" it forward. Similar to the cultural phenomenon you see on social media where people pay for someone else's coffee or doughnuts in line behind them, Home Works Painting has joined the national movement and will be doing our part by "painting" it forward. We're now accepting nominations for the deserving winner to receive $5000 in free painting services.

"Paint-It-Forward" was started in 2005 by A. ALLBRIGHT PAINTING founder Joshua Abramson in Santa Clara, California as a way to give back to his local community. I'm excited to announce that we're bringing it here to the Northern Virginia region for the first time. Since completing their first Paint-It-Forward event over 10 years ago, and now with other painting contractors such as us joining the movement, their combined efforts over the years have reached a goal of over $1,000,000 worth of free painting services and materials delivered to deserving families and nonprofits.

From the moment I read about the program, I knew I wanted to do it. It probably comes as no surprise to our customers that being an active part of our community has been a core value of Home Works Painting since we opened our doors in 2005. From our support in Shelter House and American Cancer Society, we believe in doing our part to make our area great. Northern Virginia is home to not only my business, but my family. I believe in the power of giving back and doing for others who may be unable to do for themselves.
But in the true sense of the word community, we need your help. We need you to help us find our deserving individual, family, or nonprofit organization and nominate them. Nominations must be submitted by 11:59 PM on November 15th. The Home Works Painting Team will select one recipient based on need and announce the winner soon thereafter. For more information and to nominate a family or join us in our efforts, visit homeworkspainting.com/paint-it-forward/
Keep an eye out for pictures and videos of the big project. We're excited to make a difference in someone's life and we'll keep you all posted on our efforts. As always, thank you for continuing to allow us to be a part of your home, business, and community.

-Mike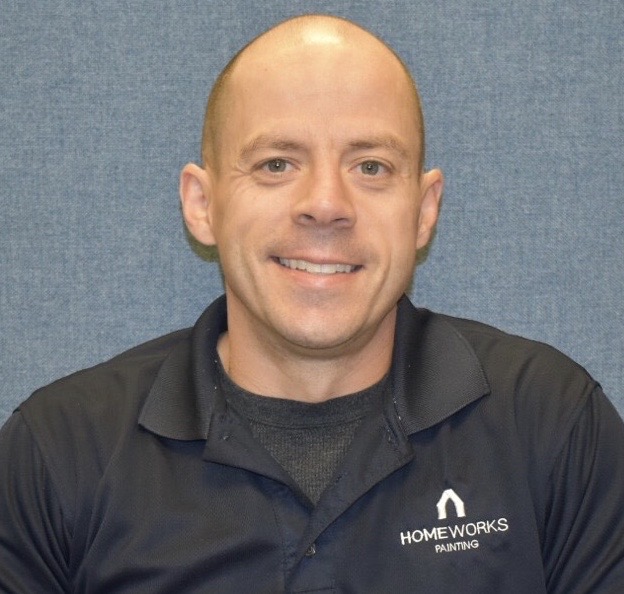 Mike Katounas is the owner of Home Works Painting, a painting business in Northern Virginia. He has over 15 years of experience in residential interior and exterior painting, drywall installation/repair, carpentry, wallpaper removal, power washing, commercial painting, color consultation, and staining/sealing. Their service areas include Chantilly, Fairfax, Herndon, Oakton, Reston. Mike takes pride in his work, and he always follows a strict code of conduct that includes the use of quality paint, a clean workspace, and an honest, respectful approach to his customers.