11 Aug

Dry Erase Paint

When our clients and friends ask us for our professional opinion of chalkboard paint, we turn it back to them with two questions:
How do you intend to use the surface?

Would you rather use chalk or markers?
These two questions can help you decide whether you should use chalkboard paint or try a great alternative: dry erase paint also known as whiteboard paint.
What is Dry Erase Paint?
Dry erase paint is a formula that offers all the benefits of a dry erase surface without the bulk or burden of an actual dry erase board. It is a practical and creative option when you want to transform a wall, table, or other surfaces into a dry erase board.
Its Benefits:
Unlike the more traditional style of a black chalkboard, dry erase paint creates a modern, sleek look. Dry erase painted surfaces are easy to clean without the chalk dust typical of chalkboards which can be a concern in a household with allergies or asthma.
Another plus with dry erase paint is that it comes without color in clear. Just apply right over your current surface and voila! You have a dry erase surface.
On the downside?
It's not cheap!
A Few Tips:..
As with most paints, it's important to use good quality products that are not expired. We've heard reports from some users that markers didn't thoroughly wash off after using older paint products.
We recommend that you follow the manufacturer's instructions carefully and prep your surface well.
Think outside the box when it comes to selecting a surface. You can use dry erase paint on a table, wall, or board.
Contact us, if you have any questions about your dry erase or chalkboard paint! As Northern Virginia professional painters, we are always happy to answer a client's questions or assist with a project.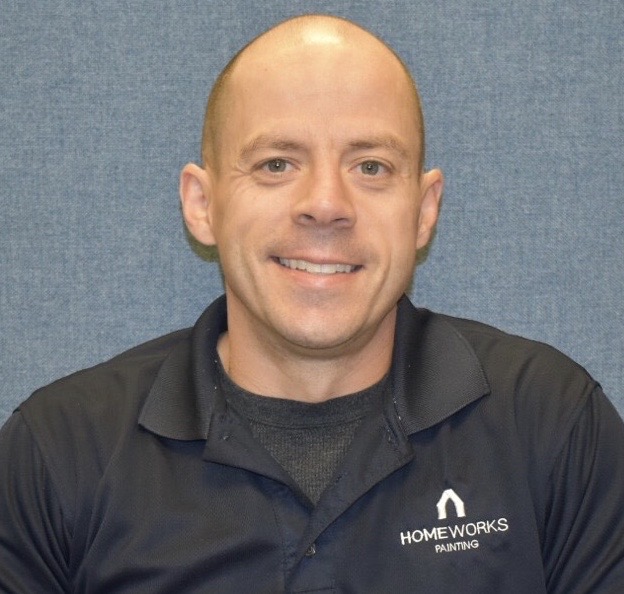 Mike Katounas is the owner of Home Works Painting, a painting business in Northern Virginia. He has over 15 years of experience in residential interior and exterior painting, drywall installation/repair, carpentry, wallpaper removal, power washing, commercial painting, color consultation, and staining/sealing. Their service areas include Chantilly, Fairfax, Herndon, Oakton, Reston. Mike takes pride in his work, and he always follows a strict code of conduct that includes the use of quality paint, a clean workspace, and an honest, respectful approach to his customers.