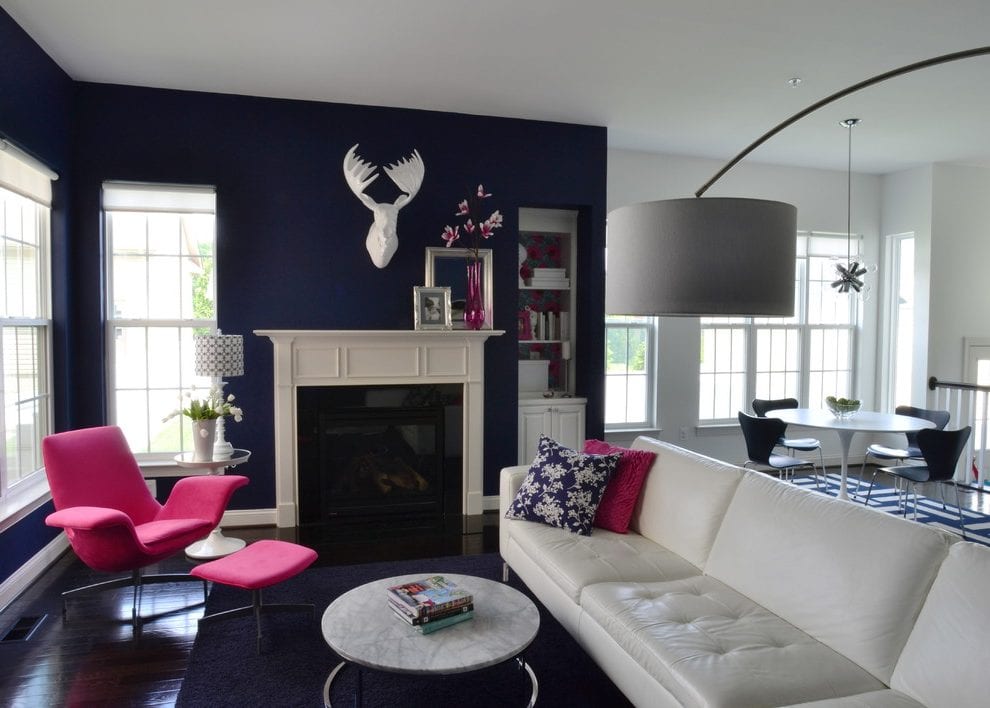 03 May

Do dark colors make a room smaller?

Let's debunk a myth right now about dark wall colors. It's a misconception that dark walls shrink a room. Dark wall colors do not make a room look small just like a light color will not cause the room to look any larger.

Dark wall colors tend to recede. If you'd like to read more on this topic, Stir Magazine by Sherwin Williams has a great article citing research on dark versus light colored walls. According to the author, studies have shown that humans perceive bright objects as being closer than the same object in a darker color.  Interestingly, bright colored objects also appear taller than a dark colored object.

So, what are the rules for selecting dark colors? There are no rules. But here are two tips to consider when you're thinking of painting a room a dark color such as a chocolate brown or charcoal gray:
Test your colors by painting a sample no smaller than 12" x 12" on several walls of the same room. Check the color at different times and under various lighting conditions. As we have said previously, color

perception will vary according to light.

Keep in mind that a room flooded with natural light might not be ideal for dark colors because the light could make the color appear washed out. It will depend on the color you select.
We regularly remind clients that they are the ones who live in the space. They should choose colors they love. A wall color should make you feel good whether it's a stark white or charcoal gray. It is your home and, as long as you're not putting your house up for sale (that's a topic for another day), we encourage you to select a color you like.
So, back to the idea of a dark color. If you love the idea of going bold by going dark, go for it. Contact us if you'd like our help.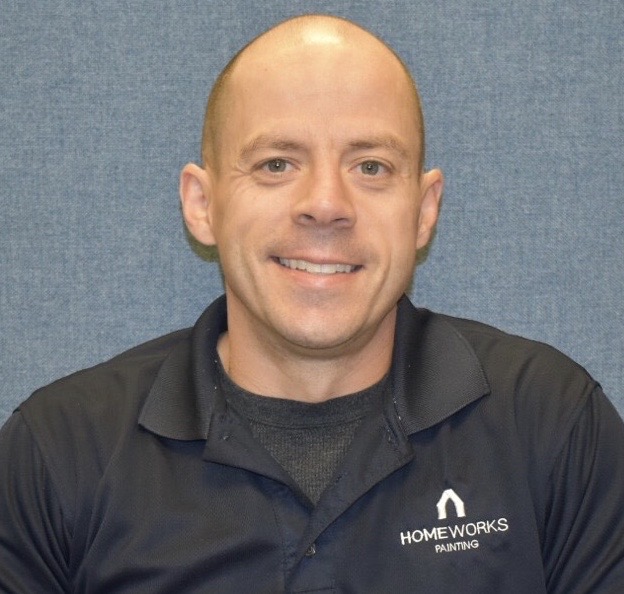 Mike Katounas is the owner of Home Works Painting, a painting business in Northern Virginia. He has over 15 years of experience in residential interior and exterior painting, drywall installation/repair, carpentry, wallpaper removal, power washing, commercial painting, color consultation, and staining/sealing. Their service areas include Chantilly, Fairfax, Herndon, Oakton, Reston. Mike takes pride in his work, and he always follows a strict code of conduct that includes the use of quality paint, a clean workspace, and an honest, respectful approach to his customers.