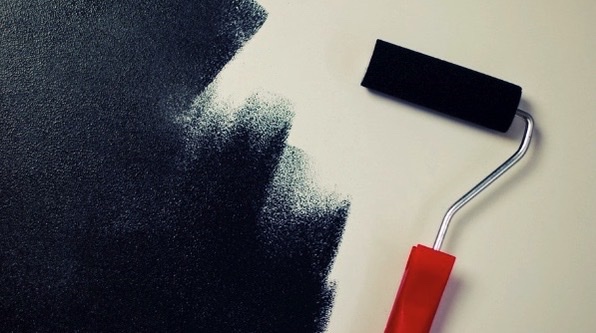 15 Jun

Consider Repainting Instead of Renovating

Before you renovate your bathroom, you might want to consider repainting instead. It's a small investment that could save you thousands of dollars and months for a bathroom renovation. Repainting might be enough to transform the space.

A few coats of paint can radically transform a bathroom. You can paint walls, ceilings, and the bathroom vanity. (You can even have the tub and tile professionally refinished to change the look entirely.) However, the question begs: what color should you paint?

Here are a few things to consider:
What style is the bathroom? Modern with contemporary features or traditional with classic features?
Modern features will pair well with cool whites, bold colors, and soft pastels. Traditional spaces tend to look better with muted colors or tones and pair well with pastels and even crisp whites. Of course, many rules are made to be broken! Go with your gut.
Does the bathroom receive a lot of natural light, or is it a dark room?
Do you want the bathroom to be a bright space, a tranquil retreat, or a moody, elegant space?
If the room is small or dark, consider jewel or dark color. They can add elegance and interest to a small space.
Always paint some sample colors on the wall before painting and revisit at different hours throughout the day, including evening. Do you want to coordinate the bathroom color with an adjacent room's color?
COLORS TO CONSIDER FOR BATHROOMS
White: You rarely go wrong with the paint color white. It's a classic and timeless look that can lend a pristine aesthetic to a bathroom. If you want a crisp, clean look, use pure white. This shade can take a dark space and brighten it up. If you want a white without making it too bright, use an off-white shade.
Black: If you want to add drama and interest to a bathroom, go with black. It's an excellent color for a small or dark bathroom. For exciting contrast to the black, use gold or silver faucets or light fixtures.
Soft Blues: Create a spa-like environment with soft blue shades. This looks particularly great in a modern bathroom. The pale blue-green works well in contemporary and traditional spaces, such as this French château renovated by Timothy Corrigan.
Dark Gray: Trendy the last few years, charcoal or dark gray creates bold interest in a bathroom. You can go for the monochromatic look by painting the walls, ceiling, and trim the same shade of gray.
Light Gray: If dark colors aren't your thing, go for a lighter gray. Your bathroom will be on-trend while remaining elegant. This is a great shade to pair with white marble features.
Pink/Blush: Pastels can make great colors in bathrooms, and pink is no exception. It warms the space up. Blush and pink colors have been (and remain) popular paint colors; bathrooms are no exception. If you want to make it less feminine, pair the pink or blush with navy or black.
Green: If you want to create a bathroom that feels more like a natural retreat, go for a sage green or a muted green tone. These are soothing shades that recall a natural environment. Add a green houseplant or an orchid in the bathroom to strengthen the aesthetic.
We hope you found our tips helpful as you consider what color to paint your bathroom and whether to renovate. Be sure to take before and after pictures to see the impact of the transformation.