19 Jul

Composite or Natural Wood for Your Deck?

A common question homeowners have when they find it's time to replace or repair their wood decks is: "Do we use real wood or composite?" Great question, because there are differences! Both are good choices; however, there are pros and cons to each. You should understand the differences before you select one. We're always happy to discuss this topic further when we come to give you an estimate for your project.

The Pros of Wood:

Wood offers a fair amount of versatility and is a traditional material for wood decks. You can stain, paint, and easily tailor its look to your tastes. With proper care, and depending on the weather exposure, it can last for decades.

The Cons of Wood:

In one word? Maintenance. That is the downside to using natural wood for outdoor decking. You will have to maintain it regularly, even if using pretreat, high-quality lumber (which you should use).  Natural wood can require regular re-application of paint, stains, and/or protective coats. The amount of exposure to weather elements also will dictate how often you must retreat the wood. However, it's typically every few years, especially if you've painted the wood.

The Pros of Composite Materials:

Today's composite materials are better than ever and easier to work with. Composite can offer many of the same benefits of wood (including a natural wood look in more tones and colors than ever), but without many of the maintenance issues or concerns you'll have with wood.

Composite materials do not require the same re-painting, staining, or replacement that wood does. It does not rot or compromise like wood as a biodegradable material. It's not prone to attack from wood-boring insects such as termites. It's relatively maintenance free!

The Cons of Composite Materials:

Most composite materials will not take well to being painted and sealed. You'll need to accept the color selections offered without being able to change it. While we've known homeowners to repaint and seal their composite wood decks, most find that the surface is soon compromised, peeling and flaking.

If you would like us to take a look and evaluate your wood decking, we're happy to schedule an appointment. We can discuss the best options for your home's look, your style, and your budget.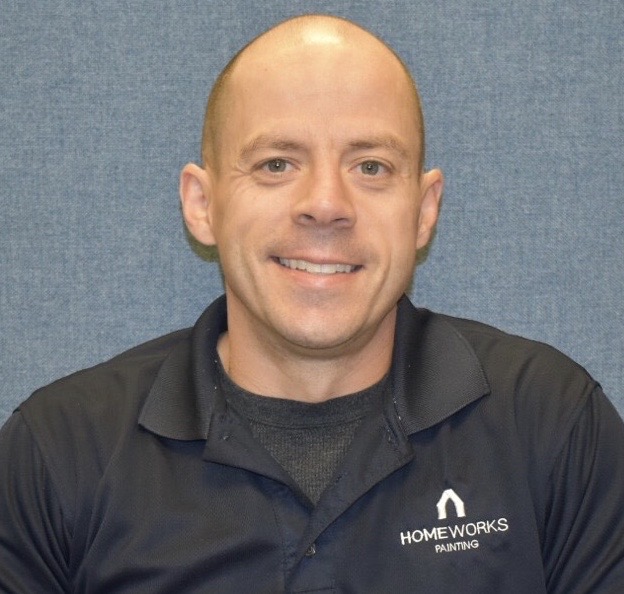 Mike Katounas is the owner of Home Works Painting, a painting business in Northern Virginia. He has over 15 years of experience in residential interior and exterior painting, drywall installation/repair, carpentry, wallpaper removal, power washing, commercial painting, color consultation, and staining/sealing. Their service areas include Chantilly, Fairfax, Herndon, Oakton, Reston. Mike takes pride in his work, and he always follows a strict code of conduct that includes the use of quality paint, a clean workspace, and an honest, respectful approach to his customers.