04 May

CHEAPER ISN'T ALWAYS BETTER

CHEAPER ISN'T ALWAYS BETTER

Cheaper isn't always better when it comes to hiring a paint contractor. Yes, you might save money up front, but there's an excellent chance that it will cost you more in the long run. Like most things, you usually get what you pay for, and paint contractors are no different.

Experience:

Often (but not always) inexperienced painters charge less than more established ones. Why? In part, because they want to attract more clients. Sure, everyone needs to start somewhere, and we certainly did. However, especially when your paint project is large or tricky, you might not want to settle for a novice painter. They might not be up to  the task. Being new in the industry could mean they don't have the correct skills, equipment, insurance, or crews. That's a lot to not have at 100%. Having said all of the above, keep in mind that it's possible to hire an experienced painter who still botches the job, so always be sure to get references and check them before you hire a paint contractor! If a contractor hesitates to provide references when you ask, you should walk away.

Warranty & Insurance:

Inexpensive painters often don't warranty their work and don't carry the right insurance to protect them and your home in case something goes wrong.  That lack of coverage could turn into a significant expense (and time-consuming) for you if something goes does wrong. Always ask if they are insured and don't be shy about asking for proof. Accidents happen sometimes, and you want to make sure there's coverage.

Underestimating an Estimate:

An inexperienced painter can sometimes provide an inaccurate estimate and then try to charge you more. Worse, sometimes they're off by a lot. It's essential that you understand the difference between an estimate and a quote for a job. Also, only hire a contractor who's willing to be transparent about their charges. So, while an estimate might be very inexpensive compared to a more experienced and professional painter, you could end up with unexpected charges.

When it comes to high-quality painting services, experience, and professionalism, we are one of the most reliable in Virginia which is why clients return to us. We guarantee our work. If you're not happy, we will make things right. Our pricing is transparent, and our contract (which you sign) is detailed. Our crews are professional, ethical, and reliable. You can rely on us to do a great job! That's how we've built our reputation and our business.

If you'd like to schedule an appointment, please contact our office.  We'd like to change your project from "needs to get done" to "done – and done well"!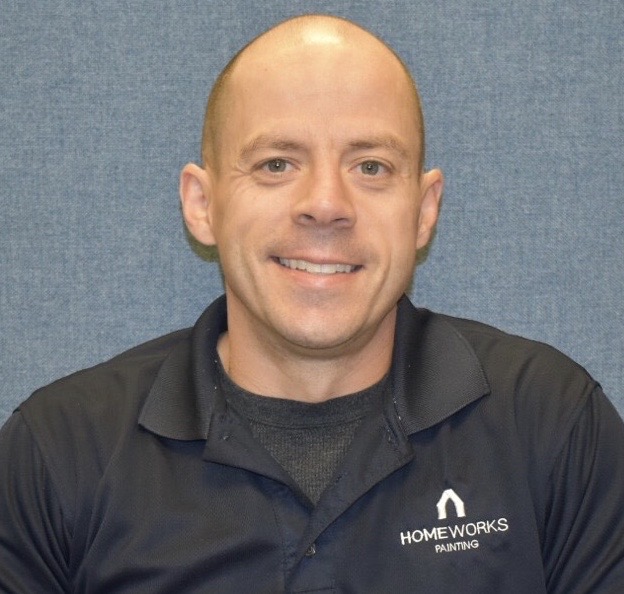 Mike Katounas is the owner of Home Works Painting, a painting business in Northern Virginia. He has over 15 years of experience in residential interior and exterior painting, drywall installation/repair, carpentry, wallpaper removal, power washing, commercial painting, color consultation, and staining/sealing. Their service areas include Chantilly, Fairfax, Herndon, Oakton, Reston. Mike takes pride in his work, and he always follows a strict code of conduct that includes the use of quality paint, a clean workspace, and an honest, respectful approach to his customers.