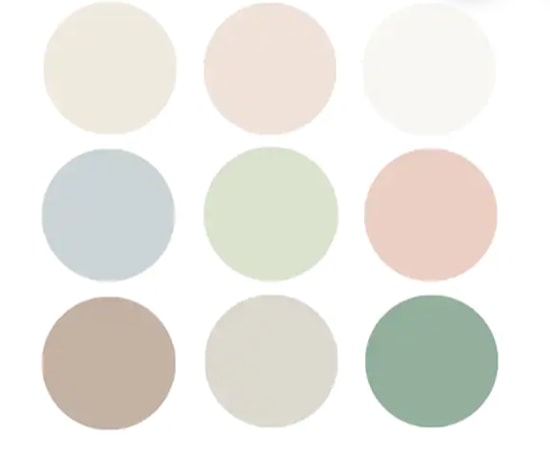 25 Feb

Can You Paint While Pregnant?

Expecting a baby and decorating a nursery can be a very exciting time! Occasionally, a pregnant client will contact us about painting a nursery or their home as they wait for the baby's arrival. Some clients have safety concerns about exposure to paint fumes. Is it safe to be around fresh paint when pregnant? Great question! We supply some answers in this post but encourage you to speak with your doctor.

While there is no direct evidence about pregnancy and exposure to paint fumes, you should still limit your exposure.

Exposure to paint during pregnancy

According to the American Pregnancy Association, there's no direct evidence that paint exposure is harmful during pregnancy. However, the general recommendation is to limit exposure to chemicals if you're pregnant.

There aren't a lot of studies or data about exposure to paint fumes while pregnant. "Some studies on reproductive outcomes in men and women painters suggested an increase in miscarriage and childhood cancer; however, the studies lack consistent findings," Michael Cackovic, MD, a maternal-fetal medicine physician at Ohio State University Wexner Medical Center, told The Bump in 2020.

When we're working with pregnant clients, there are specific measures we will take. Let's look at how the type of paint matters.

Types of Paints

The type of paint you use matters when you want to limit exposure to any potentially harmful fumes. Safety is always on our minds when we do any project, especially if a client is pregnant or health compromised in any way.

We can use zero-VOC paints (more on this later in this post) to limit the amount of chemical exposure to a client. We also know the importance of good ventilation while painting to air out fumes. The type of paint we use also matters greatly:
Oil paint: Oil-based paint contains harsh solvents that give off strong vapors. These are called volatile organic compounds (VOCs). They can cause headaches, eye irritation, nausea, dizziness, and even fatigue. If you're sensitive to chemicals or have asthma, these vapors can be of particular concern. If you're pregnant, it's best to avoid your exposure to VOCs.
Acrylic/latex paint: This is a water-based paint with much lower VOC emissions, making it a safer, better option. However, low VOC paints aren't the same as no VOCs. The general recommendation is to avoid paints that contain ethylene glycol, ethers, or biocides.
Zero VOCs: The market now offers plenty of "zero-VOC" paints. These are the best option for a pregnant or chemically sensitive client. However, it's important to note that although it says "zero-VOC", that doesn't mean it's 100% free of volatile chemicals. Many paint pigments contain some level of VOCs. This is why we take steps to limit our clients' exposure.
Our Precautions
Our recommendation is to not tackle a paint project yourself while you're pregnant or if you're chemically sensitive. We don't even suggest your partner do it. Your safest bet is to hire someone else to do the project. It's the best way for you or your partner to avoid unnecessary exposure to paint fumes.
Here are our tips:
Hire a reputable painting contractor. They should take appropriate safety measures, including using the highest quality low VOC paint to limit fumes.
Make sure that the contractor takes steps to air out fumes.
If possible, stay away from the house while the painting is happening. Even better might be to stay away a day or two post-painting.
Don't come into contact with any of the paints or solvents.
Decorating your baby's nursery is an exciting time! If you're thinking of painting your home as you get ready to welcome your baby, we would be happy to discuss our process. Please feel free to call our office or schedule an appointment for an estimate.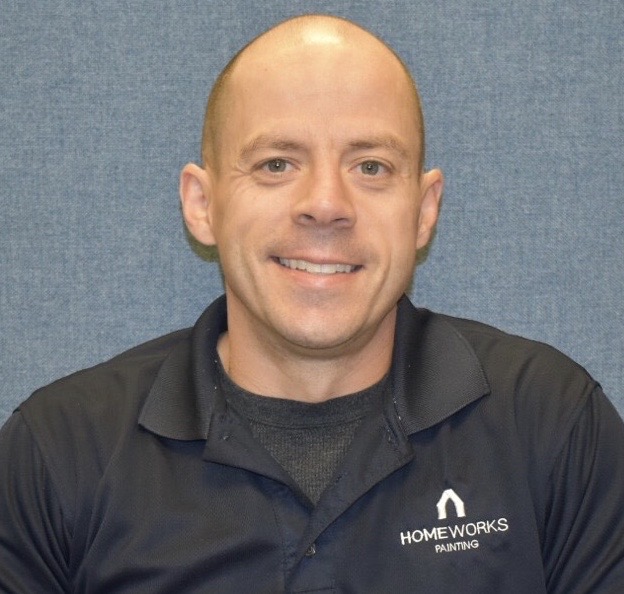 Mike Katounas is the owner of Home Works Painting, a painting business in Northern Virginia. He has over 15 years of experience in residential interior and exterior painting, drywall installation/repair, carpentry, wallpaper removal, power washing, commercial painting, color consultation, and staining/sealing. Their service areas include Chantilly, Fairfax, Herndon, Oakton, Reston. Mike takes pride in his work, and he always follows a strict code of conduct that includes the use of quality paint, a clean workspace, and an honest, respectful approach to his customers.