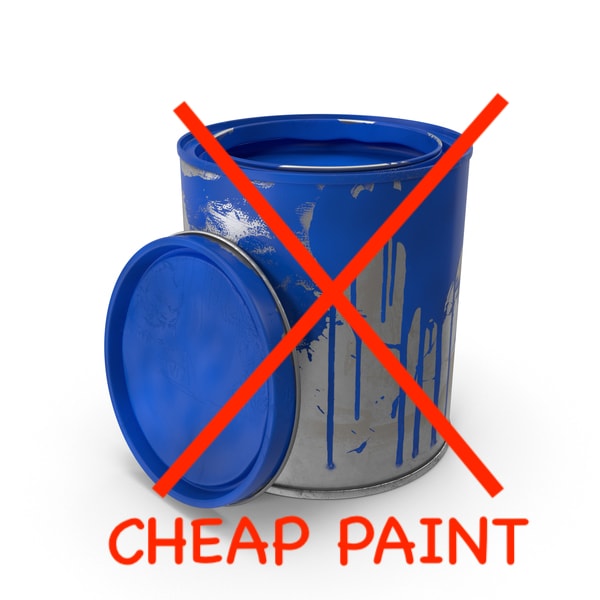 02 Jul

Can we use cheap paint?

Clients often ask us if they can buy the paint instead of us. Sometimes they think they're saving money. We certainly understand that! Whenever possible, we will do our best to save a client money. However, buying cheaper paint isn't always the way to do it.

Quality = Price:

When it comes to getting what you paid for, paint is one of those products.  The price of paint reflects the amount of solids content found in the paint. The more solids, the more coverage. So you can expect a less expensive the paint to offer less coverage which can mean more coats. While you may have saved on the price, you will end up paying more in labor costs and time, which is way more expensive. You've now lost those initial savings of cheaper paint.

Quality lasts:

Most professional painters will tell you that because of the higher solids content, higher quality paints will last longer and hold up better. If it's a high traffic area or you have small children, then using a high-quality product is usually a worthy investment in the long run. Not only will it last longer (at least five years as compared to three with cheaper paint), it also will hold up better and be easier to clean from the wear and tear of little hands. Consider the cost of paying for a paint job every three years versus every five years or more.

Using cheaper paints:

If there is one place in your home to use cheaper paint, it might be the ceilings (notice we say might).  Assuming you're not covering up a dark color or a lot of imperfections in the sheetrock or plaster, then you might be able to use a cheaper paint on a ceiling. If, on the other hand, you want your front door repainted, and it receives direct sunlight half the day, we recommend the highest quality paint possible. Otherwise, you can expect to paint as frequently as annually or every other year. We're happy to discuss this when we do your estimate.

If you have any questions about paint or other home-related projects we do, please contact our offices. We have been working in homes across Northern Virginia for over 13 years and are always happy to answer your questions or meet with you to do an estimate of your project.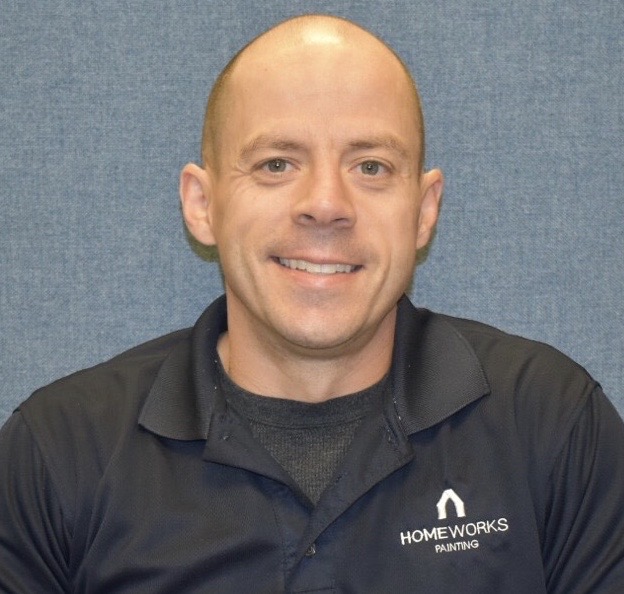 Mike Katounas is the owner of Home Works Painting, a painting business in Northern Virginia. He has over 15 years of experience in residential interior and exterior painting, drywall installation/repair, carpentry, wallpaper removal, power washing, commercial painting, color consultation, and staining/sealing. Their service areas include Chantilly, Fairfax, Herndon, Oakton, Reston. Mike takes pride in his work, and he always follows a strict code of conduct that includes the use of quality paint, a clean workspace, and an honest, respectful approach to his customers.