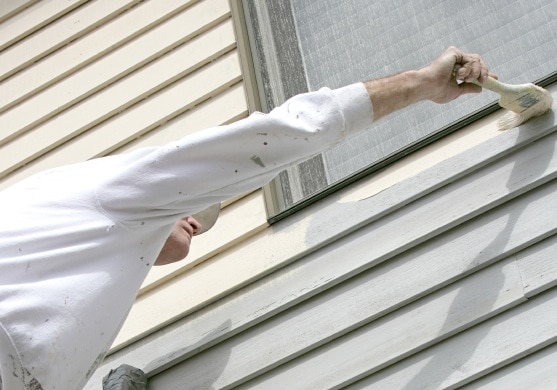 10 Jul

Can You Paint Vinyl Siding?

Our customers often ask us if they can paint vinyl siding when it starts to look worn. In most cases, you can paint vinyl siding.

Vinyl siding is an attractive exterior selection given its price point and low-maintenance requirements. However, it's not perfect and sooner or later it will likely start to look faded or worn. When that happens, it's a good idea to check the integrity of the material to make certain it's still structurally sound and doing its job.

Once you've established if it's still working and all it needs is a fresh coat of paint, you have two options: paint it yourself or hire a professional like Home Works Painting.

Do it yourself:

Yes, you can paint your vinyl siding yourself. Keep in mind, however, that while it is fairly straightforward as projects go, it is a big project even if your house isn't very big. We can assure you that once you get out there and start painting, your house is going to suddenly feel very large!

Painting your home's exterior yourself is not for the average DIYer. While not particularly technical, you will have to know what to do, how to do it, and be physically able to handle the labor.

You will need to paint your vinyl siding during the course of several mild weather days preferably with overcast skies and low humidity. In the Northern Virginia area, this means late winter, spring, and fall are ideal seasons – although you could do it in summer's milder days.

Clean your siding first:

It's important to clean your siding thoroughly and remove all mildew, mold, and dirt build up or your paint will not adhere properly.

You can use a pressure washer or clean the siding by hand using the cleaning solution. Hosing down the siding isn't sufficient. Make sure the siding is thoroughly dry before you begin painting.

Paint Application:
You can roll on the paint or use a paint sprayer. We always recommend a professional-grade paint sprayer for better results.

Apply paint evenly and not too thickly.

Use a brush to paint corners and edges.

Make certain your first coat is thoroughly dry before beginning a second coat.
That's all it takes. Sounds simple? It isn't very complicated, but it's incredibly time consuming and highly labor intensive. You'll need to tape around windows and use plastic sheeting if you're spraying to avoid overspray. The prep alone could take all day. Then account for cleaning – probably another day. Doing two coats might take you a day or more per coat depending on the size of your house.
Or, you can call us at Home Works Painting to paint your vinyl siding for you. We are happy to come out to your Virginia home and give you a no-obligation estimate. Call us to set up an appointment.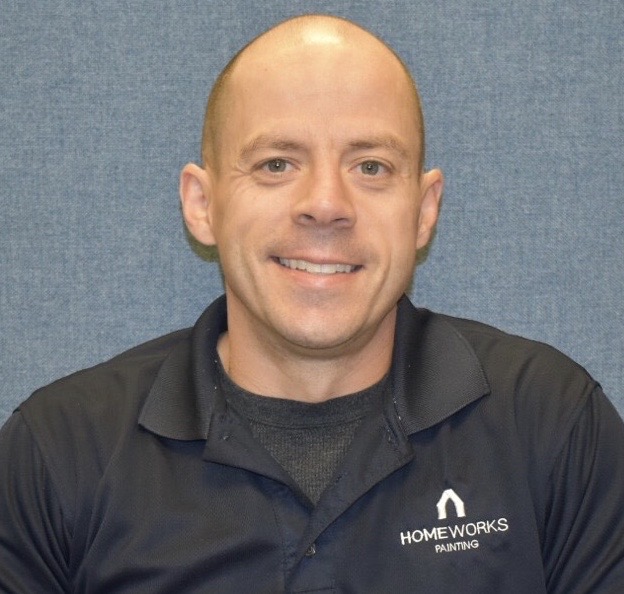 Mike Katounas is the owner of Home Works Painting, a painting business in Northern Virginia. He has over 15 years of experience in residential interior and exterior painting, drywall installation/repair, carpentry, wallpaper removal, power washing, commercial painting, color consultation, and staining/sealing. Their service areas include Chantilly, Fairfax, Herndon, Oakton, Reston. Mike takes pride in his work, and he always follows a strict code of conduct that includes the use of quality paint, a clean workspace, and an honest, respectful approach to his customers.