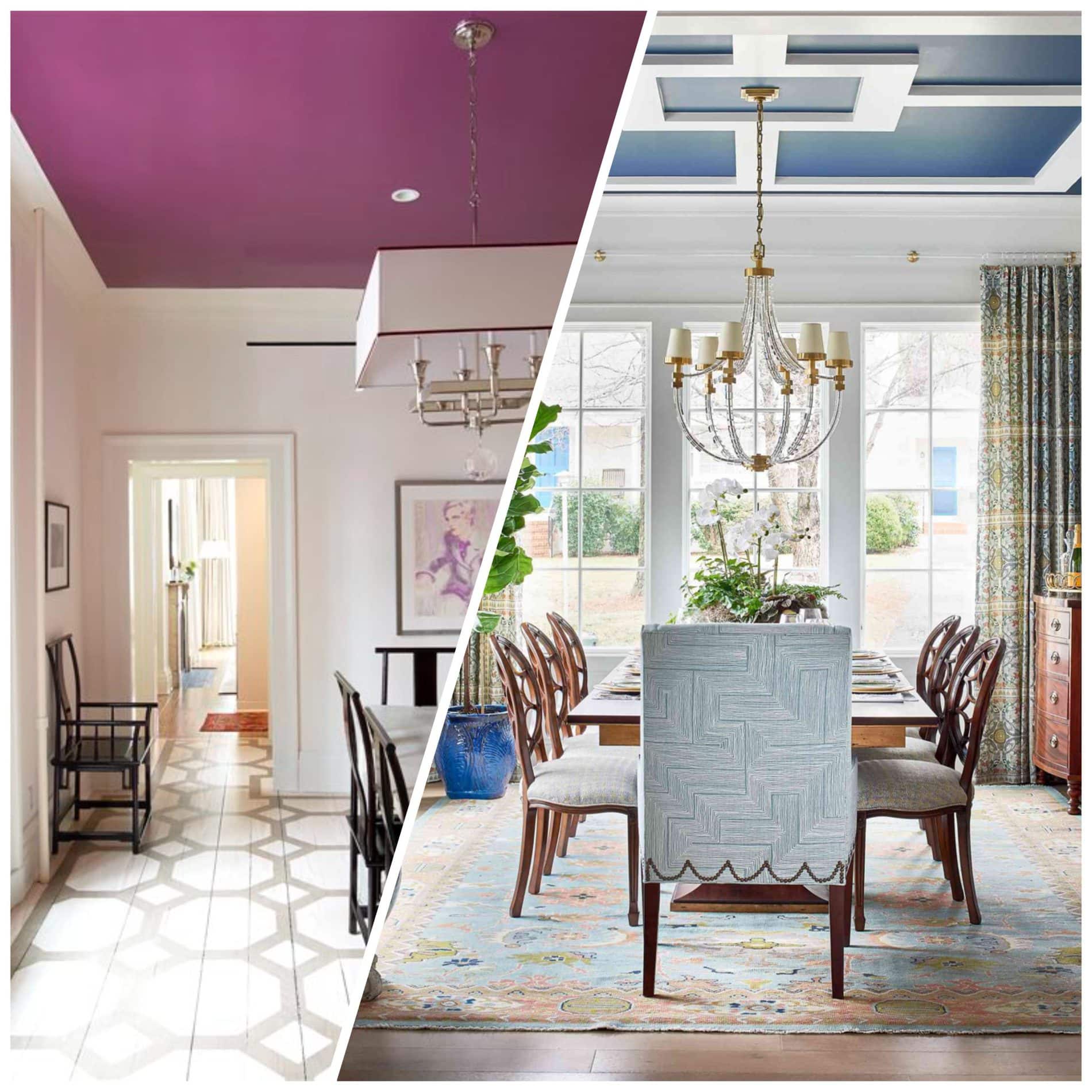 19 May

Can I Paint My Ceiling Something Other than White?

Yes! You can paint your ceiling any color you want! You can even wallpaper it! If it's time to repaint your ceiling and you're wondering if you can add some color or interest to the room by using any color but white, we can help you out. Ceilings are a room's fifth wall and shouldn't be overlooked when selecting paint colors. Let's take a look at some exciting options for your ceiling.
The Monochromatic Look
A popular trend in home design is to paint your walls and trim the same color. This can also extend to your ceiling! Using just one color in a room can create a monochromatic look that's beautiful and interesting. However, there are a few things to consider before you do this. Using one color for the ceiling and walls is usually best in the following types of rooms:
Large rooms: If you're working with a larger space, you have the flexibility of choosing light or dark paint colors. Painting walls, trim, and ceilings all one color creates a monochromatic and seamless space. It's not a look everyone likes, but it can be beautiful and add a lot of creative interest to a room. By eliminating the color interruptions between differing colors, you open up the sense of space in the room. Pick up any design magazine today, and you'll surely see this design idea.
Small rooms: Using one color throughout a small room blurs the wall and ceiling lines, giving it a sense of space or intimacy, just like with a large room. There are no color interruptions. If you want the room to feel more intimate, go with a darker color. If you want a sense of more space, use a lighter color.
Unusual ceilings: If you have a unique ceiling, like a cathedral or angled ceiling, painting it the same color as your walls can help you define the space. It can de-emphasize the angle or shape. For example, painting a very tall ceiling a darker color than the walls helps bring it "down" closer to the floor, creating a cozier feeling. However, if you want to highlight the ceiling, paint it anything other than white and avoid the same shade of the walls.
Lighter Than the Walls
You can paint your ceiling the same color as your walls in a lighter shade. This helps maintain the sense of height between the floor and the ceiling while adding interest. One way to select the color is to go at least two to three shades lighter than the wall color.
If you're using a dark wall color, using a lighter version of it on the ceiling helps avoid the sharp contrast between a dark wall and a white ceiling.
Darker Color Than the Walls
Another idea is to paint your ceiling a darker color than the walls. A good reason to do this is in a room where you have very high ceilings and feel like the room needs a bit of "grounding". Painting the ceiling dark will give the sense of lowering the ceiling, making the room cozier.
You typically want to avoid a very dark ceiling with very light-colored walls. The contrast can be visually jarring. Instead, try a shade that's no more than three to four shades darker than the wall. However, there are exceptions to most rules, including this one! You can undoubtedly break with this rule. Small rooms like a powder room or small study can be good places to go rogue. Paint your ceiling much darker than the walls. It can become the focal point of the room.
Painting a Ceiling
It's no small feat to paint a ceiling! Once you've decided that it needs to get done, you might want to turn it over to the professionals. They'll know how to patch and repair any issues with the sheetrock or tape. They also know how to correctly prepare the space and paint to avoid paint splatter in the room and paint lines on your ceiling. Lastly, they also know what type of paint is best for your ceiling.
If you'd like us to provide an estimate for your project, please call our office. We'd be happy to take a look!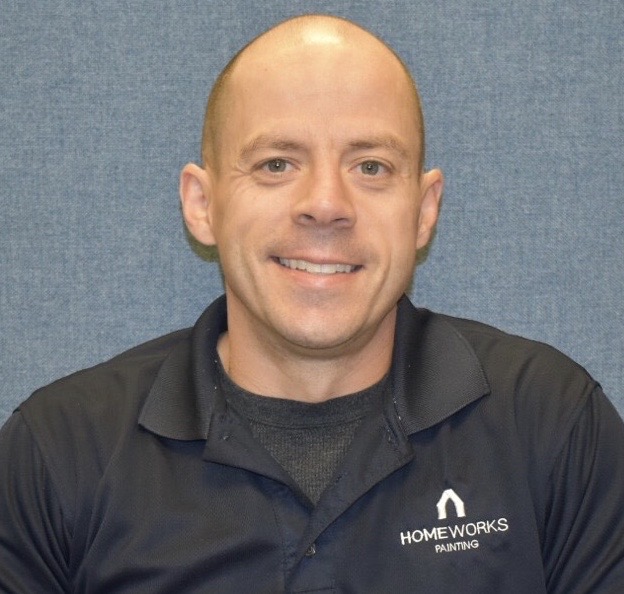 Mike Katounas is the owner of Home Works Painting, a painting business in Northern Virginia. He has over 15 years of experience in residential interior and exterior painting, drywall installation/repair, carpentry, wallpaper removal, power washing, commercial painting, color consultation, and staining/sealing. Their service areas include Chantilly, Fairfax, Herndon, Oakton, Reston. Mike takes pride in his work, and he always follows a strict code of conduct that includes the use of quality paint, a clean workspace, and an honest, respectful approach to his customers.