18 Feb

Are supply chain disruptions affecting the paint industry?

Supply chain disruptions are everywhere, not just in Sterling, Virginia. Unfortunately, that also means the national paint industry isn't immune. Home improvement projects from renovations to remodeling to painting have been affected. From rising prices and demand to a shortage of supplies and the effects of the pandemic, we've seen it. Recently the industry has been reporting a lack of specific colors and sheens. Hopefully, this post will answer some of your questions or concerns. However, please feel free to call us with any questions you might have.

Is There a Paint Shortage?

Yes, we've seen some paint shortages. Paint is a consistent blend of specific ingredients and quantities. If one or more of those is unavailable, the paint can't be produced. For example, whether you buy Benjamin Moore's Hale Navy today or a year from today, the same quantity of ingredients is needed to make Hale Navy. Suppose there's a shortage of blue tint (as reported recently). In that case, Benjamin Moore can't just reduce the amount of pigment in the paint. It wouldn't produce an accurate version of Hale Navy. It's no different than baking a cake. You must follow the recipe to get the cake you want and expect.

Paint manufacturers must follow the exact production process. Without an ingredient, production stops – and that's what we've seen recently with certain paints or colors.

Another reason for paint shortage is a backlog of demand and other supply chain issues, including the need for more truck and delivery drivers to keep up with the demand.

Blue Paint Shortage

Yes, there is a blue paint shortage for several reasons.
More people are doing home renovations or building projects than just a few years ago.
Blue is a trendy interior design choice, beginning several years ago.
Supply chain shortages have affected this particular tint.
What Does This Mean for Homeowners?
Unfortunately, supply chain issues have driven up the manufacturing prices, driving consumer prices. Every brand has been affected by this and is charging more.
As a painting contractor with decades of experience, here's our advice to you:
If you do have your heart set on a home project this year, you'll want to be patient.
You might want to select a color that's easier to come by. The harder it is to get a color, the more it will cost you.
Work with a reputable painting contractor. They keep up with industry news and work with reputable paint dealers and brands. They also know how to best do substitutions.
Be flexible with paint colors or, at least, specific shades.
Factor in potential delays due to shortages.
Do not put off essential painting projects. Delays could cost you a lot more in the long run. We're happy to assess your project and offer you a free estimate.
Getting Back to Normal
Most industry experts believe that the current supply chain problems could affect us through 2022. Meanwhile, we're keeping our clients informed and working on scheduling projects. Our experience has taught us to manage these issues well! If you're interested in a paint project in your home or office, call us to schedule a free, no-obligation estimate.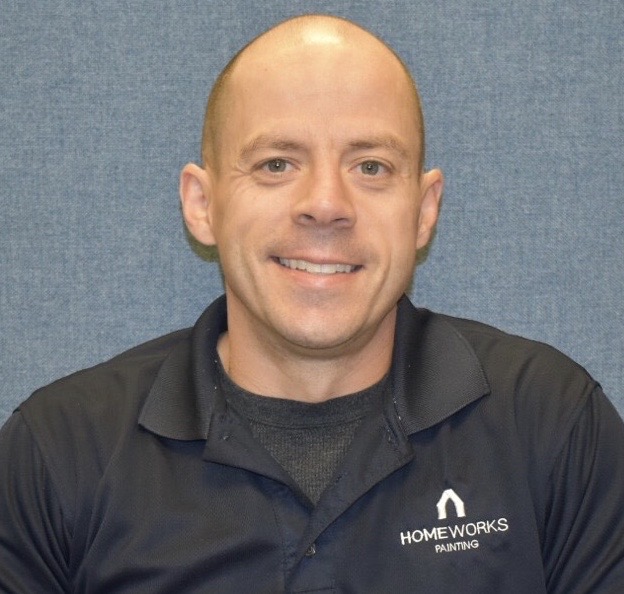 Mike Katounas is the owner of Home Works Painting, a painting business in Northern Virginia. He has over 15 years of experience in residential interior and exterior painting, drywall installation/repair, carpentry, wallpaper removal, power washing, commercial painting, color consultation, and staining/sealing. Their service areas include Chantilly, Fairfax, Herndon, Oakton, Reston. Mike takes pride in his work, and he always follows a strict code of conduct that includes the use of quality paint, a clean workspace, and an honest, respectful approach to his customers.