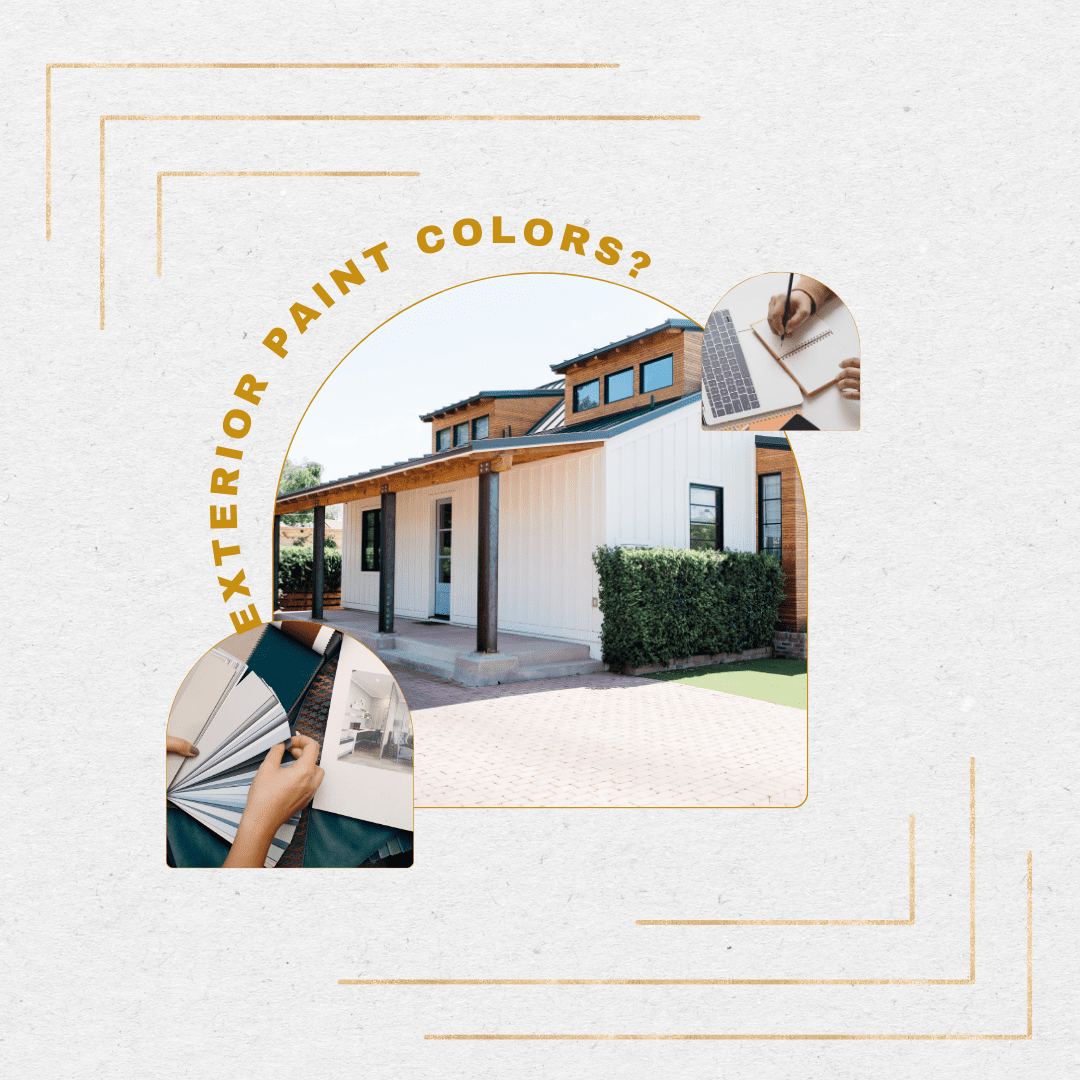 06 Mar

An Easy Guide to Selecting Exterior Paint Colors

Selecting exterior paint colors can feel intimidating. The color you choose will be a very public decision. A home's exterior is one of the first things people notice. A beautiful color palette can enhance your home's appearance.

A poor color choice, however, will undoubtedly draw unwanted attention to your home. At some point, we've all seen a house where we wondered what the homeowner thought when choosing their home's color. We offer our clients paint color advice, but we've also put together a few tips to help you choose exterior paint colors.
The first thing to consider is the color palette. It typically consists of at least two to three colors. Paint covers various surfaces of your home's exterior, including the body (siding/stucco/shingles/brick), window and door trims, soffits, shutters, and accent door color. These colors create your color palette and need to coordinate well.
Consider the exterior materials. Some materials accept paint better than others. For example, you can only paint some types of bricks. Suppose there are surfaces you can't paint, like brick, stone, or concrete. You need to coordinate their inherent color with whatever paint colors you select.
Beware of bold, bright, or stark colors. There are exceptions, of course, like beach communities, which often have more daring colors. Most homes, however, will look better in a muted neutral, even muted white. Bright whites can be too stark on houses unless they're contemporary.
Consider natural light and how it affects color. Most homeowners go too light when selecting an exterior paint color. Remember that you're picking a color that will be seen in bright sunlight and dark nights. Bright sunlight will wash out the color. You'll need to find a balance between a paint color that is too light and too bright. Color consultants usually advise folks to go at least two colors down on the color deck, meaning darker and warmer. Choose white carefully. Rarely is a white home painted a stark white. Bright whites will glare in the sunlight. That's not likely the effect you want – and your neighbors will thank you for not doing it!
Always test several paint colors on the exterior. It would be best if you painted samples directly onto the side of the house. We suggest doing it on several walls so you can see how shade and sunlight affect the color. Try north and south-facing walls.
Keep in mind the natural environment when selecting a color; for example, the color of your foundation plantings can affect how you see the paint color.
If you're interested in exterior painting for your Northern Virginia home, please call us for a free, no-obligation estimate. We're also happy to help you select the right color for your home!