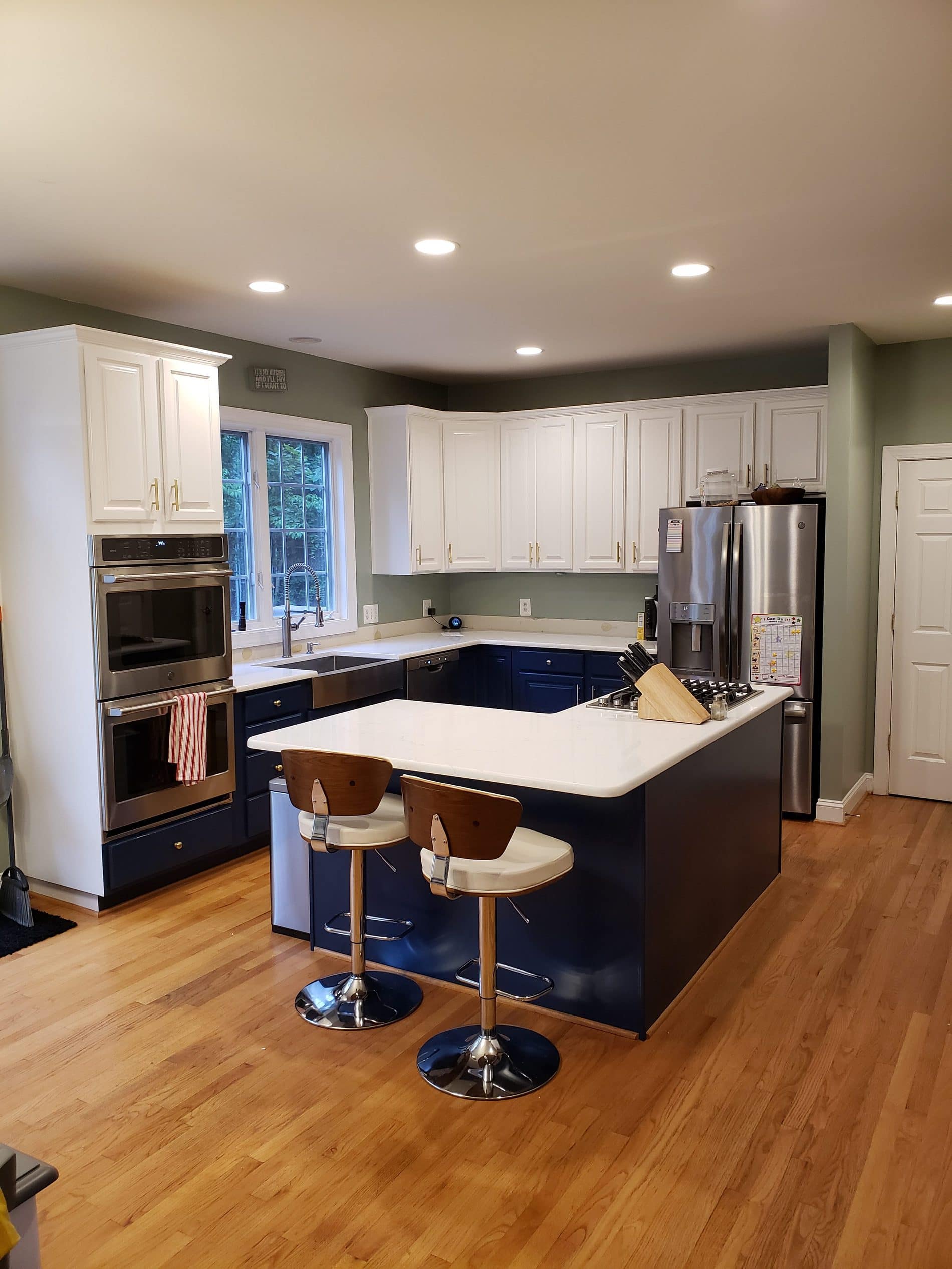 22 Oct

4 Reasons to Paint your Cabinets – Instead of Replacing them

If you think your kitchen needs a renovation to breathe some life into it, you might have another option. Repaint your cabinets. It really can be as simple as that. Painted cabinets are a popular design idea that has been around long enough to make it more than a passing trend. Plus, it's more popular than ever because the results can be stunning without the need to replace cabinets altogether!

Here are four great reasons why you should consider painting your kitchen cabinets instead of replacing them:
Transformation: Painting the cabinets can transform a kitchen or bathroom into a stylish, updated, and stunning space. The results can be amazing, as you can see in a previous blog post.
Add value: A fresh coat of high-quality paint goes a long way toward adding aesthetic value to your home's appearance and, perhaps, increase its real estate value. We suggest speaking with a realtor to discuss your particular real estate market. Kitchens and master bedrooms help sell homes. It's always smart to have an updated kitchen before you put it on the market.
Painting takes less time: Painting cabinets will take far less time than a renovation. It can typically be done in a week or less. That means less intrusion into your everyday life and family time.
It's less costly: Painting your cabinets is typically much less expensive than replacing them. Why? Because painting is a straightforward process with limited labor involved. A kitchen renovation is a time-consuming, labor-intensive, and multi-step process with several subcontractors involved. If you're replacing your cabinets, you likely also need to replace the countertops, sink, hardware, and maybe even appliances.
So, before you spend thousands of dollars on renovating your kitchen, you should consider painting. We are available to give you a free, no-obligation estimate for your project. Please contact our office for an appointment!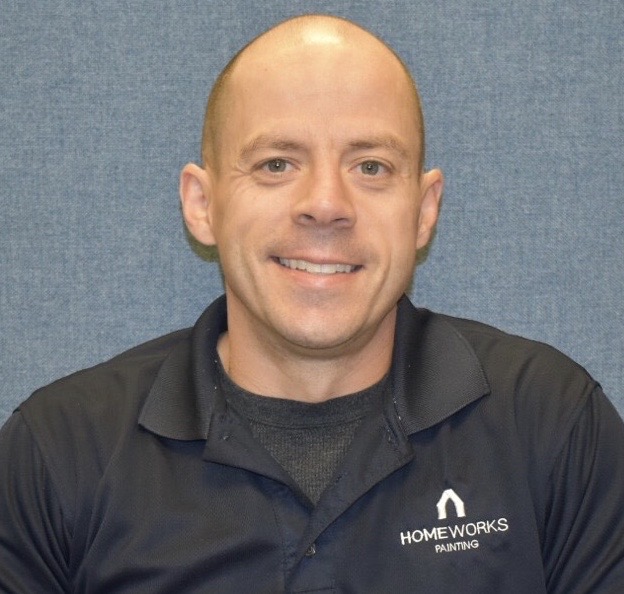 Mike Katounas is the owner of Home Works Painting, a painting business in Northern Virginia. He has over 15 years of experience in residential interior and exterior painting, drywall installation/repair, carpentry, wallpaper removal, power washing, commercial painting, color consultation, and staining/sealing. Their service areas include Chantilly, Fairfax, Herndon, Oakton, Reston. Mike takes pride in his work, and he always follows a strict code of conduct that includes the use of quality paint, a clean workspace, and an honest, respectful approach to his customers.