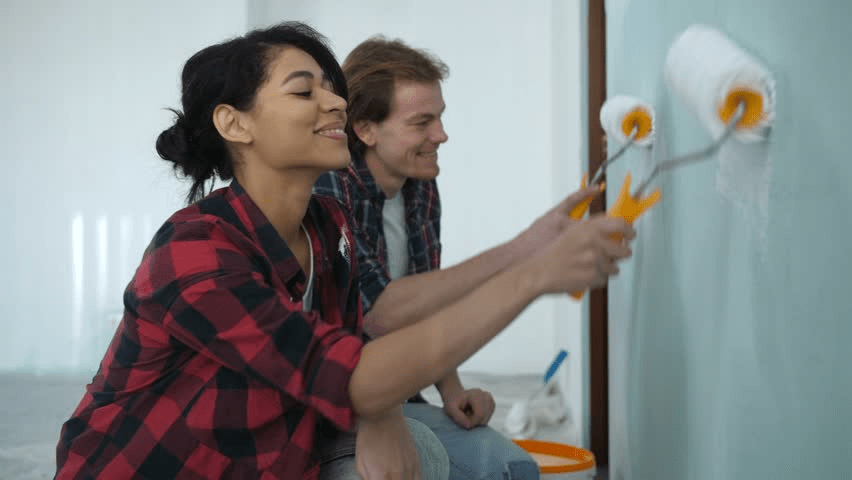 16 Apr

Can you DIY your painting needs?

As tempting as it might be to turn painting in your home into a DIY project, there are some things you should consider first. As Northern Virginia painters, we often caution friends, family, and even past clients who ask us about DIY that their project might not be what they imagine. Let's take a closer look at DIY painting and what you need to know.

Preparation:

The preparation process before you begin painting is a critical part of any paint project. Experience, skill, patience, and the right materials matter significantly to prep work. The more complicated the project, the more involved the prep work will be. For example, if there is dry rot, nail pops, or other sheetrock repairs, those need to be addressed before painting. What might take us minutes to repair could take a homeowner hours to do. Why? Homeowners typically don't have the experience, skill, or know the appropriate techniques. Often, they're not even sure what materials to use for repairs. On a side note to this point, it's not unheard of for a professional painter to be called in to fix a homeowner's DIY project gone awry. When you hire a professional painter, you're paying for their expertise, time, and experience.

How to prep:

Here are some things to consider about what prep work entails:
move and completely cover all furniture, plants, etc.
remove and safely store any wall hangings, such as picture frames, mirrors, etc.
lay down floor coverings to protect floors, carpets, or rugs
remove outlet covers, light fixtures, and switch plates and store properly
don appropriate protective wear for making repairs and painting; this might include goggles, facemask, jumpsuit or aprons
clean all walls or surfaces before painting
bathrooms and kitchens might require specialty formulas for removing built-up grease and dirt
make necessary repairs such as sheet rocking patching, nail holes, cracks, and dry rot using correct materials and chemicals for making these repairs
remove any cracked or flaking paint using a sander or paint scraper (make sure they're not lead paint before you start)
apply painter's tape to all necessary edges; this will take up a big chunk of time (professionals have the skills to obtain straight lines without using tape)
Prep tools, which can include but not limited to:
patch or caulk
Sandpaper or an electric sander
protective goggles
the correct type of facemask
paint, appropriate sheen or type
high-quality brushes and rollers of various sizes
extension pole
stirrers
roller covers
trays
rags or old towels
painter's tape
tarp or other floor covering
plastic to cover furniture
Process: 
Once you have gathered all the right materials and supplies, you'll want to follow the correct process for achieving the best results. This is where experience matters. An experienced and skilled painter knows how to work more efficiently and effectively than the average DIYer, and their work results in a better finish product. They also know the ins and outs of following specific methods to achieve great results.
Prime
If you are painting over a dark color, you'll probably have to prime first. We recommend selecting a high-quality primer that's right for the surface and type of paint already on the surface. You'll want to consult with a hardware or paint specialist. You can refer to our blog post on using all-in-one paint and primers. If you are using a primer, you'll likely want to tint the primer first.
Paint
You'll need to estimate how much paint will be required to avoid buying too much or not enough. Measure the square footage of the room. One gallon of paint will usually cover about 450 square feet. Most professionals use less paint than the average DIYer in part because we know how to properly soak brushes and rollers. You'll also need to decide what sheen (eggshell, high-gloss, flat, etc.) you'd like or need. Different surfaces require or do best with certain sheens. For example, most baseboards and trim do better with oil paint.
Clean-Up
Cleaning up at the end of each work session is something you will have to do. This is a part of the process that must be done correctly, in part for safety reasons. You could be working with highly flammable products. Correct storage and disposal are critical.
There are specific processes you'll want or need to follow, such as:
how to clean your brushes according to the paint type you're using
how to dispose of dirty rags
when and how to use paint thinner
properly dispose of dirty, chemical or paint-soaked materials such as paint buckets, rags, and trays (most communities today heavily regulate the disposal of flammable chemicals and products; you must adhere to those requirements)
If you would like to hire a Northern Virginia professional and reputable painter to tackle your painting needs, give us a call! We are happy to take a look at your project and give you an estimate.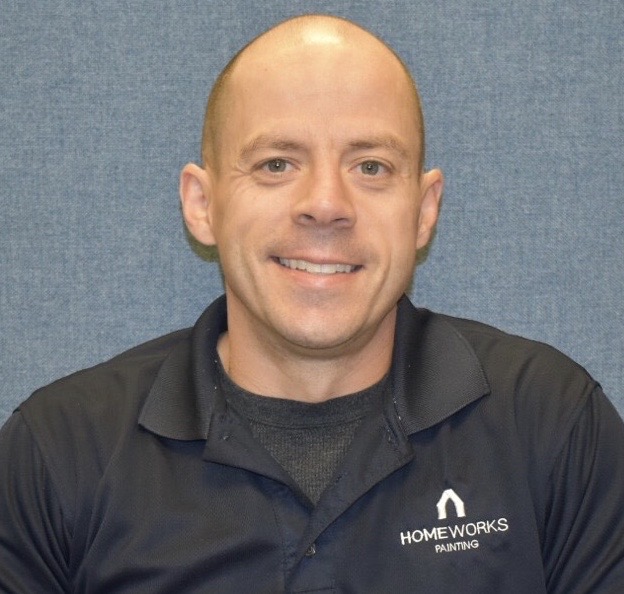 Mike Katounas is the owner of Home Works Painting, a painting business in Northern Virginia. He has over 15 years of experience in residential interior and exterior painting, drywall installation/repair, carpentry, wallpaper removal, power washing, commercial painting, color consultation, and staining/sealing. Their service areas include Chantilly, Fairfax, Herndon, Oakton, Reston. Mike takes pride in his work, and he always follows a strict code of conduct that includes the use of quality paint, a clean workspace, and an honest, respectful approach to his customers.