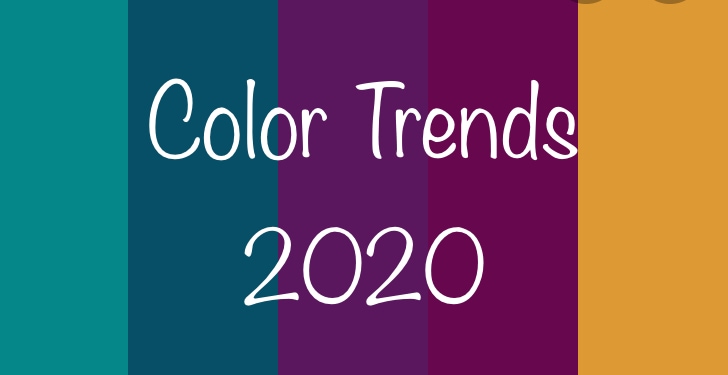 06 Jan

2020 Color Trends – and Where to Look for Inspiration

Are you thinking of repainting and wondering what colors are on-trend? There's a lot of buzz every fall about what to expect in color trends for the following year. Since winter is a great time to paint indoors in Northern Virginia, we thought we'd offer some guidance on popular colors for 2020 and where to look for inspiration.

Two recommendations for selecting colors:
If you're putting your home up for sale and want to refresh the look, go with classic neutrals such as off whites, light grays, and greige (a combo of gray and beige). Potential buyers should be able to walk through your home and envision their personal style, not yours.
If you want to refresh your home's look, and you're not planning on moving any time soon, try a color that you like and is in style. If you only select what you like, you risk your home looking outdated. And if you only go with what's on-trend, you risk living with a color you don't like. Try to find a balance between the two.
Where to Find Inspiration:
Why not look where the professionals go for what's on-trend in interior design? The High Point Market, the premier design show for professional designers across the world, is held twice-annually in High Point, North Carolina. It's an excellent place for a glimpse of next year's color trends.
There is also no shortage of color trends articles in design magazines and online. Lastly, a visit to local furniture and soft goods retailers like Pottery Barn, Williams Sonoma Home, Home Goods, and Crate and Barrel will show you what's stylish. Even clothes retailers will pick on up color trends.
Designers at the High Point Market of 2019 were greeted with bold colors and large-scale patterns on many of the soft furnishings and design details. One popular color seen at the show was a deep merlot, according to their Market report. This isn't the burgundy that was so popular in the '80s and '90s. Merlot has more of a blue undertone to it.
Colors to Look for in 2020:
One designer who attended High Point Market says she's already seeing the fall design show's color trends in play. "For 2020, I'm seeing a trend towards rich, jewel-tone wall colors in emerald greens, Bermuda blues, and merlot as clients strive to warm up their spaces and create visual impact, " says Heather Holcombe of Heather Holcombe Designs. "These colors are most beautiful when accented with warm brass, deep wood tones, and lux fabrics."
If you're nervous about painting an entire room in a vibrant color, try using it sparingly as an accent wall. You could try painting a small room, such as a powder room or study, in a jewel tone.
Blush, or millennial pink as it's also known, remains popular as a design detail on things such as throw pillows and throws. While it's typically paired with a neutral like greige or light gray, we're seeing it paired with bolder colors such as navy or merlot. That transforms the blush into more of a neutral.
Monochromatic styling: This isn't so much a color as a style for color. Design magazines are showing more monochromatic rooms lately than in recent years. To achieve that look, you'd carry a wall color, bold or neutral, straight through onto flooring and even ceilings as well as furnishings. It's not a look for everyone's tastes, especially if you're using a bold color. If you want to try this look, an ideal space is a small powder room or study.
Moody blue, green, and gray colors are on-trend for this year as well. Think deeper, more somber hues, rather than vibrant jewel tones. These are calming, typically darker colors that translate well into a bedroom or living room where you like to relax.
Earth tones are making a slow comeback as of last year! We're starting to see a re-introduction of earth tones. There's a return to some warm earth tones such as warm browns and olive greens.
Any of these would make great wall colors. We always are happy to consult with you about your painting needs. Additionally, our Northern Virginia clients are entitled to a one-hour free consultation with our interior designer to assist with color selection on their project.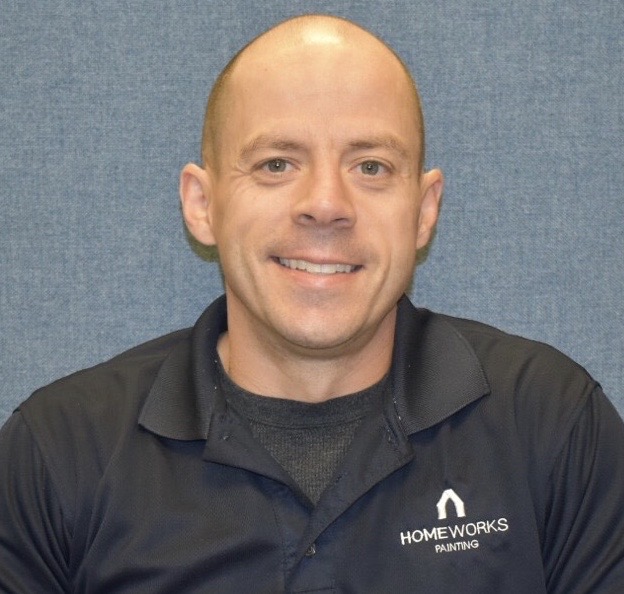 Mike Katounas is the owner of Home Works Painting, a painting business in Northern Virginia. He has over 15 years of experience in residential interior and exterior painting, drywall installation/repair, carpentry, wallpaper removal, power washing, commercial painting, color consultation, and staining/sealing. Their service areas include Chantilly, Fairfax, Herndon, Oakton, Reston. Mike takes pride in his work, and he always follows a strict code of conduct that includes the use of quality paint, a clean workspace, and an honest, respectful approach to his customers.