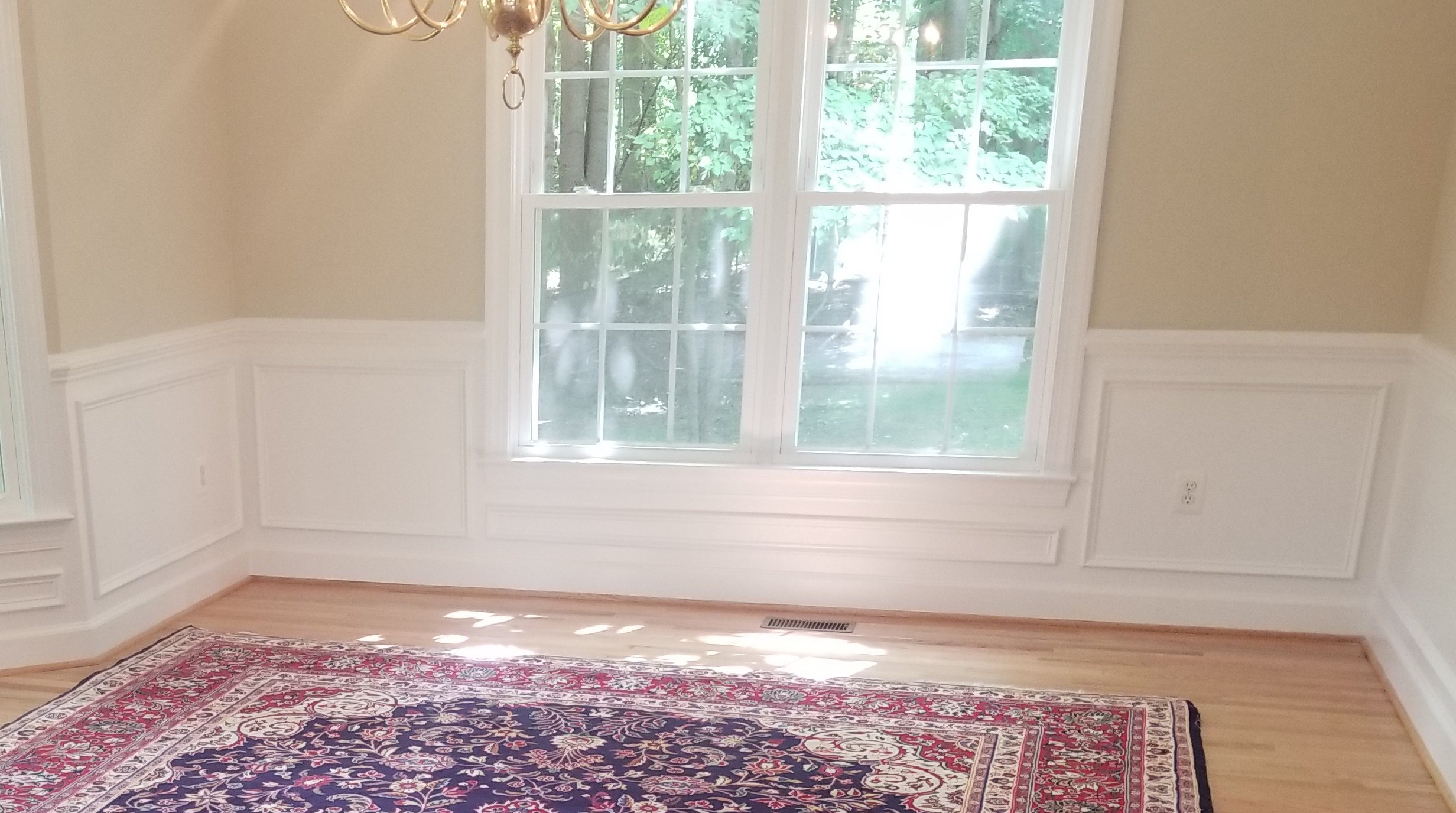 20 Oct

When Past Clients Call Us Back

We love collaborating with past clients on their new projects. Sue and Bob of Vienna gave us that opportunity this past August, making it our third project with them. We were happy to help them, partly because we did more than paint. Read on for details of this project – it might give you a few ideas for your home!

Sue and Bob needed a lot of interior painting done in their home. But that's not all we did. We also had some fun adding beautiful wainscoting that transformed their dining room. Trim molding is more popular than ever. You can completely remake the look of a room with trim like wainscoting, turning plain walls into a beautiful focal point.

Project Profile

We painted  the walls, ceiling, and trim in various rooms throughout their home – primarily on the main level, applying two coats to all surfaces. As always, we did a lot of preparation before we began painting.

We also installed wainscoting in the dining room, caulked, and painted.

Paints used

On a project of this scope, we used various types of paints for the best coverage.
Walls: Sherwin Williams ProClassic Semi-Gloss Paint Sherwin Williams Walls
Ceilings: Sherwin Williams Duration Home, Flat, Matte, or Satin Ceilings
Flat Trim: Sherwin Williams ProMar Ceiling,
Bathrooms: Sherwin Williams ProClassic, Semi-Gloss
We loved working again with Sue and Bob and look forward to helping them on future projects. (Take a look at their recent Google review of our work.)
Please contact us if you need any help with a paint or other home improvement project in your home. We'd love to work with you as well!