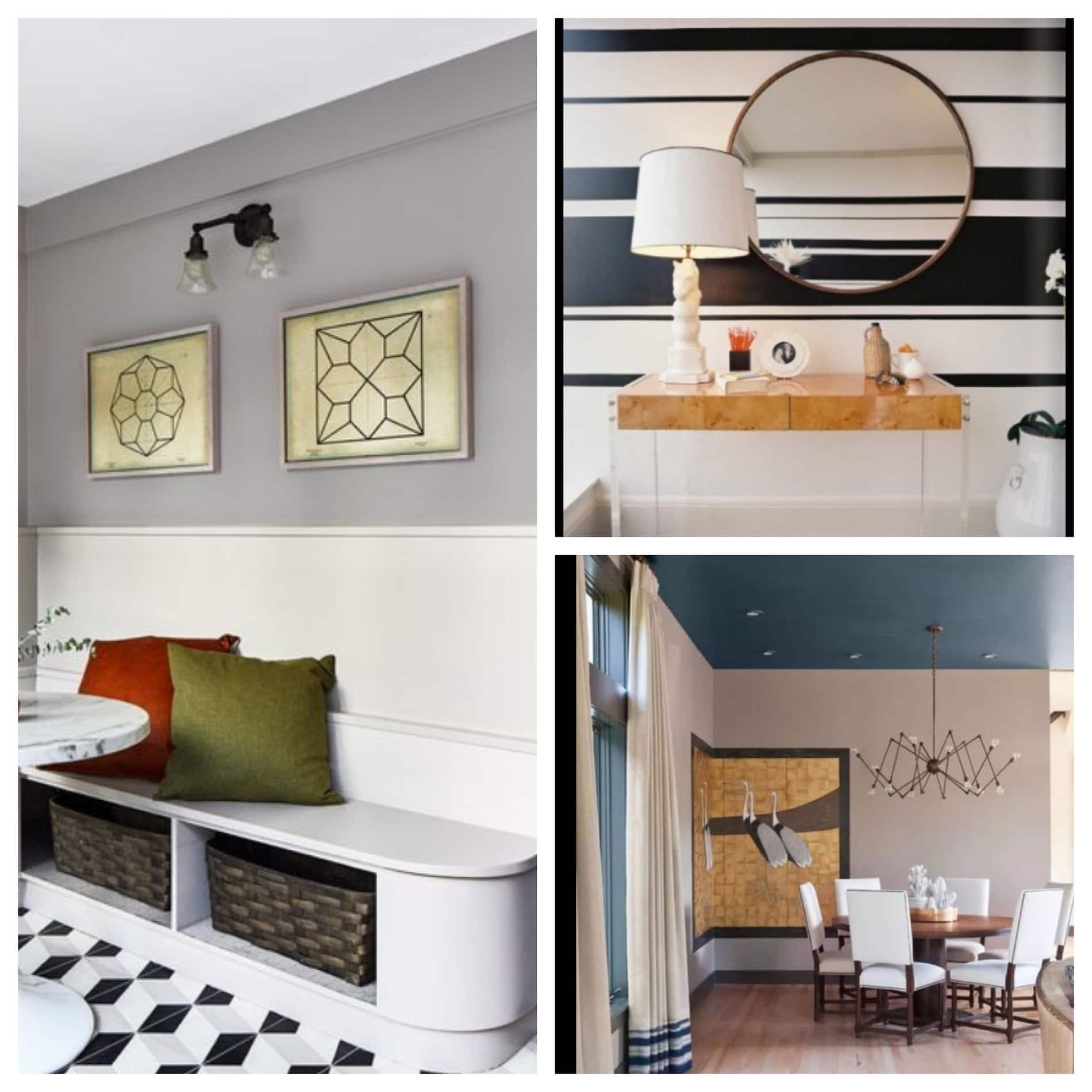 11 Oct

Transform your walls with these fabulous painting ideas!

As painting contractors, we often talk about the transformative power of paint because color can make a huge difference! Here are four creative ideas to help you add character to your home.

To have a fabulous room, you don't need architectural details, like molding or paneling. You can use paint to add architectural appeal to any room. An attractive paint design can help you avoid having to spend on wallpaper. You can completely change a room's look with these clever painting ideas. Keep in mind that using contrasting colors adds a bolder look, while using tone-on-tone ( colors that are just a few hues apart) gives you a softer look.
Add bold stripes
You can create a wall paneling effect by adding stripes using paint. You can go bold by using contrasting colors or opt for a more low-key and sophisticated look by selecting tone-on-tone colors. This effect is often applied to the lower half or ⅔ of the wall height. Using the stripes to the full height of the wall creates a bolder look.
Two-tone walls
Create a two-tone color effect on your walls. Whether you have a chair rail or not, you can add two colors to add some visual interest. You have three options:
Paint the top part of the wall white and add color to the lower part of the wall.
Paint contrasting but coordinating colors.
Create a tone-on-tone effect by selecting two colors close in hue.
Paint the ceiling
We love a painted ceiling! Interior designers will tell you to consider the ceiling as the fifth wall. Don't neglect it!
If you have very high ceilings, select a dark color, which helps make the room feel cozier.
If you don't have high ceilings, use a color that is a few hues lighter or darker than the wall color.
Using paint and gold or glow-in-the-dark stars, you can create a "night sky" in a child's room.
Paint the entire room, including ceiling and trim/baseboards, the same color.
Paint a focal point
Turn your fireplace surround into a room's focal point by painting it an interesting color to attract the eye. Place items on the mantel with similarly hued shades to add more interest to the fireplace.
As you can see, there's so much you can do with paint colors in your home! If you'd like more ideas, just give us a call. We're happy to come out and assess your potential painting project and discuss some ideas with you.