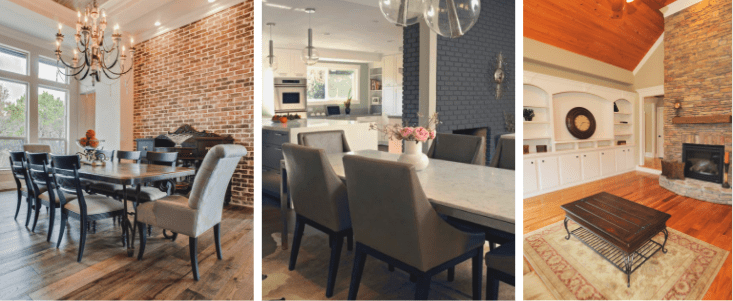 10 Mar

Painting Interior Brick

As a Northern Virginia painting contractor, we know very well that homes often have red brick inside and outside. We'll often see it in older homes as a fireplace surround. If you are thinking of repainting and have brick inside your home, you'll need to decide whether to paint over the brick or keep it unpainted as a feature. Either way, color selection will be critical to creating an attractive look.

Consider these few things first:
What are the other colors in your home or near the red brick?
Do you prefer bright, bold colors or muted neutrals?
Will the new paint be immediately adjacent or in the same room as the red brick?
Do you want to paint over the brick to disguise the red?
With the answers to these questions in mind, here are some options to consider:
Bold: If you like bright, bold colors, you can add colors that complement the red brick, such as burgundy or navy blue. Hunter or emerald greens can also work well alongside red brick. Most jewel tones will add a pop of color and look great when paired with red brick.
Neutral: If you want to keep the red brick and paint around it to act as an accent wall or feature, consider neutral colors. The surrounded neutrals will help keep the focus on the red brick. Colors like beige, grey, greige (a blend of grey and beige), and dark browns can act as neutrals.
Dramatic: If you want to take things up a notch, try color matching the brick's red for some high-wattage drama. Most bricks also have flecks of other colors aside from the red. You could color match one of those as a paint option. However, carrying through the red will give you the biggest bang for the buck when it comes to drama.
Painting the Brick: Finally, painting over the brick to cover the red is an option. It would give the space a very different look while retaining the brick's texture underneath the paint. The sky's the limit when it comes to selecting a paint color. You can opt for a color that contrasts the surrounding painted surfaces to keep the brick as an accent feature, or you can find a color that blends nicely with the surrounding colors. If you do go this route, you'll want to consult a professional. Most bricks are very porous, so you'll probably need to seal the brick before applying paint.
If you'd like to schedule a free, no-obligation estimate of your project, please call us to set up an appointment or use our online appointment request. Clients sometimes need a little help selecting paint colors, which is why our clients receive a one-hour, free color consultation with our interior designer/color consultant.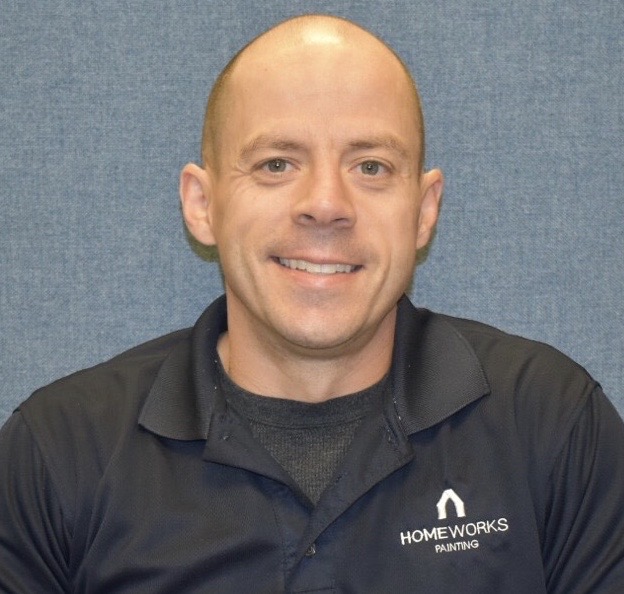 Mike Katounas is the owner of Home Works Painting, a painting business in Northern Virginia. He has over 15 years of experience in residential interior and exterior painting, drywall installation/repair, carpentry, wallpaper removal, power washing, commercial painting, color consultation, and staining/sealing. Their service areas include Chantilly, Fairfax, Herndon, Oakton, Reston. Mike takes pride in his work, and he always follows a strict code of conduct that includes the use of quality paint, a clean workspace, and an honest, respectful approach to his customers.