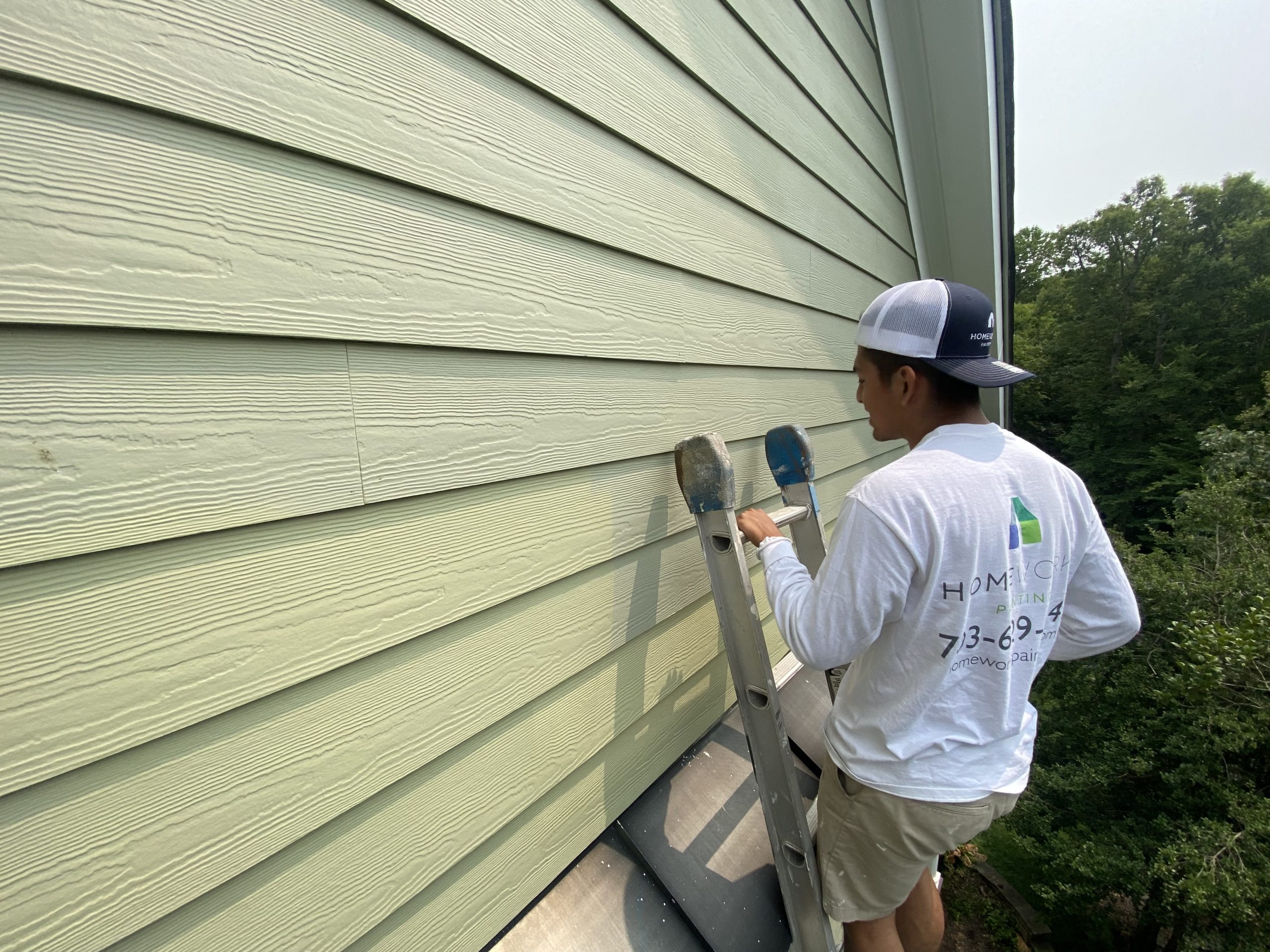 11 Aug

Is it time to repaint your home's exterior?

Even though it's still summer, fall is quickly approaching in Northern Virginia, and it's an ideal time to repaint the exterior of your home! If you're wondering whether your home needs repainting, below is some guidance to help you.

Paint Function

Paint acts as a protective coat on your home's exterior. Without it, your home's outer layer is exposed to rain, snow, and seasonal temperature fluctuations – all of which can lead to deterioration and damage. A professionally applied, high-quality paint protects the building material and extends its life span. Aesthetically, paint also affects your home's curb appeal – and the right color can transform your home. Chipped and peeling paint on your home will make your home look neglected and in disrepair.

Quality materials

Although cheaper paint may save you money initially, it can lead to more expenses and more painting in the long run. When choosing paint and materials for the exterior of your Virginia home, it's important to prioritize quality. High-quality materials, including paint, can help avoid frequent repainting and exterior repairs. Whether repainting the entire exterior or making paint touch-ups, using the correct materials and opting for good-quality paint is paramount.

Location

Homes located along the oceanfront are exposed to salty ocean air and wind, which can cause damage and require repainting every 2 to 3 years. On the other hand, homes in the Mid-Atlantic region not situated near the ocean can withstand the high humidity during summers and cold winters. The longevity of a paint job in Northern Virginia depends on the quality of paint used. High-quality paint brands can last six to ten years on an inland Virginia home's exterior.

Annual Inspections and Maintenance

We recommend visually inspecting your home's exterior at least once a year and performing any necessary maintenance. Peeling, chipping, bare wood, or siding or wood rot are all signs that work needs to happen – as soon as possible. It's always best to deal with any repairs immediately rather than wait and risk more damage. Waiting to repair can mean more damage (and more costs).

If you're considering getting your home's exterior painted this fall, we recommend 

contacting our offices

 at your earliest convenience to schedule an estimate. Our team of professional painters in Loudoun County, Virginia, will provide you with an honest assessment and a detailed estimate for your project.